Food & Wine has called Indianapolis the "Rising Star of the Midwest." With hundreds of incredible restaurants, Indiana's capital city has food for every taste. Here are five reasons you have to experience Indy's city wide dining experience, Devour Indy at more than 200 restaurants offering three-course, value-priced menus. Devour Indy 2018 runs from August 20-September 2!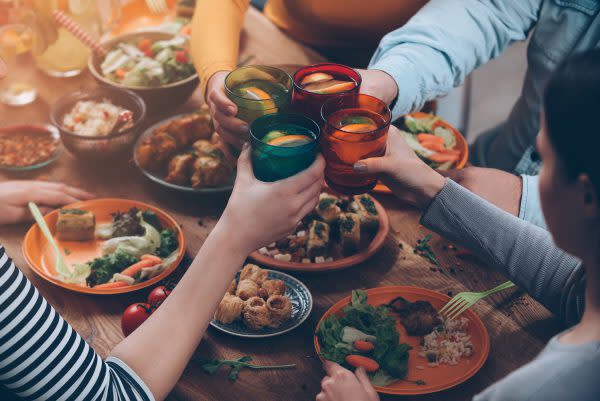 Experience Indy's city wide dining experience, Devour Indy at more than 200 restaurants offering three-course, value-priced menus from August 20 - September 2, 2018.
1. Experience the Signature Dishes of Indianapolis There are nearly 200 restaurants across the greater Indianapolis area that participate in Devour Indy presented by Faegre Baker Daniels. These restaurants create a three-course menu for Devour Indy and offer it at a value price. Participating Devour Indy restaurants range from restaurants you go to every week, to places you go on special occasions. Find a reason and make your reservation at some of Indy's most premier restaurants like LouVino Restaurant & Wine Bar, St. Elmo's Steakhouse, Auberge and more! Check out the website to find participating locations and restaurants with vegetarian, gluten-free or vegan options. Indy's premier summer dining experience starts Monday, Aug. 20 and lasts through Sunday, Sept. 2.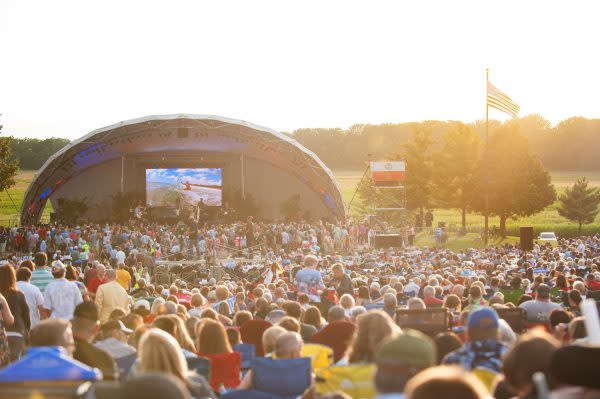 Make it a full evening by following your meal at a Devour Indy restaurant with music at Symphony on the Prairie.
2. Pair Your Food with Fun Devour Indy has partnered with attractions for you to explore the different sides of the city. Experience the Indianapolis Symphony Orchestra and musical guests, the Ultimate Michael Jackson Tribute Band and Southern Accents during the two weekends of Devour at Conner Prairie Amphitheatre, part of Symphony on the Prairie. It's the perfect place to meet friends, family, and even large groups, for a fun night out after dining at a Devour restaurant. Bring your family to the NCAA Hall of Champions for the opportunity to experience NCAA sports first-hand and engage in a little friendly competition with their newest exhibit, "Trivia Blitz". Experience Indy's first-ever North American League soccer team at Lucas Oil Stadium after a night dining at a downtown Devour restaurant. Catch one of the four Indy Eleven games happening during the two weeks of Devour at a discounted rate! How to get there? Using BlueIndy, Indianapolis' all electric car sharing service. With 91 station locations and 285 cars in their fleet, they can help you get to point A to point B while devouring Indy!  Check out all of the Devour partner attractions and discounts here.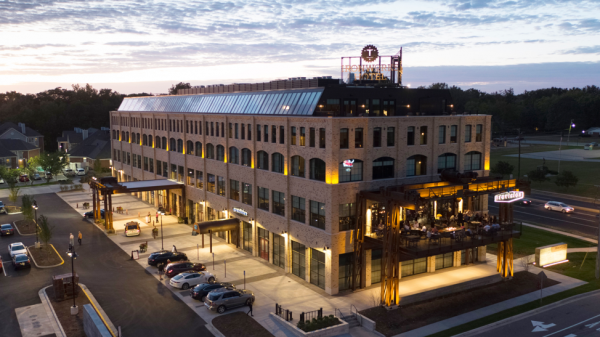 Ironworks Hotel
3. Make a Weekend Out of It Devour Indy is a great opportunity for a staycation. Whether you plan a date night, family dinner, or night out on the town with your friends, there are limitless options for you to experience the city like never before while enjoying the most delicious food that Indianapolis has to offer. Hotels across the greater Indianapolis area include, The Alexander: which offers a dose of local color and flavor, Crowne Plaza Union Station: which is listed on the National Register of Historic Places, The Nestle Inn: a downtown Indy B&B with modern amenities, and Ironworks Hotel: Indianapolis' first and only north side boutique hotel, have partnered with Devour Indy with special "Devour only" rates. Check out all of the Devour Indy hotel partners here.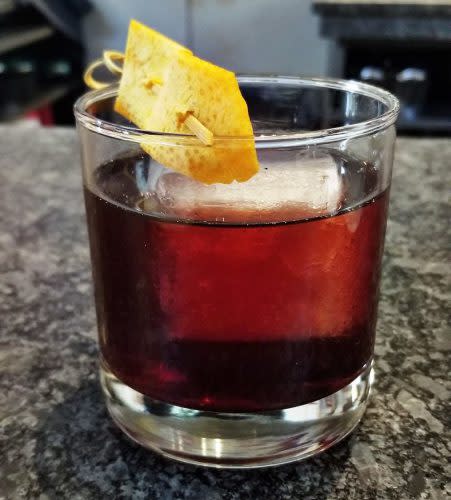 Don't miss out on trying the official cocktail of Devour Indy.
4. Try the Official Cocktail of Devour Indy Pair your three-course meal with a unique seasonal cocktail offered only during Devour Indy. Indianapolis' top bartenders and mixologists will be competing to have their special cocktail be named the "official cocktail" of Devour Indy. The official cocktail of Devour Indy will be revealed the week before the event begins – be sure to check the website!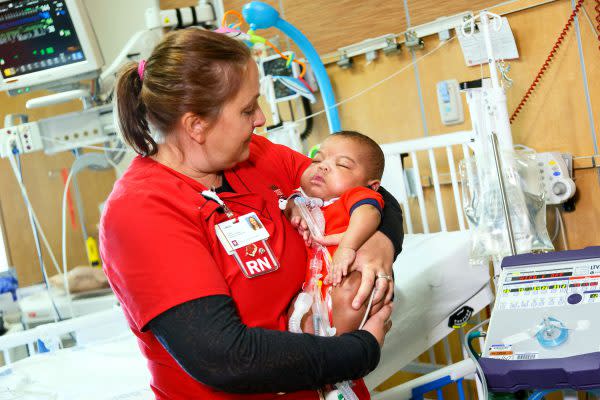 This year at Devour Indy restaurants, you can round up your tab to make a donation to benefit Riley Children's Hospital!
5. Round up for Riley Restaurants participating in Devour Indy presented by Faegre Baker Daniels will allow the option to participate in a charitable give-back program called "Round Up for Riley." When you dine at these restaurants you are not only supporting the local food scene, you are supporting the cutting edge research and family-centered care provided by the Riley Children's Foundation. Guests are encouraged to donate to Riley through this page or at their favorite restaurant during Devour Indy.
Keep up with all the most recent Devour Indy news and drool-worthy photos of dishes you can try during this two-week event by following their Facebook, Instagram, and Twitter. Subscribe to the email list to receive inside information before anyone else. With weekly gift card giveaways, you may walk away with a free dinner at one of Devour Indy's restaurants!