Looking for something fun to do with bored kids? Located on U.S. 36, the airy Tie Dye Lab in Avon, Hendricks County allows plenty of room for social distancing to keep customers safe.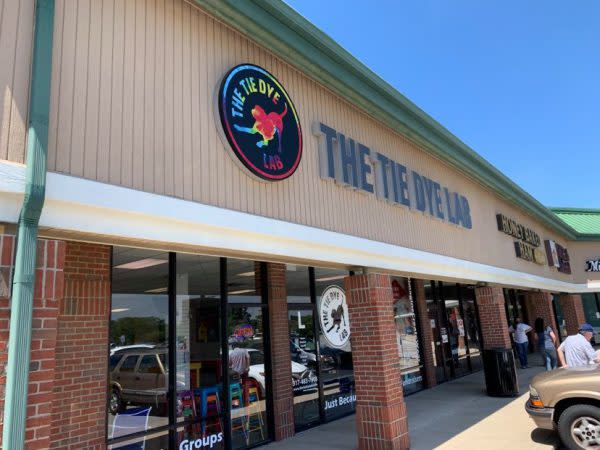 Friendly employees make making your own tie-dyes is as easy as one, two, three. First, select the apparel you want. With shirts, hoodies, bucket and baseball hats, bandannas, beach towels, infant onesies and seasonal items, there are plenty of options to consider.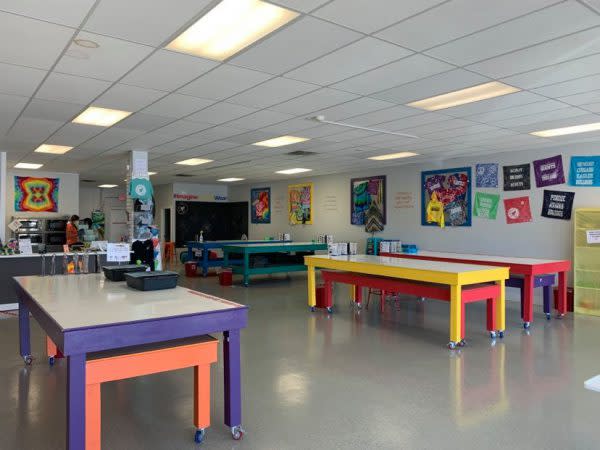 Next, pick your colors. Displays of tie-dyed shirts on the wall in a rainbow of hues give customers a realistic idea what their results will look like. Standard orders include up to three colors, but customers are welcome to add on as many as they like for a small additional charge each. Third, pick a design to create spirals, stripes, swirls or starburst patterns in the finished garment.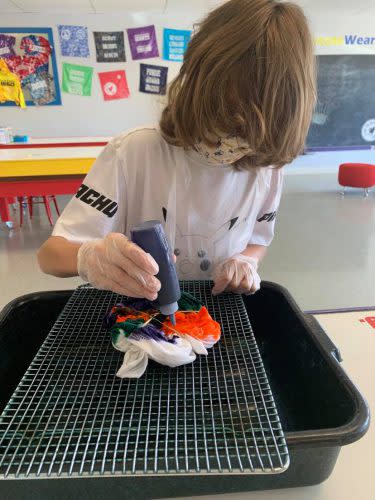 Now comes the fun part. Knowledgeable employees set each tie-dyer up at an individual station and walk them through preparing their selected garment for dying. After wadding or swirling the item and securing it with rubber bands, customers apply their chosen dye colors.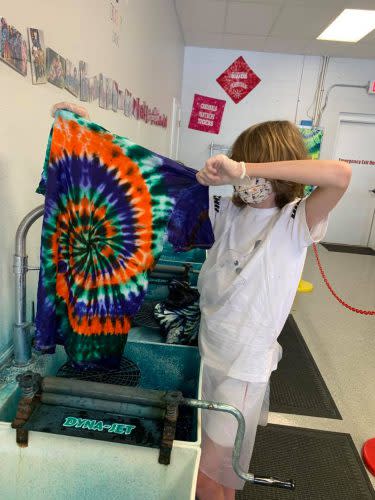 From there, the dyed garments are left to absorb the color for 15 minutes. While waiting, customers can kick back and relax with board games and chalk to draw on the erasable walls. Once the color "takes," customers rinse their garments thoroughly at sink stations, then unveil to see the design.
Staff members package up each item separately in a plastic bag for customers to take home, where they are instructed to wash each piece individually using a provided special detergent within two hours. After that, they're good to wear!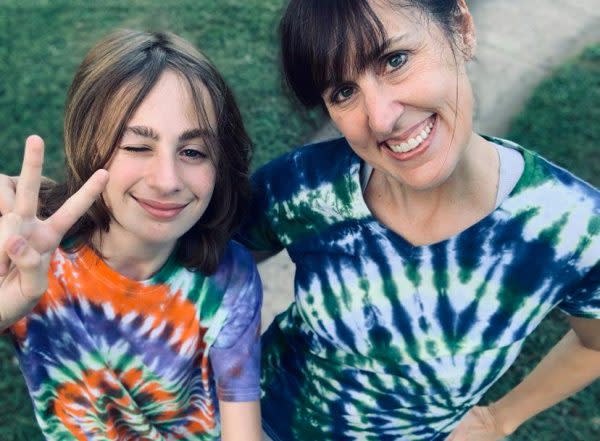 Tie Dye Lab reservations are encouraged, although walk-ins are welcome and accommodated as availability allows. From start to finish, the entire process takes around 45 minutes. The space can also be reserved for birthday parties, bachelorette events and other group gatherings.
For more information, visit thetiedyelab.com.