What started in 1967 continues today in Evanvsille - delicious donuts and excellent coffee.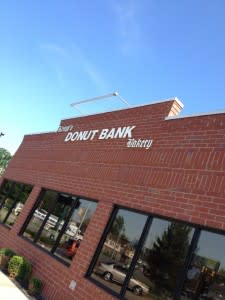 I've heard about Donut Bank for years, but haven't been able to visit until recently. When my colleague suggested we grab coffee and donuts there I about jumped out of my seat. This was what I saw when I walked inside ...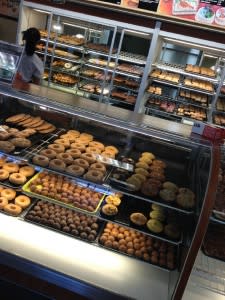 It was like walking into a dream. It took me awhile to decide what to get, but was beyond pleased with the white frosted cake, blueberry and chocolate frosted yeast.
Are you ready for the good news? It basically doesn't matter where you are in Evansville (or outside of the city) because with nine locations you are sure to be close enough to grab a bite ... even if it is mid afternoon!
For more information on the area be sure to Visit Evansville.