Within the historic Old Northside neighborhood, the Harrison Center infuses the downtown Indy arts scene with an innovative one-two punch of culture and community involvement.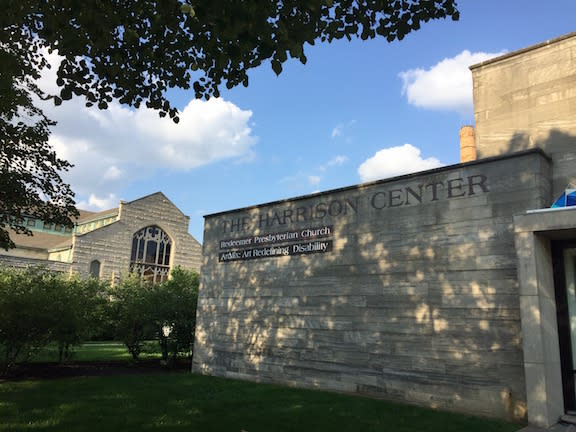 Built in 1903, the 65,000 square-foot facility at 16th and Delaware that now houses a diverse group of working artists across 24 studios, five galleries and event space originally served as the fourth home of the local First Presbyterian congregation, claiming President Benjamin Harrison as a member and a neighbor. After falling into disrepair through the decades that followed, philanthropist Jeremy Efroymson brought the building back to life through extensive renovations.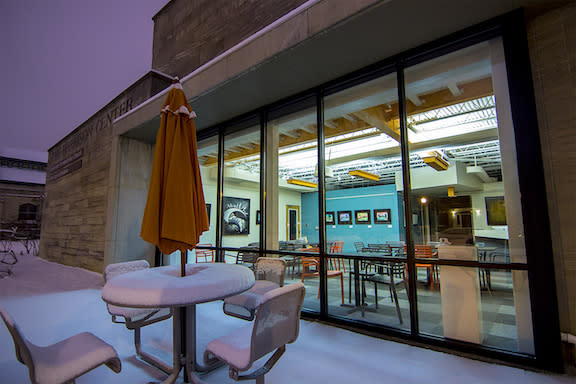 Credit: The Harrison Center
Today, the Harrison Center gives patrons and visitors the opportunity to mix and mingle with 36 resident artists and to experience their creative output in its purest form. Partnerships with the city, local media, restaurants, non-profits and neighborhood groups strive to unite the entire community for art's sake.
Here are just a few ways to experience, explore and enjoy the Harrison Center's many facets: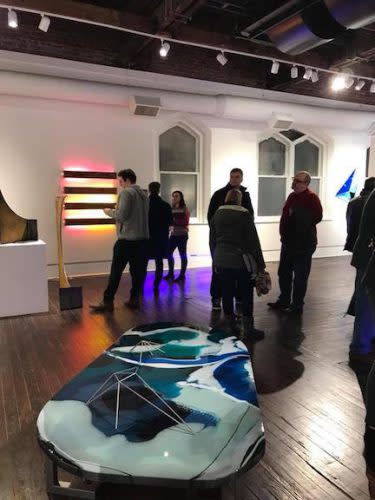 Credit: The Harrison Center
First Fridays
Held year-round on the first Friday of each month, these popular open house events usually attract an all-ages crowd of around 1,200 attendees with themed exhibits and live performances. The Holiday Window Tour each December is a fan favorite.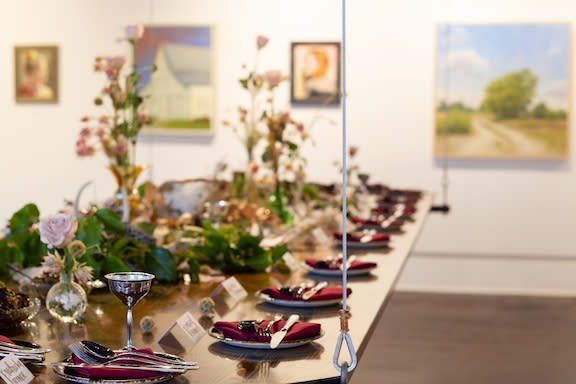 Credit: Polina Osherov
Art Dish
A new addition to the Harrison Center calendar this year, these intimate monthly dinners merge art exhibitions with four-course, wine-paired meals curated by renowned local chefs. The 2018 schedule concludes in September, but the program is already slated to return in 2019.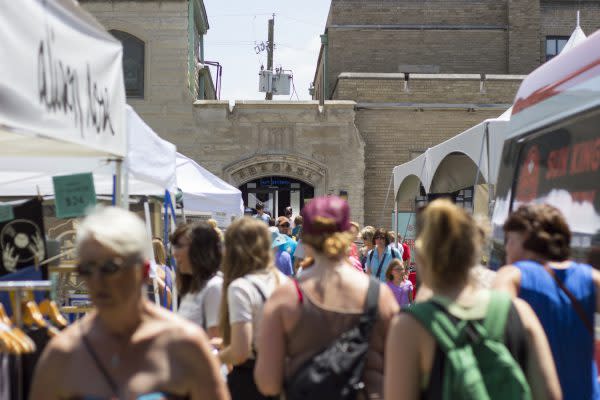 Credit: The Harrison Center
Independent Music + Art Festival
This free day-long event takes place in June and includes more than 100 modern crafters and a dozen bands performing on two stages.
PreEnactIndy
This immersive one-day event takes over a three-block spread with a community festival format and staged independent theater productions. Check out the "Greatriarchs" portraits collection by Abi Ogle and look for a Pop-Up Roller Rink during this year's festivities Oct. 6.
FoodCon
Now in its 8thyear, FoodCon pairs art and local food culture each for a one-day party each August.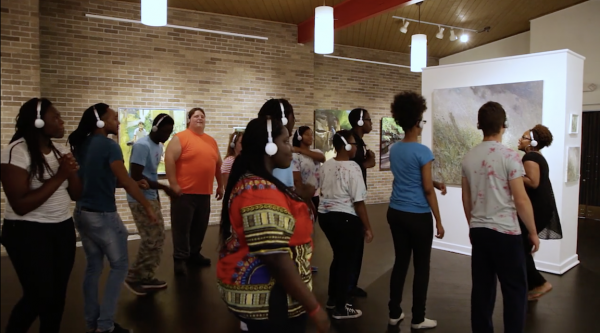 Credit: The Harrison Center
Can't make it to one of these events? The Harrison Center welcomes visitors Monday through Friday between 9 a.m. and 5 p.m. and by appointment.
For more information, visit harrisoncenter.org.