On one of my drives south through Indiana on I-65, I noticed a billboard for the Triple XXX Family Restaurant. The sign noted that it had been featured on Guy Fieri's show Diners, Drive-Ins and Dives, which was enough for me to take a detour a few miles off of the interstate in search of a good burger and a milkshake.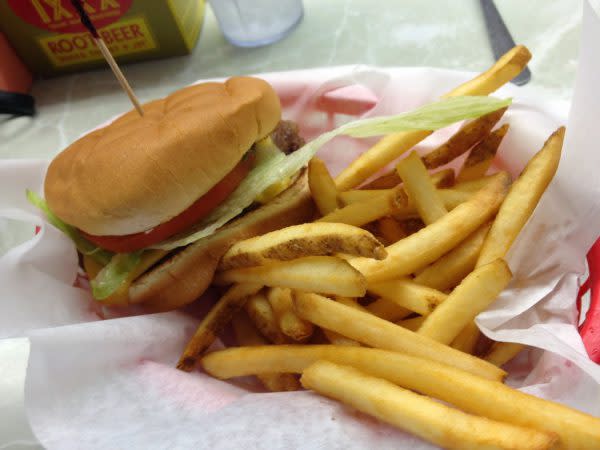 I'm a sucker for classic, vintage eateries and knowing this one in West Lafayette had been around a very long time, I couldn't wait to check it out. Turns out it dates way back to 1929 and during that decade there were almost 100 Triple XXX Thirst Stations throughout the US and Canada with over 150 bottlers producing the root beer, which has been around since 1895.  Indiana's first drive-in restaurant just oozes of nostalgia with plenty of counter seating and a fun, casual, family atmosphere.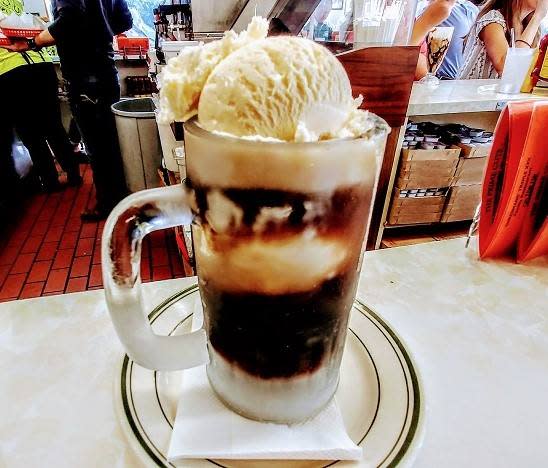 I remembered how much my kids like the Triple XXX bottled root beer that they've had in some restaurants and that we've found in a handful of stores and wondered if this eatery and the soda were connected - and they were.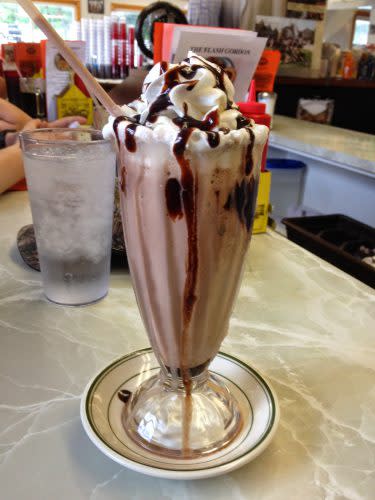 I loved the burgers, called "chop steak," which are made with ground sirloin - and they taste best when accompanied by a frosty mug of their root beer.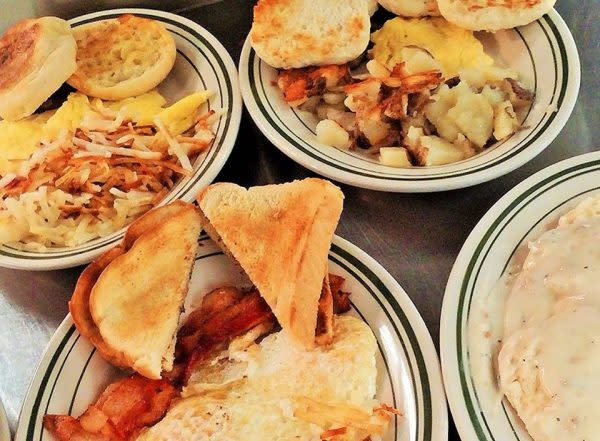 However, it's not all about the burgers, although they do make up the bulk of the menu. They also serve hot dogs, grilled cheese, boneless wings, chicken tenders, chili, pulled pork sandwiches, lots of fried sides and breakfast all day long..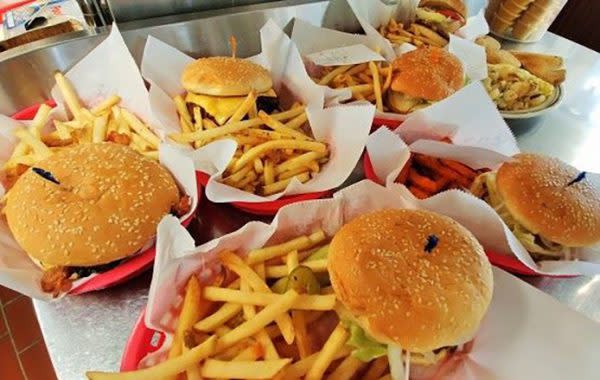 If you love a good serving of diner food from an old-school drive-in restaurant, you will love Triple XXX Family Restaurant. It's well worth the little side trip and I've made that side trip many times since that first visit.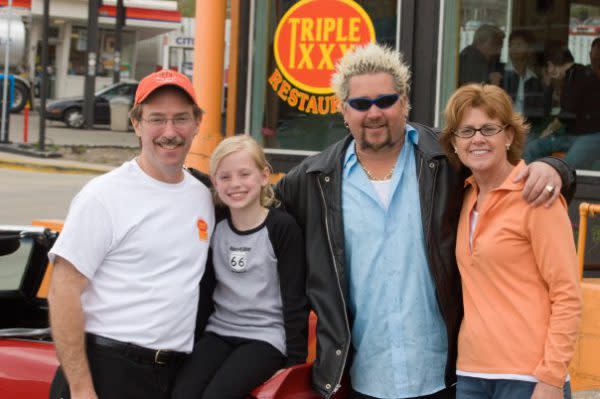 Triple XXX is a favorite of Guy Fieri
For more info, visit their website at triplexxxfamilyrestaurant.com.