I've been to Lafayette several times in the last year and always find great places to eat. This last week, a new place was recommended to me and it did not disappoint - DT Kirby's.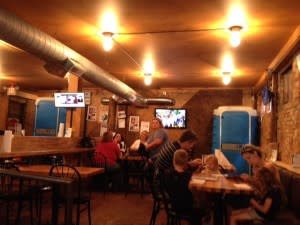 Now if you are looking for a place that specializes in great bar food ... you've met your match. It took me quite a bit of time to decide what I wanted. The menu has it fair share of specialities ... burgers, grilled cheeses, even chicken sandwiches. I settled on a four cheese grilled cheese (with their side of fries).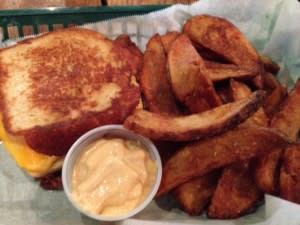 Thank goodness I was eating with others willing to share.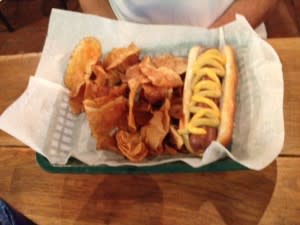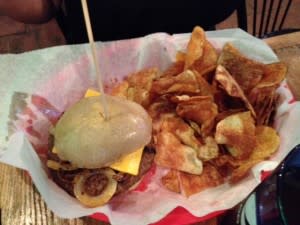 My daughter ordered the kids corn dogs.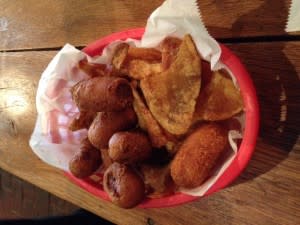 But the highlight for any kid ... a "shot" made of up Mountain Dew, sour patch kids and more sugar than I want to think about!
And don't know if you noticed it in the picture above, but the bathrooms even have a unique look about them.
Don't worry ... the door just leads to a large bathroom!
And while you are there, be sure to check out the variety of shops all within a a few blocks. For more information on other attractions and events in the area be sure to Visit Lafayette West Lafayette.