I like trying new places to eat. Especially when they are as yummy as East End Grill in Lafayette.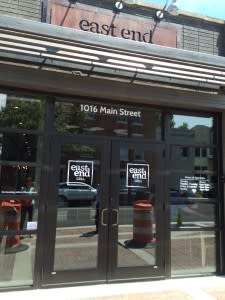 Located in the heart of downtown it offers a great stop to wet the whistle (craft beers!) and satisfy the hunger.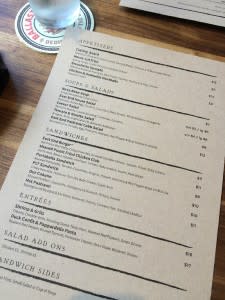 Example one: Salad. I don't order it often, but when I do, I want it to look like this ...
Example two: Shaved Picnic Fried Chicken Club (pay attention to the fries) ...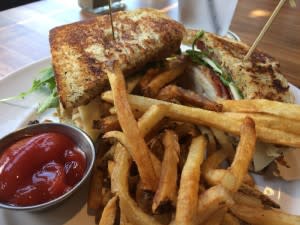 Need I say more?
And the atmosphere ... it is inviting, friendly and contemporary.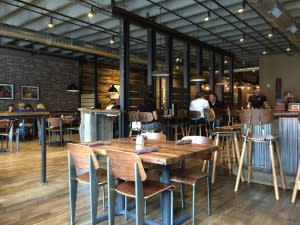 As mentioned above, East End is located in Downtown Lafayette. I've spent time wandering the streets (see here) and adore the shops and stops along the way. This dining experience just makes it that much better.
If you are looking for other events and attractions to hit in order to plan a trip around East End, be sure to Visit Lafayette West Lafayette. Packages, coupons and more ... it is planning heaven!
And order the fries. You can thank me later.