I always enjoy my trips to Evansville. There is more to do than meets the eye and I think I've been to most of the go to places. This time around, I got to try a new eatery in Evansville, Sauced.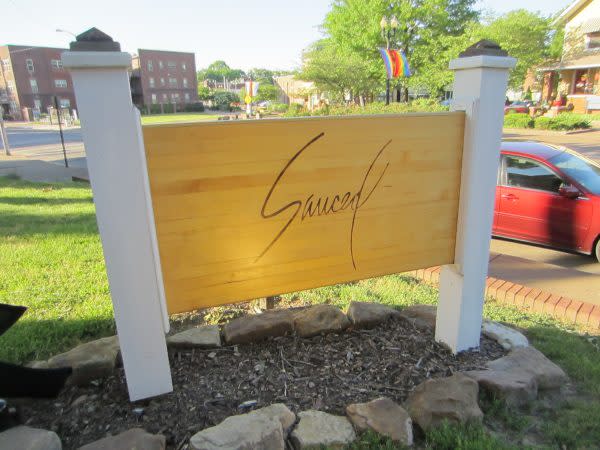 Located at  1113 Parrett Street, Sauced! is an Italian American restaurant within a renovated historic home that was originally built in 1877. From the moment you walk in, everything is as it should be. From the black, white & red color palette to the beautiful chandeliers and stained glass windows, it is a visually stunning space that is warm, inviting and cozy.
The owner originally had a catering business (and I believe still does) and decided to open an eating establishment as well.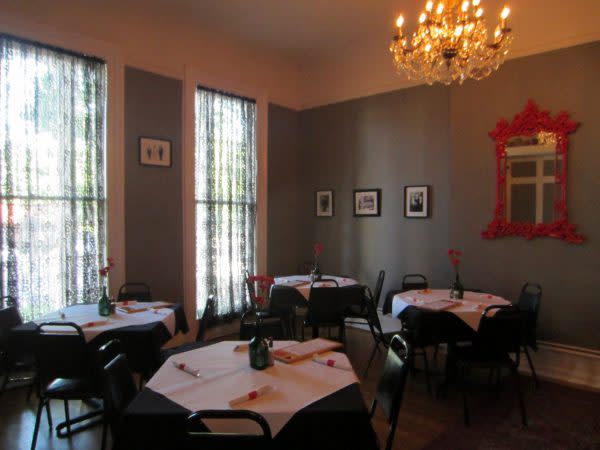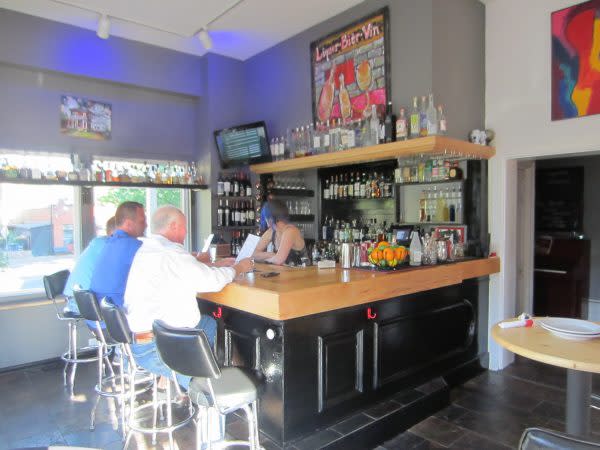 Housed in an old historic home, I was immediately drawn to the atmosphere. Since the weather was gorgeous we opted to eat outside. Their back patio area was a no brainer.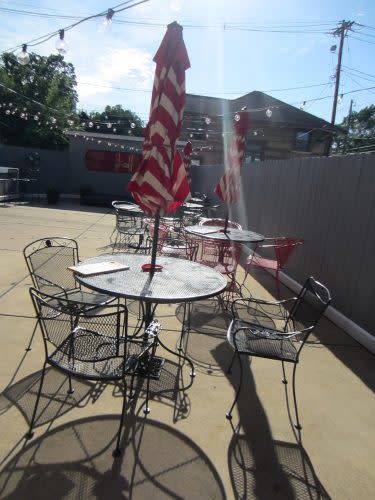 However, choosing something on the menu posed more of a challenge! I went with their cannelloni …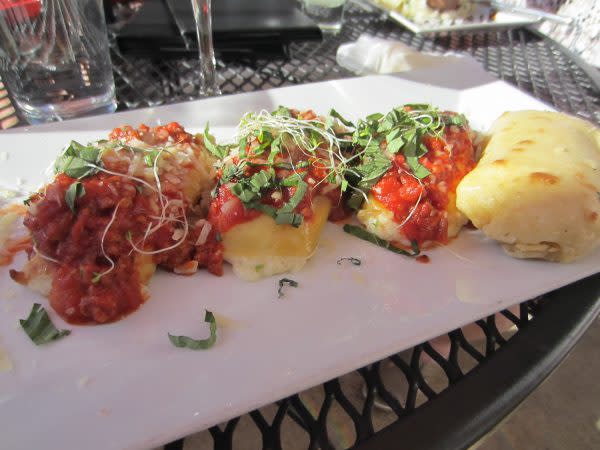 My mother-in-law opted for salmon ….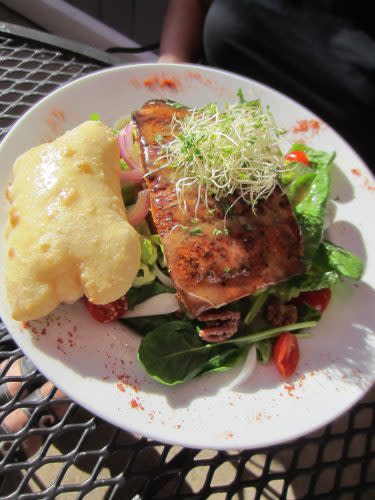 And our eating partners went with steak and noodles …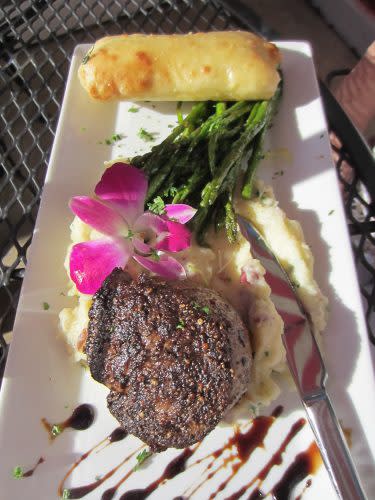 We left feeling full and satisfied. We even took a few moments to walk across the street and enjoy a neighborhood fountain.