Guest blog contributed by Lori Rice of FakeFoodFree.com
Whether you call it farm-to-table, farm-to-fork, or garden-to-glass, the practice of sourcing ingredients as close to home as possible continues to grow. When you find yourself in Southern Indiana craving food and drink with a farm-to-table flair, these two spots in Evansville shouldn't be missed.
A restaurant serving American food from locally sourced ingredients. This spot offers a farm-to-table menu with an artisanal twist.
Where it's at: The Dapper Pig is tucked in Evansville's historic district, an area referred to by locals as Haynie's Corner Arts District. An old house turned into a restaurant with the perfect balance of whimsical vintage appeal and locavore hipster harmony, The Dapper Pig is a comforting and creative space. (1112 Parrett Street, Evansville)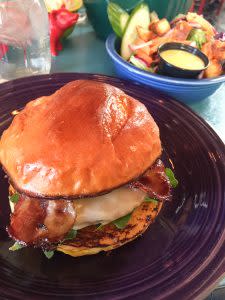 The Dapper Pig
Why you should go: It's difficult to say whether the food or service is better. A pleasant experience all around, The Dapper Pig is a perfect example of how local ingredients can be used to create outstanding food.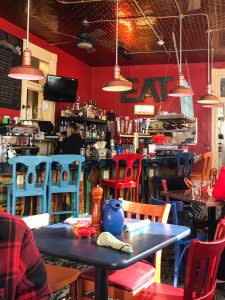 What you should get: The fried green tomatoes will likely be the best you have ever had. The arugula, flaxseed mayo, and soft buns set the burgers apart. The curry chicken salad is packed with unexpected flavor.
A brewery and restaurant with innovative beer and delicious food for pairing, Tin Man is focused on a healthy environment from the space they provide to patrons to how they brew and package their beer.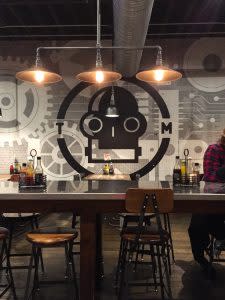 Tin Man Brewing Co.
Where it's at: Housed in an old tavern constructed in 1869, The Tasting Room at Tin Man Brewing Company is located on West Franklin Street. It's a space that balances modern with steam punk for an inviting atmosphere that encourages gathering, winding down, and enjoying the company of others. (1430 West Franklin Street, Evansville)
Why you should go: Few things taste better than freshly handcrafted local beer paired with creative and tasty food.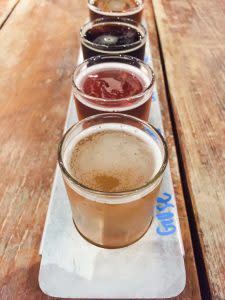 Tin Man Brewing Company
What you should get: The smooth Café Leche Milk and Coffee Porter uses Evansville-based TJ's Roaster coffee beans to infuse a deep, robust flavor. The tender Smothered Chicken Sandwich is topped with roasted red pepper beer cheese.
Interested in more Indiana Breweries? Check them out here.
Looking for more things to do, see, eat and drink in Evansville? Visit here.
Lori Rice is a Newburgh native, now California-based, writer, photographer and nutritional scientist. Her passion for exploring the science and culture behind food and drink inspires her work and world travel. She shares her recipes, photos, food stories and travel adventures on her blog, Â FakeFoodFree.com.