I have to admit it is a bit surprising there is a museum dedicated to American Indians and Western Art in the heart of Indianapolis. Nevertheless, the Eiteljorg Museum is a great museum with fantastic exhibits.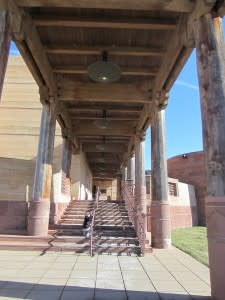 I visited at the end of their Jingle Rails exhibit and won't spend much time on that AWESOME holiday feature until next December, but can tell you we had great fun. We started out looking through all of the art galleries ...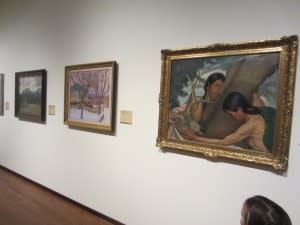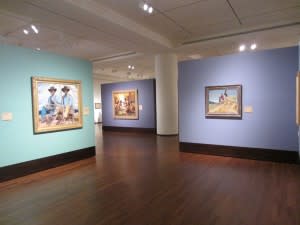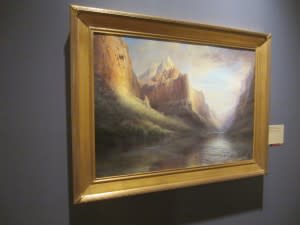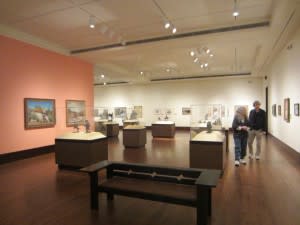 Then we headed to the second floor to understand a little more about the history of the Native Americans here in Indiana. It was quite fascinating!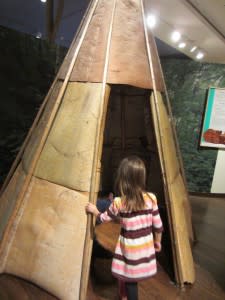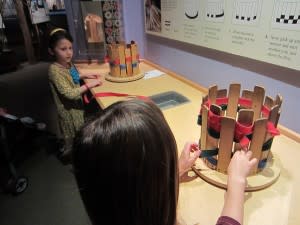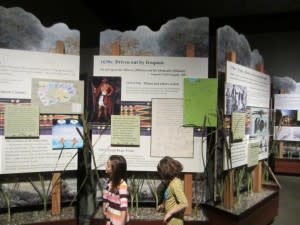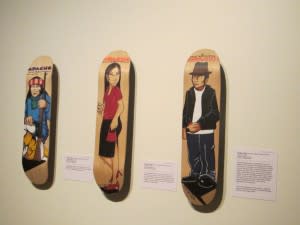 And I always love contemporary art!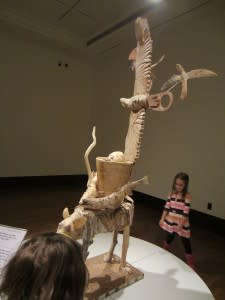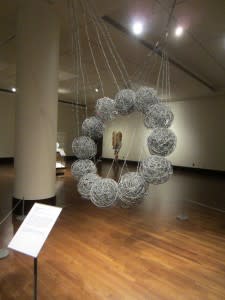 Then, the girls, who spent a bit of time looking like this in the art gallery ...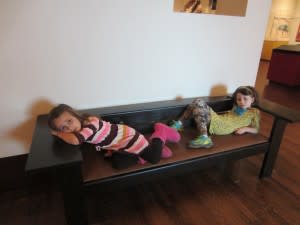 Were able to enjoy the Family Experience area on the canal level.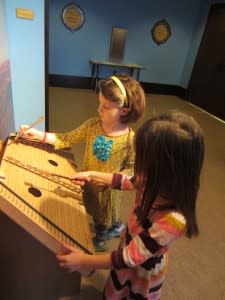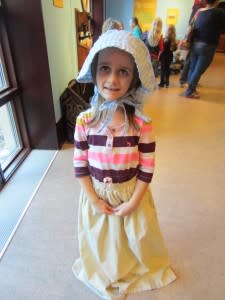 Now, here is what you need to know ... during spring break the Eiteljorg will have their "In the Gold! Riches and Ruin Exhibit." It will be here from March 7-August 9 and visitors can learn how the promise of gold in the West lured people from all over the world ... but what they expected didn't quite match the reality of what they found.
If you are visiting, be sure and check out all of the other attractions located in the White River State Park (which even has a pass you can buy!). And for other events and attractions in the area, be sure to Visit Indy.
Home page image by Luiz Gadelha Jr.