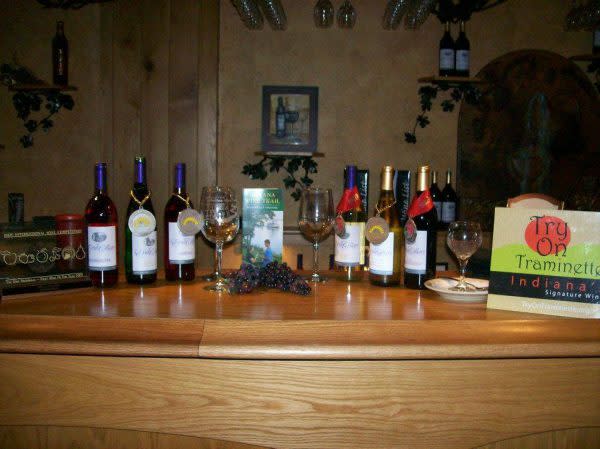 Recently, a friend suggested that we get together with a couple of friends for lunch. I was prepared for a long negotiation to decide where to go, but, when Ertel Cellars in Batesville was mentioned, everyone agreed.
Ertel Cellars is located in Ripley County just south of Batesville about 10 minutes from I-74, just off SR 129 on a country lane.  The restaurant & winery sit on a little knoll overlooking the beautiful countryside and it is well worth the trip.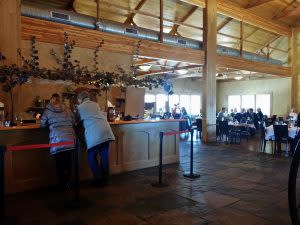 Ertel Cellars Wine Bar & Dining Room
TIP: Make reservations but be sure to get there early so you can stop at the wine bar for a tasting before your meal.
I thought I had gotten there early but I didn't get the time change memo.  Luckily, my fellow diners saved me some Fried Calamari - sweet, sour, crispy and one of my favorites.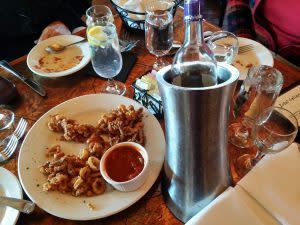 Please, leave some for me!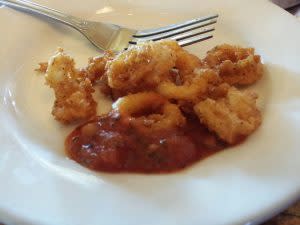 Sweet, Sour, Crispy Calamari
There were lots of choices on the menu including appetizers, salads, sandwiches, burgers and entrees along with 6-7 specials.  I opted for one of the specials, spinach salad with Ahi Tuna - cooked to perfection, strawberries & cranberries and I ate every bite.  My friends tried stuffed shrimp with crab, turkey breast sandwich and a BLT.  You really can't go wrong with any of the choices, you'll love them all.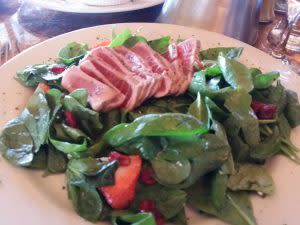 All Mine - Just the way I like it.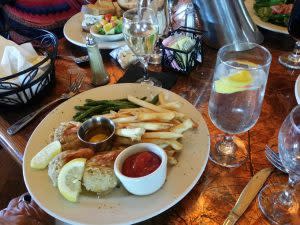 Stuffed Shrimp
The building is beautiful (I love the iron work at the wine bar.), the atmosphere relaxed and you can look down into the winery from the dining room.
It was busy when we were there but the service was great and even though we stayed a long time, no one was rushing us out the door.
In the summer, there is outdoor seating overlooking the vineyard.  There is also a gift shop where you can buy wine related items and bottles of Ertel Cellars wine.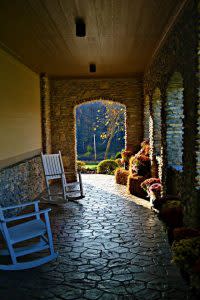 Ertel Cellars Winery
Don't think that you can only stop at Ertel Cellars for lunch: they have a full dinner menu and a killer brunch on Sundays. Perfect for a girlfriends getaway, special occasion or just because.
Explore another winery restaurant. Â Find more Indiana wines, brews & spirits!