Every year I head to Shipshewana with my sisters and mom ... it's a tradition. We just returned and once again I'm reminded me of how much I love it. Our schedule is pretty much set (remember, it's a tradition), but it all begins at the Essenhaus. My parents have been going there for years. In fact, so much so that my Mom recently just filled up her loyalty card so she will be receiving a free room in the near future. What we love about the Essenhaus is the accommodations, the food, the shops, well, everything.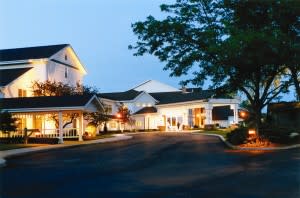 Photo Credit: Essenhaus
We remember what the inn was like eons ago before they added on and created this beautiful gem! If you are looking to book over the summer when the flea market is going on in nearby Shipshewana, make sure and book early. They fill up fast! Essential for our group is enough space to spread out, hang out and (most importantly) separate the snorers from the non-snorers! The rooms are spacious and we always end up getting one suite so we have a nice place to hang out in the evenings and a little extra sleeping room to help separate us. :)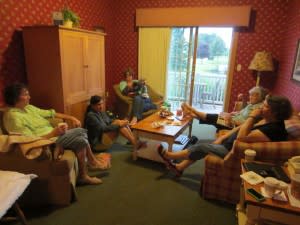 Oh the food.

I'll just let the picture speak for itself. We always plan to eat at least one evening meal here and often one of us will order take out another time. And with the overnight stay, you get their complimentary breakfast which is great. They even feature their biscuits and gravy which really is a huge plus!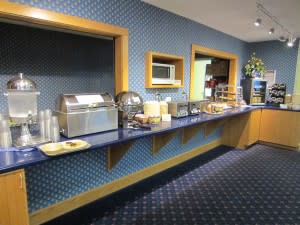 Located on the grounds, are the Essenhaus Village Shops.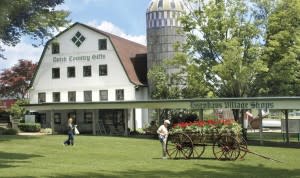 Photo Credit: Essenhaus
You receive coupons when you stay overnight and these are like pure gold in our group. Also, if you are like my family, you shop off the cart while they are restocking the shelves! No lie.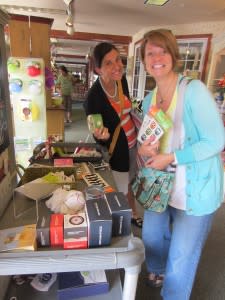 Of course, that isn't where our trip ended. We were in for the long haul of eating, shopping and hanging out. For more shopping tips in Shipshewana and the surrounding area, check out the blog from my last visit.
And ... for additional information on events and planning tips, visit AmishCountry.org or Shipshewana's travel site. Both are great resources for planning your next trip to Northern Indiana.