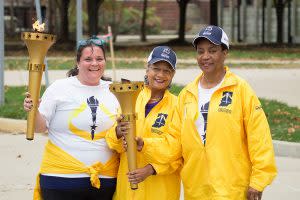 In late summer and early fall of 2016, the Indiana Office of Tourism Development celebrated our state's 200th anniversary with a torch relay.  This Indiana Bicentennial Torch Relay connected all 92 counties of our state by a route that was some 3,200 miles long.  More than 2,200 Hoosiers carried the torch, passing the flame from person to person.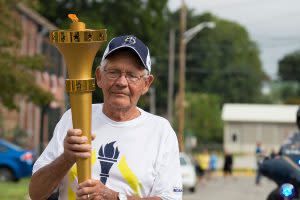 As Hoosiers look to the future of Indiana, we hope the Torch Relay serves as a reminder that Indiana's legacy is everlasting when all of us –neighborhoods, communities and generations—work together toward a brighter future.
Students at Ball State University produced a 37-minute documentary, Everlasting Light: The Story of Indiana's Bicentennial Torch Relay. The film serves to memorialize and preserve the Torch Relay's legacy for generations to come.
To see highlights (photos and daily video) of the Torch Relay, visit:Â http://indianatorchrelay.com/