Whether you're looking for family-friendly activities, a new place to go with your group or a solo adventure, Hamilton County, Indiana is your destination for off the beaten path excursions.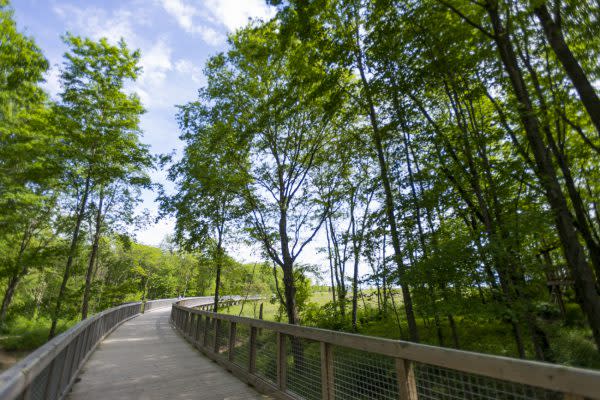 Flat Fork Creek Park isn't your average walk in the woods. While strolling through the forest on one of the many nature trails, you may come across a treehouse (or three)! The treehouses offer a lovely place to pause in your Flat Fork Creek adventure to take in the nature scenery or even enjoy a picnic. The five miles of trails within the park wind around fishing ponds and get you up close and personal with nature on elevated wooden paths. The free park is open year-round, rain or shine, waiting to be explored.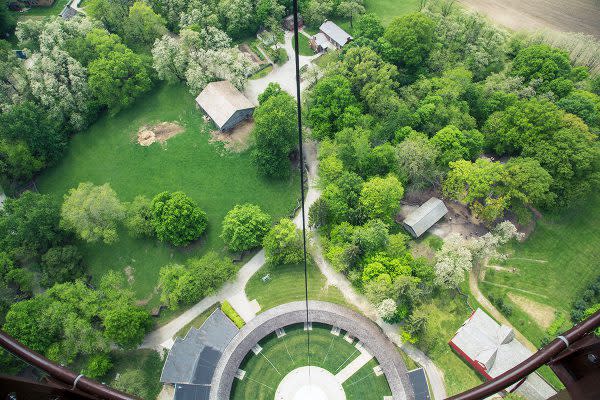 2. 1859 Balloon Voyage at Conner Prairie
What better way to change up your perspective than getting a bird's eye view from a helium-filled balloon at Conner Prairie. Get off the beaten path and travel back in time to 1859 to experience a historic snapshot of one of the first modes of manned flight. Embark on a unique and unforgettable voyage and learn a thing or two about the history of flight in the process. Enjoy the 360-degree view from above Fishers during the spring, summer or fall.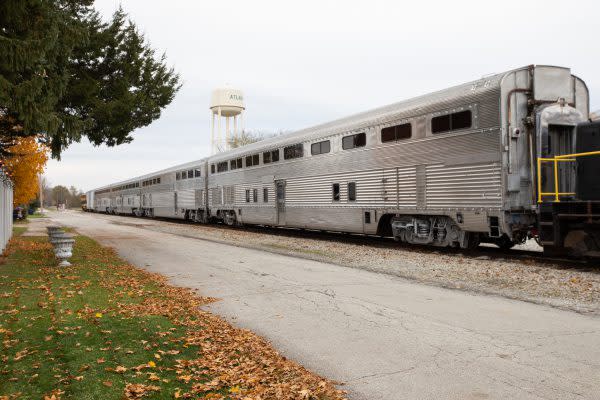 Catch the train through Hamilton County on the Nickel Plate Express. All aboard the refurbished 1956 Santa Fe train to enjoy one of the many diverse train ride experiences. The train is host to a variety of ride events perfect for a romantic date night, family affair or your new favorite escape. Will your ticket take you on the Uncorked Express, Ales and Rails or Reindeer Ride Express? See the full excursion schedule to view all of the exciting opportunities to get out of town and on a train.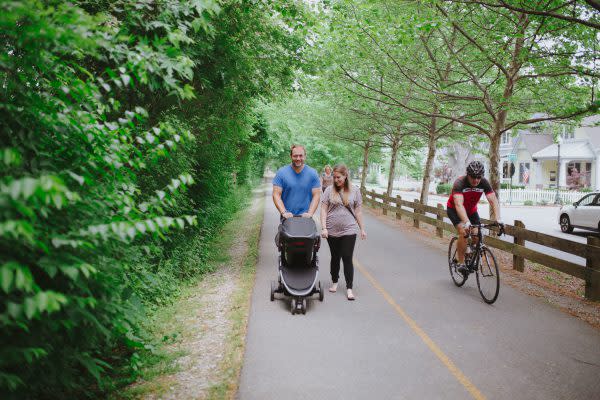 Stroll, run, rollerblade or bike to get to know the 25+ miles of Monon Trail in Hamilton County. No bike? No problem! There are numerous Zagster bike-sharing stations around the Hamilton County area to rent for only $3/hour. The Monon is more than just a railroad-turned-trail; in Hamilton County, the Monon is your path to different city centers with shops, restaurants, bars and parks or it can be your outdoor destination. A few noteworthy spots along the Monon Trail are the Monon Community Center (with an outdoor water park!), Carmel Arts and Design District, and the Grand Park Sports Complex.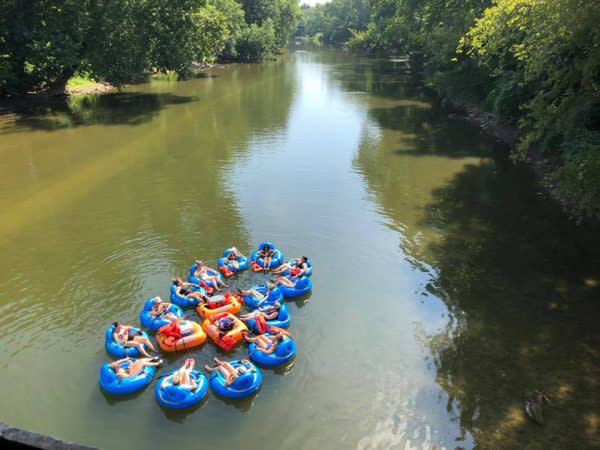 Your next adventure in Hamilton County is just around the river bend. White River Canoe Company lets you explore nine miles of the river by way of canoe. If you want to relax, you can float through Hamilton County with an innertube. White River Canoe Company lets you feed your adventurous outdoor spirit, whether you want to do a short or long  trip, paddling the canoe or drifting in the tube.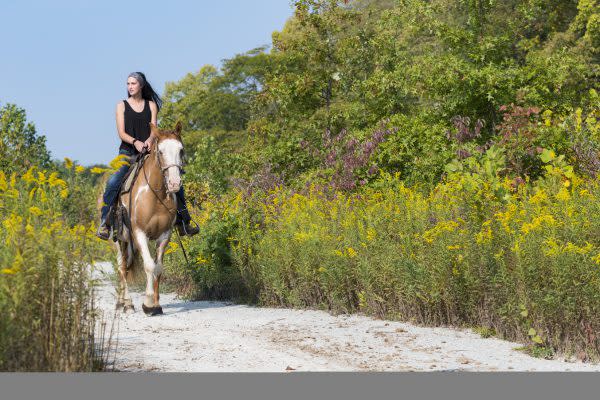 Stay down to earth or let your head go to the clouds at the largest park in Hamilton County. Strawtown Koteewi Park lets you choose your own adventure with the many different activities you will find. Take yourself to new heights with the Edge Adventures Koteewi - Aerial Adventure Park zipline and high-ropes course or hop on a horse at K-Trails Equestrian Adventures. Try your hand at shooting a bow and arrow at Koteewi Range: Sport and Target Archery Center. The 750-acre park invites you to experience the nature of Hamilton County in ways that you never would have imagined!
Switch up your perspective and get out and about, up in the air or on a train. Get off the grid and make your next excursion in Hamilton County, Indiana!
Post written by Marketing and Communications Intern Maggie Cripe