Exhibit Columbus is rolling into town for its fifth year, presenting a perfect opportunity to pay this south-central Indiana city a visit and admire its stunning architecture. The latest batch of 13 site-responsive installations unveils on Aug. 21, staying up for outdoor viewing and interaction through Nov. 28. This year's theme explores "New Middles: From Main Street to Megalopolis, What Is the Future of the Middle City?"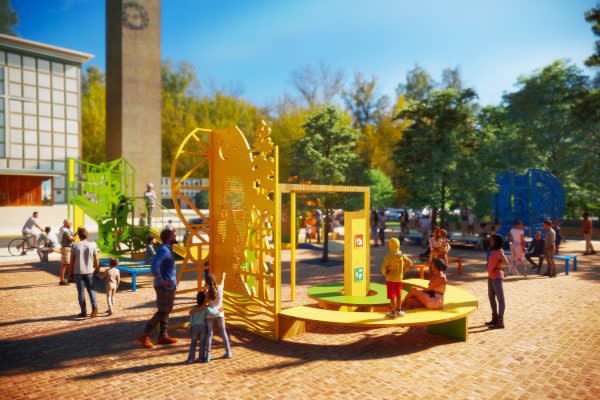 Credit: Exhibit Columbus
"Exhibit Columbus highlights the idea that art, architecture and design have the power to inspire new narratives and celebrate community in public space," says Anne Surak, Director of Exhibit Columbus. "For our third exhibition, New Middles is looking toward the future from Columbus. We're pushing the boundaries of expression about what can be explored in our small American city."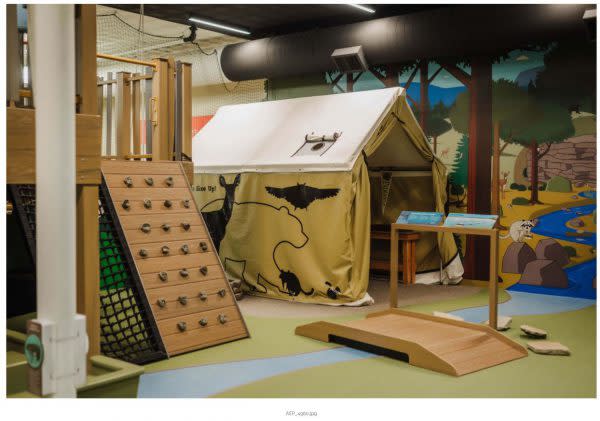 Credit: Ali Elizabeth Photography
As you're wandering through the Exhibit Columbus pieces, pop into the kidscommons Columbus community children's museum to check out the new "Camp kidscommons" exhibit on the third floor. Here, little visitors can busy themselves with educational camping-related play and activities created specifically to stoke young imaginations.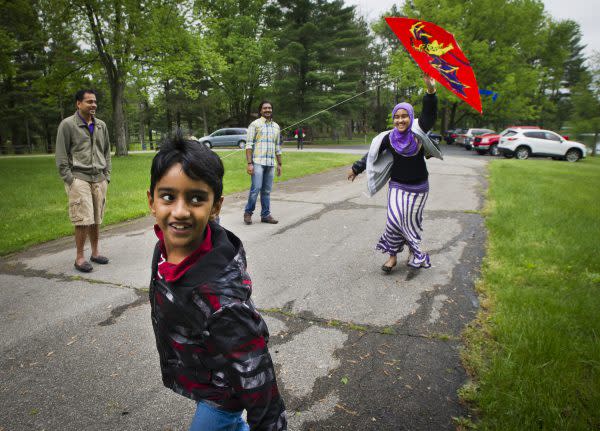 Credit: Andrew Laker
Originally established in the 1960s as a value-added amenity for Cummins employees, CERAland Park is now open to the public with a slew of new improvements over the past few years. The expansive 345-acre complex includes plenty of options for indoor and outdoor recreation, including camp sites, a go kart track, a miniature golf course, a fishing pond, an aquatic center, basketball courts, soccer fields, skeet shooting and a driving range.
As you're out and about around town, keep your eyes peeled for 15 friendly small-scale creatures tucked into unexpected spaces. Street artist David Zinn has masterminded a new scavenger hunt featuring adorable animals and other works hidden in plain sight all over town. Grab a free guide at the Columbus Visitor Center.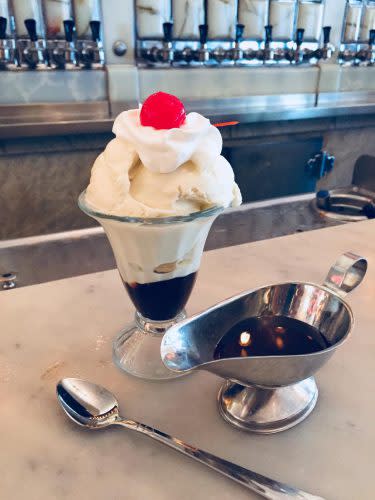 And, of course, what visit to Columbus would be complete without an old-fashioned treat at Zaharakos? Stop in the century-old ice cream parlor and belly up to the marble-topped counter for a hot fudge sundae, a fountain root beer float or a banana split.
For other ideas on things to do in Columbus, go to columbus.in.gov/visit/