"The southern part of Indiana is the good part," beams Tracy Clay in Yoho General Store. Beauty, food, wine and art await!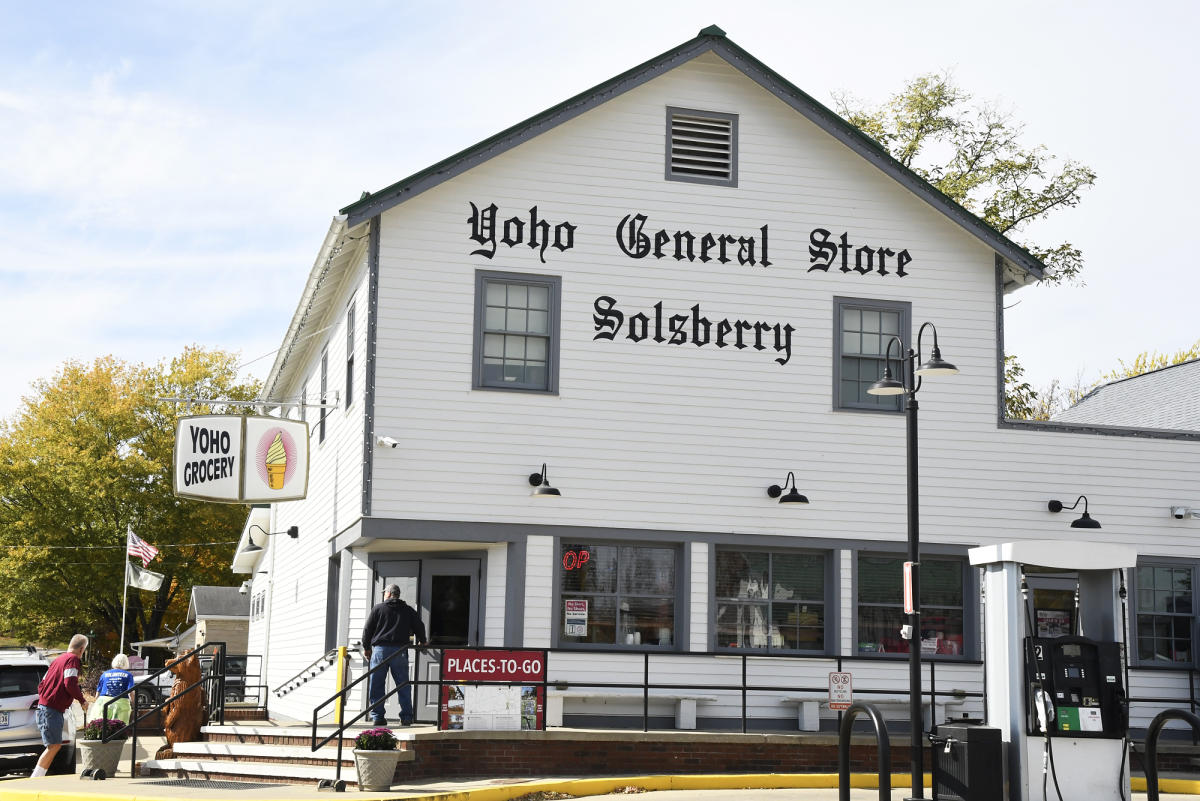 Yoho General Store is a "community," even for those passing through Solsberry. Everyone talks to everyone across tables and across the dining room.
Yoho General Store - A 10-year Celebration
The store has been serving charm and Hoosier hospitality since 1907. A 10-year renovation milestone celebrates the past along with new kitchen features to keep up with the demands of diners.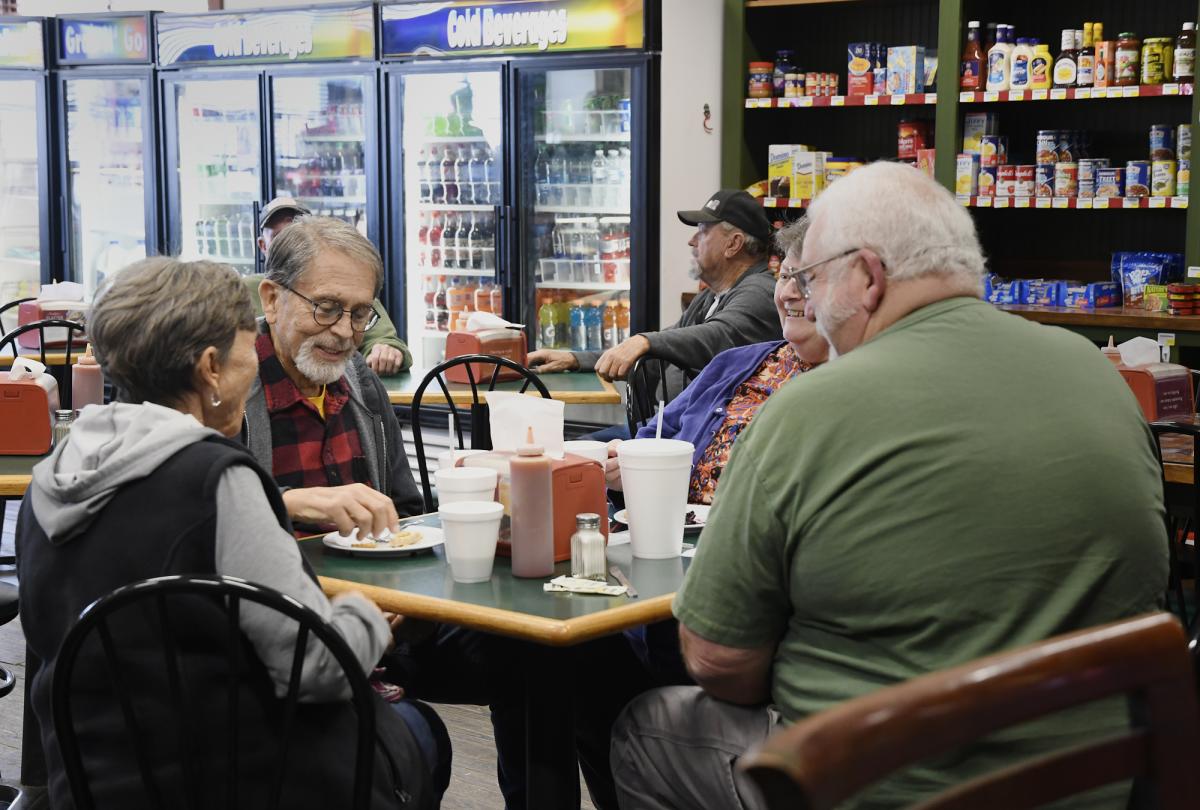 "Some people drive across state lines to be here for our holiday meals," says Rebecca Ellison, Marketing Specialist. The "Santa Train" is also a really popular event. "Come early," says Ellison. Other special events are sprinkled throughout the year.
Pies, cobblers and ice cream round out breakfast, lunch and dinner options. "Cherry cobbler is the best," declared Roger Porter. Breaded tenderloins, an Indiana favorite, are always on the menu. Weekly specials include comfort foods like chicken n' noodles and homemade meatloaf. The Burger of the Month special is a must-try!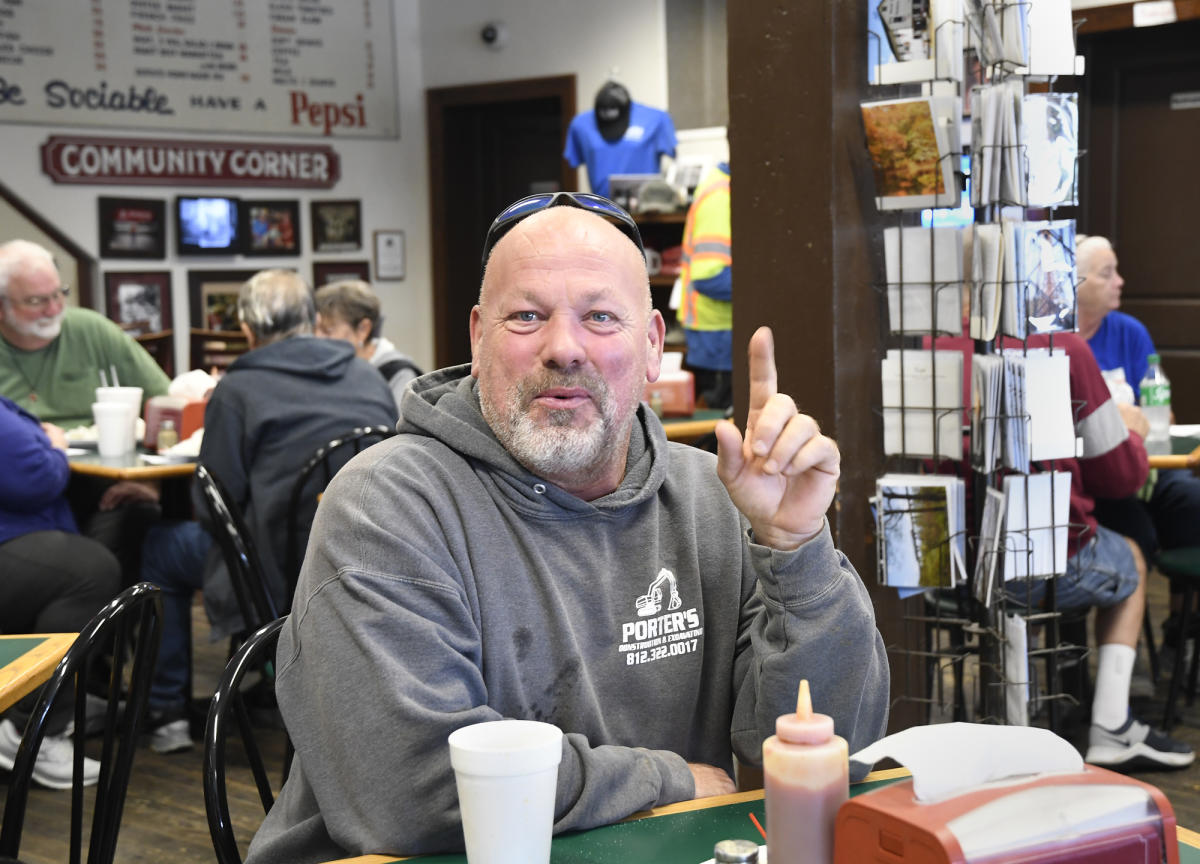 "It's all good here," says Marcia Morris. "Whatever I'm eating is my favorite!"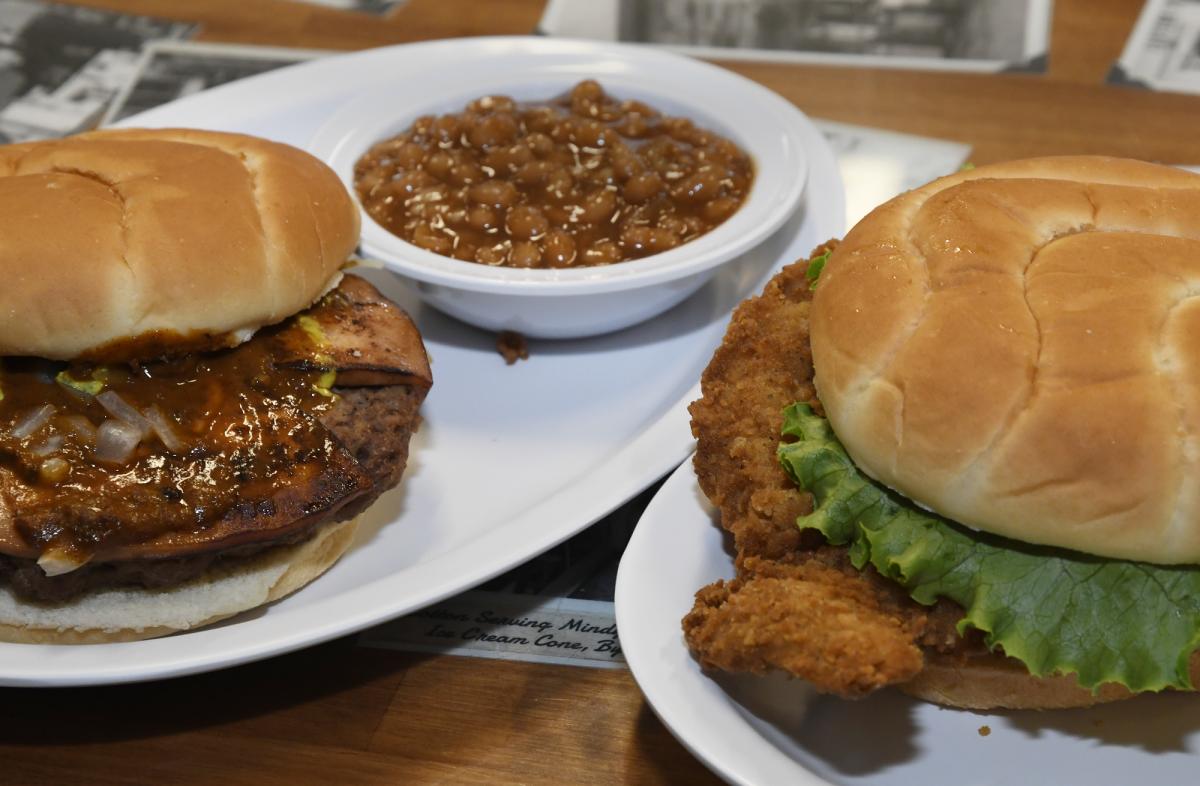 Yoho General Store is open seven days a week. Gas and other amenities are available.
10-Year Renovation Milestone Customer Appreciation Week
Thursday, December 1 – Thursday, December 8, 2022.
In honor of the Yoho General Store's 10-Year Renovation Milestone, and gratitude towards its customers, the store will be offering a customer appreciation week with three amazing specials:
Buy any sandwich and receive free french fries, onion rings, or your choice of a deli side.
All slices of pie are 50% off – there's never been a better time to double up, so pick your favorites!
Free homemade cookies will be available each day while supplies last! 
Tons of Steel
Travel six miles west and take in the grandeur of Tulip Trestle. Indiana's largest railroad viaduct was completed in 1906. The steel frame spans across picturesque Richland Creek Valley.
An observation deck features history panels documenting the original plans for the 2,307-foot-long, 157-foot-high marvel. Take in the enormity of the trestle from a picnic table, or take a walk under the massive structure. Watch for a train! The trestle is still in use today.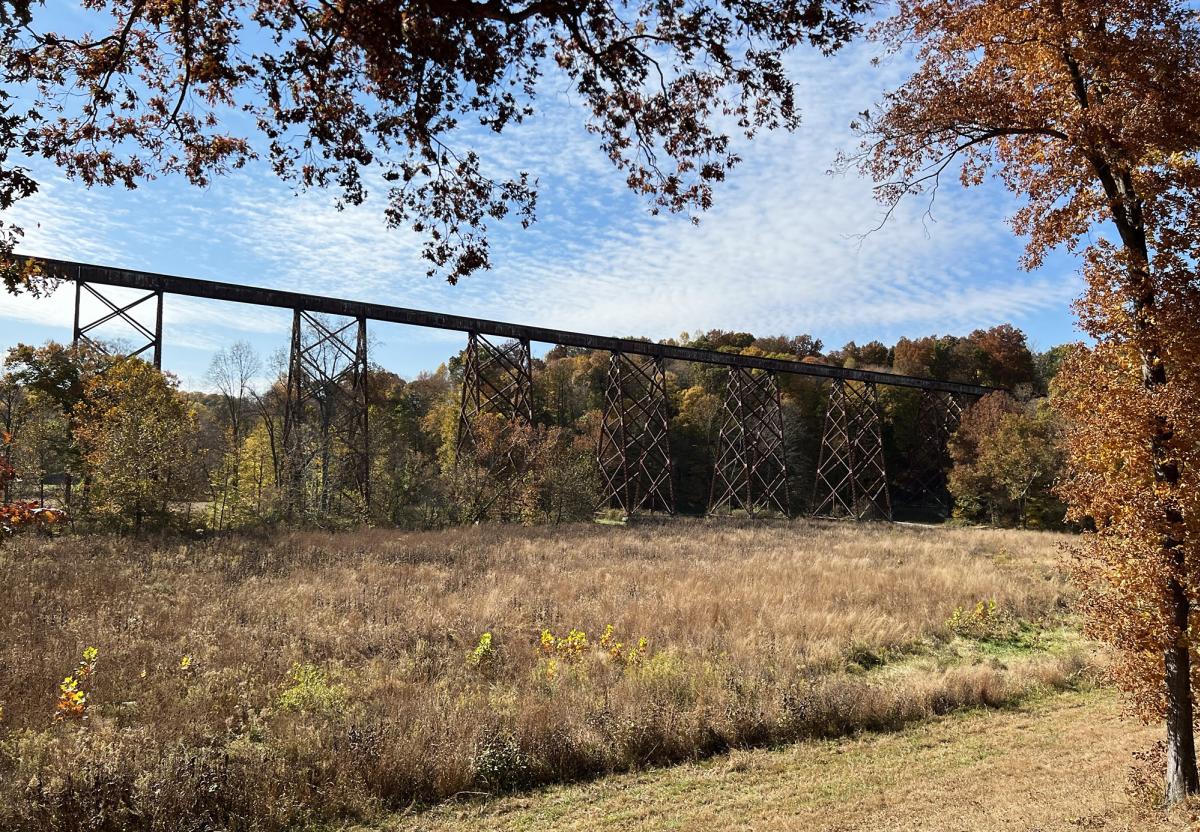 A Sculpture Wonderland
Sculpture Trails Outdoor Museum is tucked in the woods four miles north of Yoho General Store. Over three miles of trails are lined with around 180 sculptures. "We work with nature instead of taking it over," says Artist-in-Residence Ari Berman.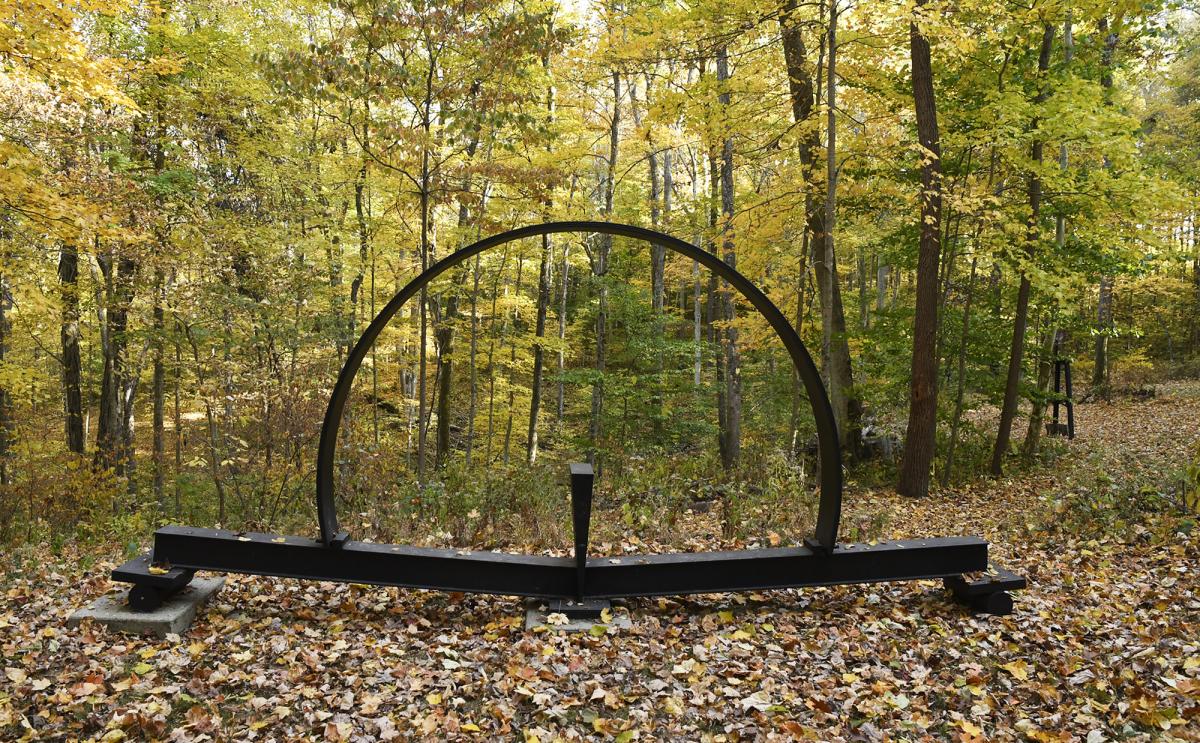 Most of the sculptures are made at the foundry during iron pours and other events. Education is an important part of the mission of the museum's mission. "Passing on knowledge keeps iron alive for us," Berman says. Various workshops and classes are held in the Old Tobacco Barn on the property.
A traveling foundry, the Sculpture in Public Places and Save Sculpture programs are part of the museum's public outreach.
Artists throw over 30,000 pounds of iron during July's Cast Iron Sculpture Workshops. Artists' passion can be felt even in the quiet of an afternoon walk. "It's not logical to do this at all," Berman smiles.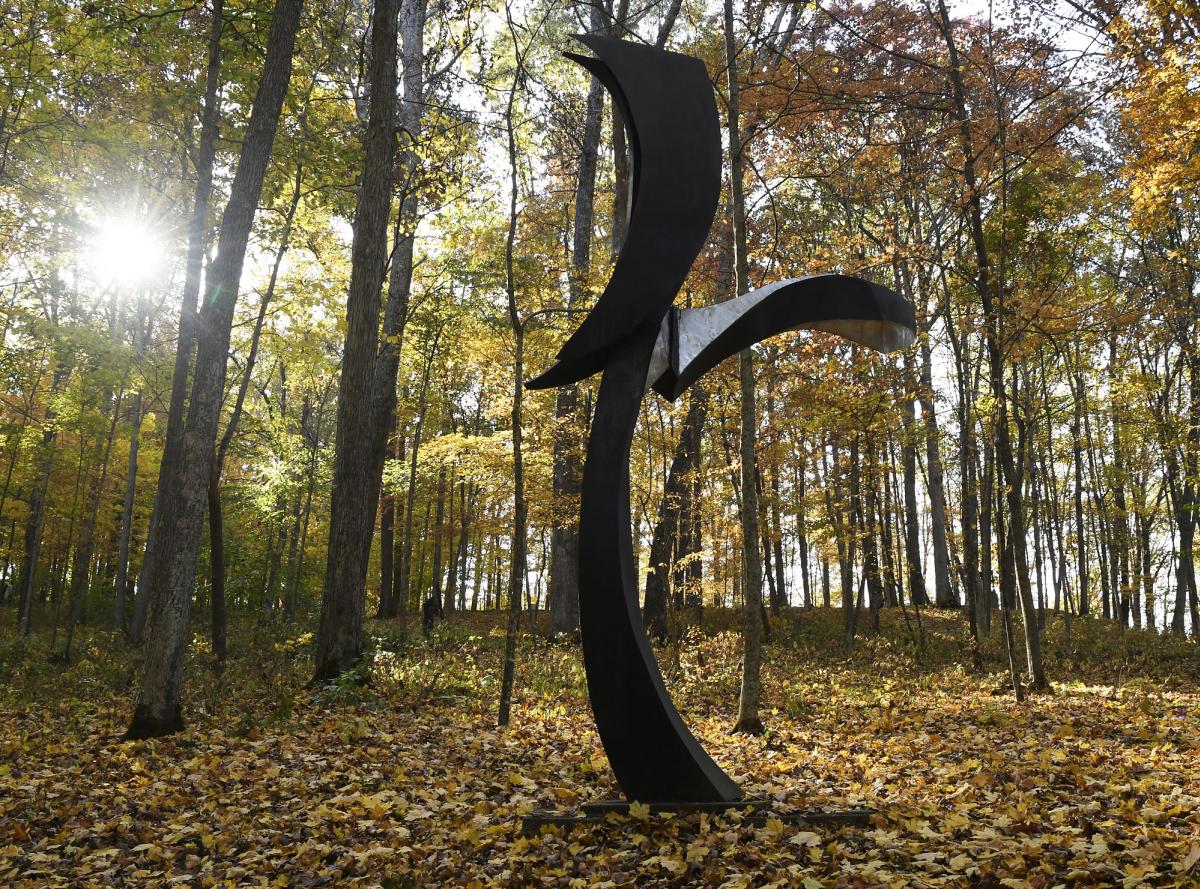 Sculpture Trails Outdoor Museum has internship and Artist-in-Residence programs. You aren't up for walking the trails? Schedule a golf cart tour and learn about the artists and artwork on the property. Group tours are also available.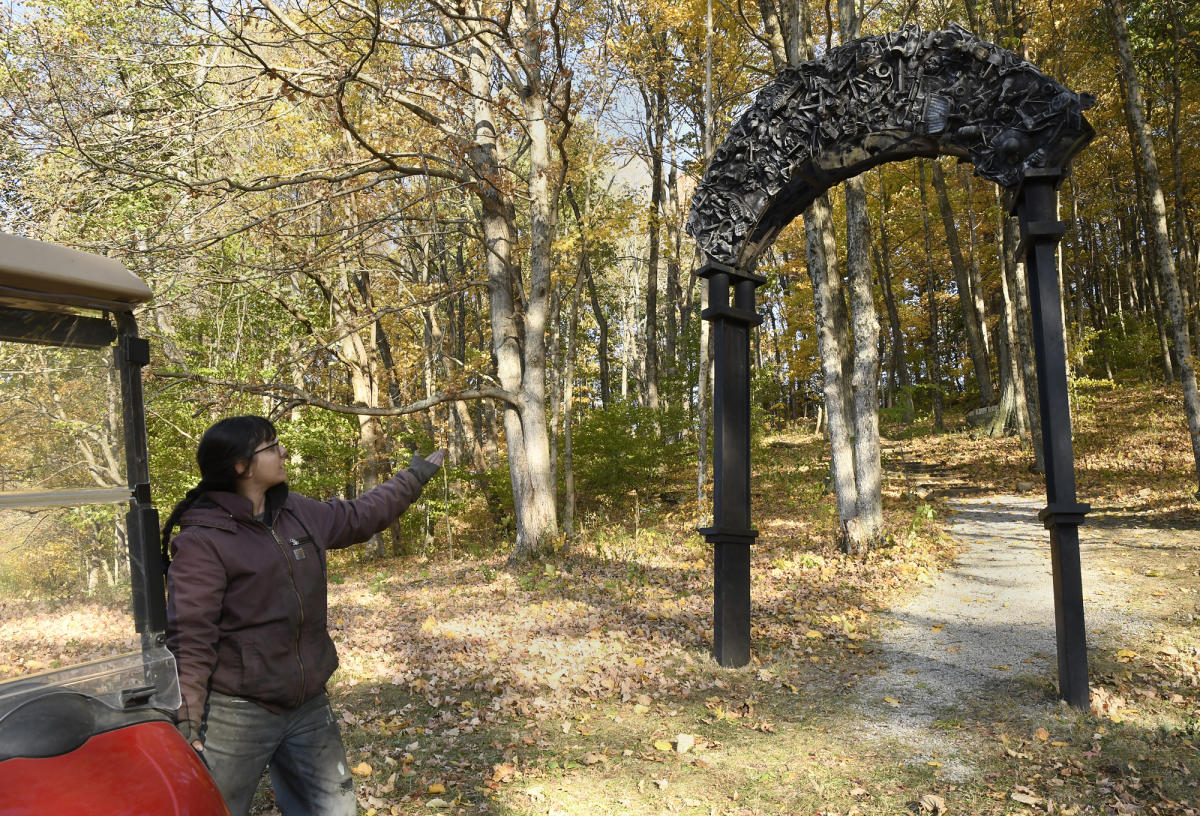 Wind into Owen Valley Winery
Finally, relax at Owen Valley Winery! You may find owner Anthony Leaderbrand pouring wine and smiling when you walk in the door. Three generations of Leaderbrands are involved in operating the winery.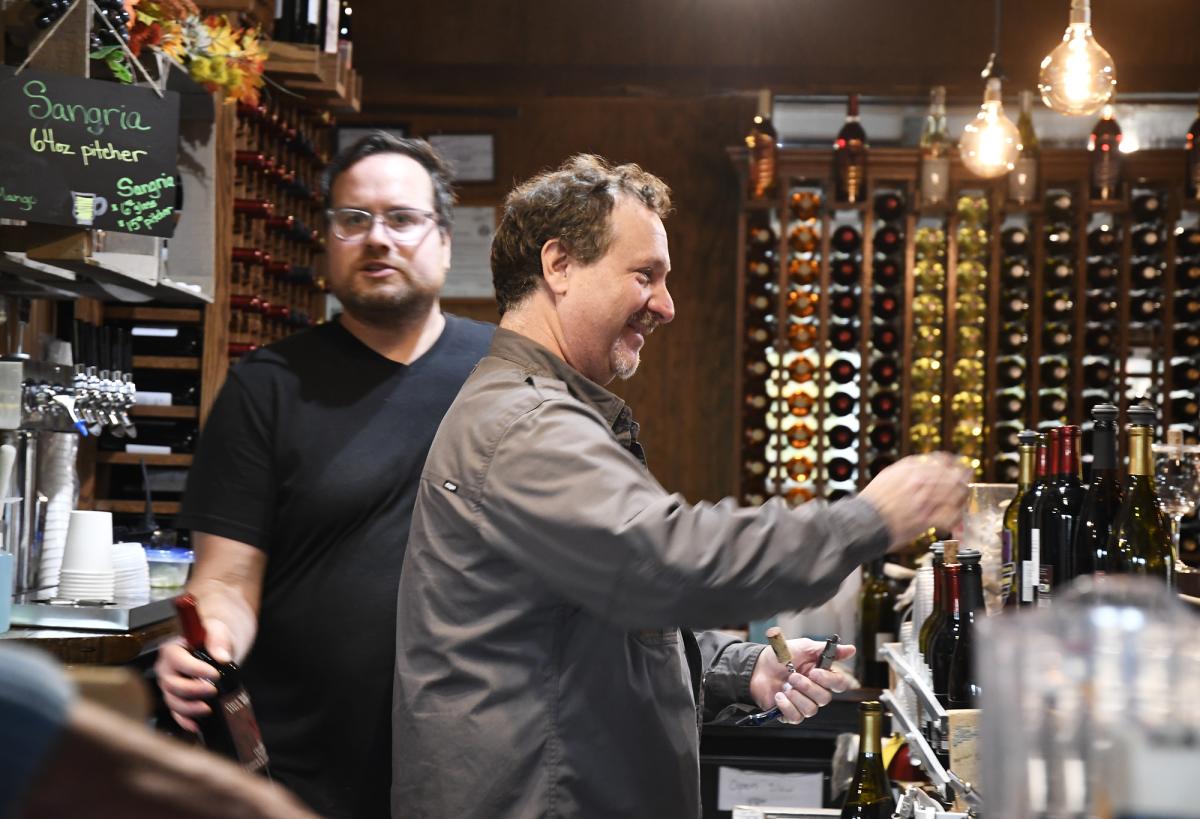 The vineyard is located in the ridges and valleys of southern Indiana, part of the Indiana Uplands Viticulture Area. Wines range from whites and reds to sweet, fruity and classic profiles. Flights are available. Sangrias and slushies are on tap.
Wines are produced on-site and paired with just the right shareable entrees and cheeses. Save room for rotating flavors of cheesecakes!
The winery, 13 miles north of Yoho General Store, is open year-round. Unwind with friends and enjoy this secluded gem, far from a cell phone signal.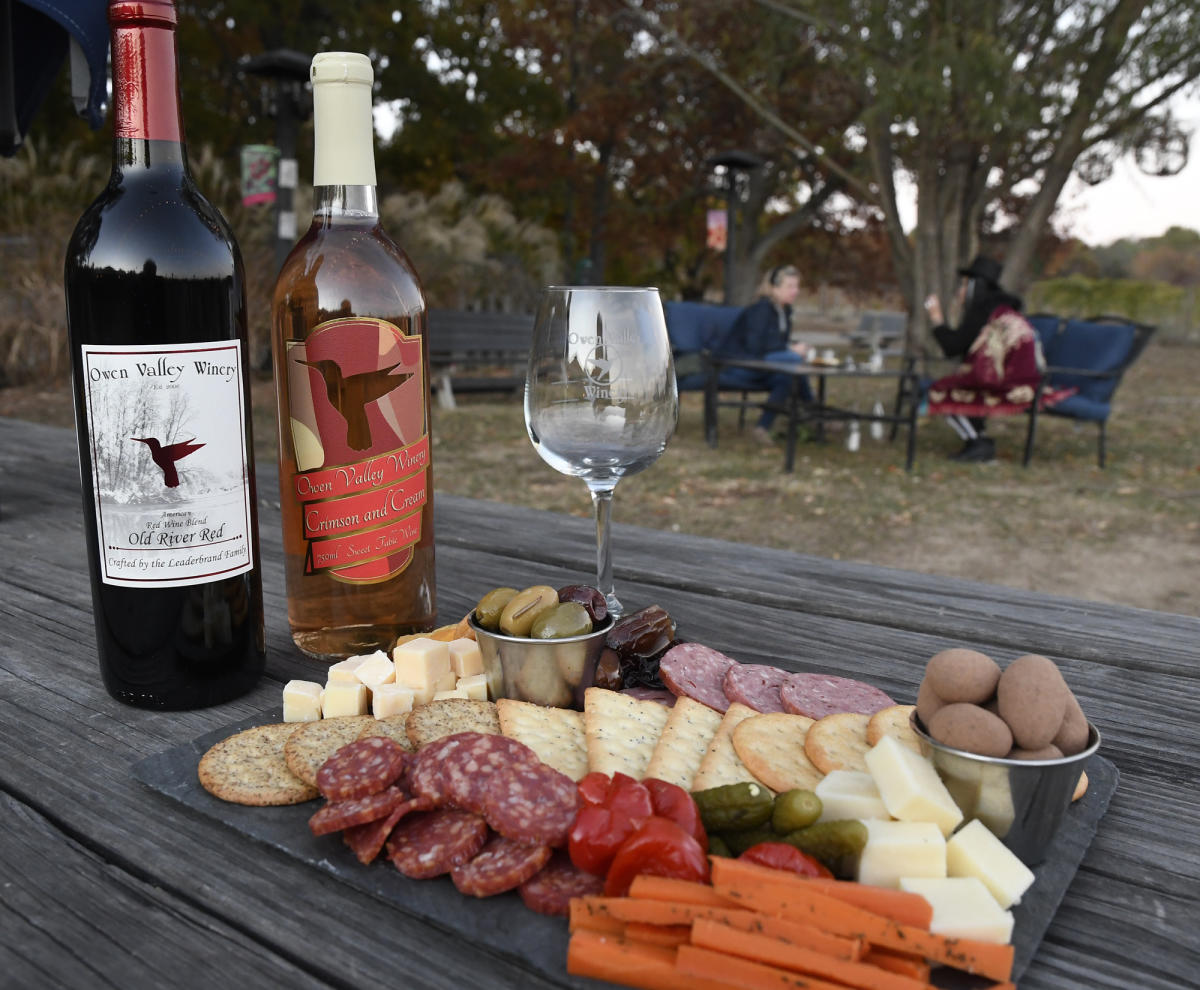 Greene and Owen Counties are rich with exciting things to do and explore. The Natural Resources Commission just approved a new 58-acre nature preserve in Greene County: Clemens Place on Clifty Creek Nature Preserve. The site features towering sandstone bluffs and a karst sink.
Southern Indiana may, indeed, be "the good part!" Meander into the relaxation and beauty of these exciting Indiana backroads.