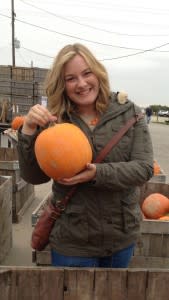 The leaves are changing and fall is finally here! Tis the season to embrace all things pumpkin flavored, eat caramel apples and win the best dressed for Halloween. Indianapolis has a ton of family-friendly stops for a great day of autumn fun. This past weekend I stopped at Tuttle Orchards in Greenfield, IN. This orchard is open all year and is a great place to go apple picking, take your chances in the corn maze and visit the pumpkin patch. They also have a grill open on weekends and sell a variety of their good from the Tuttle's Farm Store.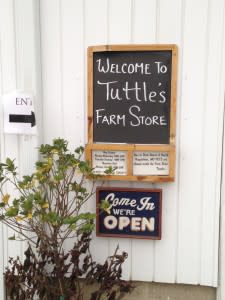 After picking up a cup of hot and steaming apple cider, I stopped over to the pumpkin patch and picked up one of my favorite fall treats, acorn squash. It is perfect for both Halloween decorating and cooking! Just cut the squash in half, sprinkle in a little butter and brown sugar, and bake for 40 minutes at 350 degrees. After trying one of Tuttle's famous apples, I'm excited to try some of their homegrown squash.
So, need some outdoor fun for any season? Make sure you stop by Tuttle Orchards and visit their website for updates on seasonal events!