What do garden gnomes, a bustling downtown market and a world-class art museum have in common?  They blend together for the perfect day in Indy. My kids and I have been to the "big city" on numerous occasions, but as my children are now in their teens we challenged ourselves to find new things to do during this visit to Indianapolis.
Together we came up with this fun getaway that includes the quirky Heidelberg Haus German Bakery, the downtown Indianapolis City Market and the ever impressive Indianapolis Museum of Art.
Heidelberg Haus German Bakery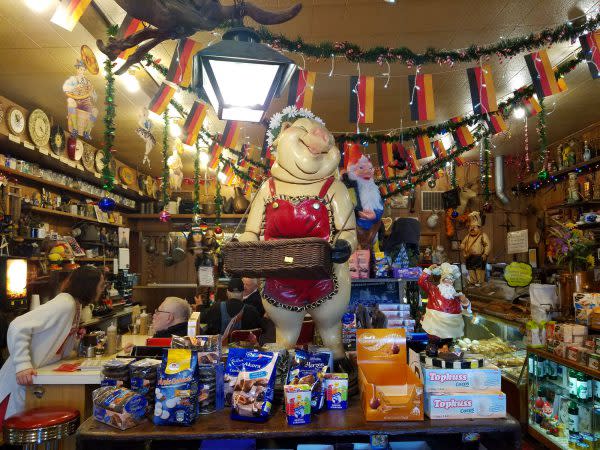 We found this German bakery on the Visit Indy website after reading its description we knew that we had to try it! It was our first stop of the day and, "Oh my!" the minute we opened the door we were hooked. The Heidelberg Haus is not your average bakery - not even close - but instead an overwhelming collection of "all things German." Picture a bakery/cafe immersed in the middle of a seriously quirky German gift shop and that would be my best description.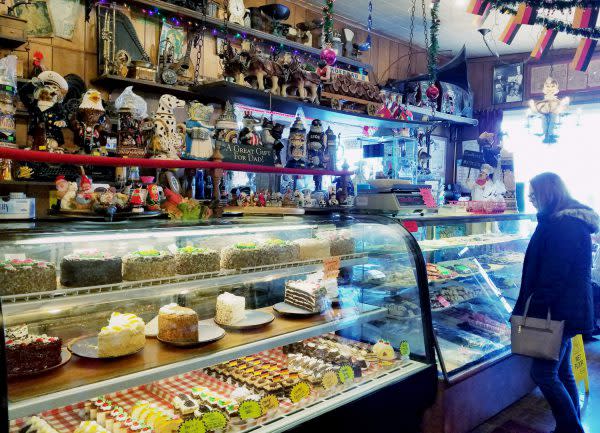 We started by ordering breakfast goodies like an apple strudel and a cinnamon swirl pastry and my son tried out the bavarian pretzel. All were solid choices as the bakery has been serving up German baked goods for almost 50 years. Grab a seat at the counter or take your items into one of the adjoining rooms. This casual eatery had a sense of hominess and the regulars are happy to tell you all about their love for the Heidelberg Haus.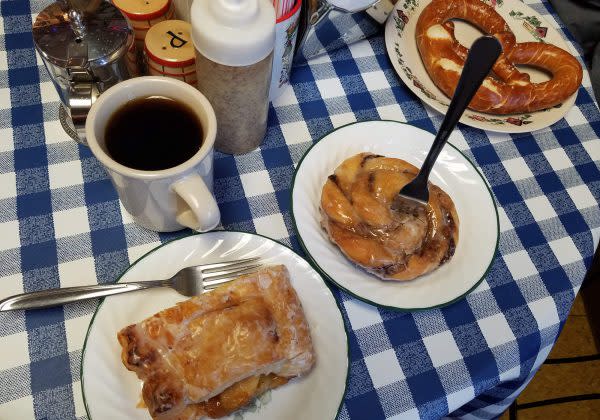 Don't sit for long because you are going to want to shop! There are cheerful garden gnomes to greet you at every turn. There's candy, t-shirts, antiques, flags, hats, aprons, beer steins, mustards and a huge array of imported German food items. Pick up some authentic German Knockwurst for dinner or cookies and cake for your party. If you need anything German, this should be your first and only stop.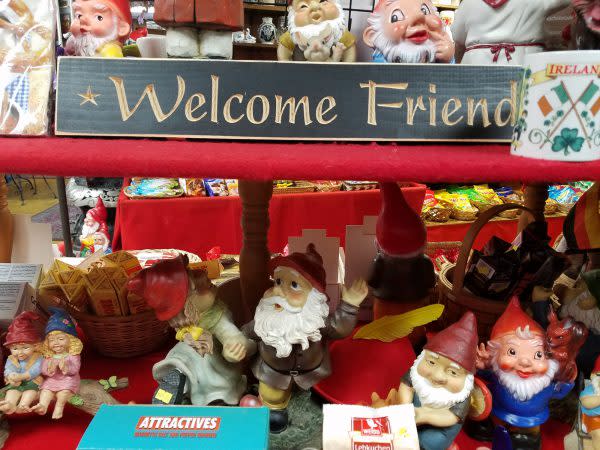 Indianapolis City Market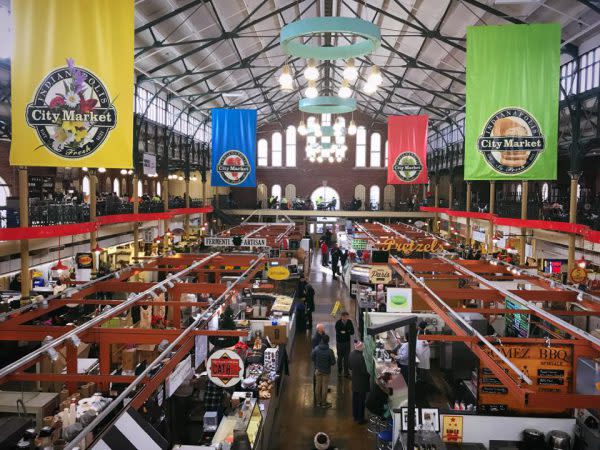 Another amazing stop to add to your next visit! People who work downtown Indy always mention the Indianapolis City Market as a great place to head for lunch but I had no idea how impressive it really is. If your family is like mine, it's always hard to pick a restaurant that pleases everyone's tastes. So heading to the City Market with over 25 vendors serving up a variety of cuisines felt like a great option for lunch. What we found was a gorgeous building featured on the National Register of Historic Places that first opened in 1886 and is filled with great food from Middle Eastern favorites, Greek food, French crepes, pasta, pizza, cookies and oh so many many more delicious selections!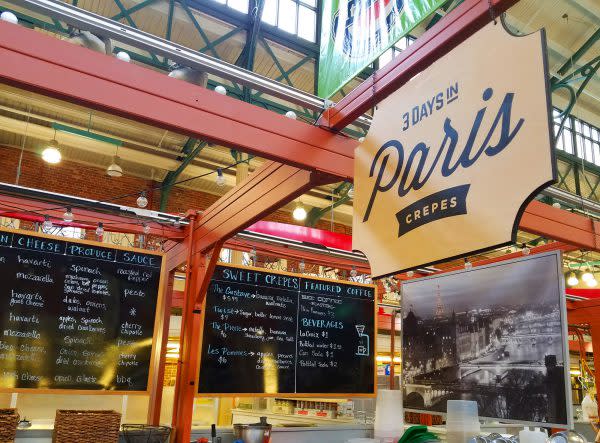 Even if you can't go for meal time you must stop in just to see the building. It's historic features are what make this experience so special. The market was designed to be one expansive and open room which adds a level of excitement to the bustling atmosphere. The upper level is adorned with antique touches that make you feel transported back in time. Not to mention that there's the Tomlinson Tap Room located on the second level with 16 rotating Indiana craft beers on tap in case you want to kick back and relax for a bit (21 and over only).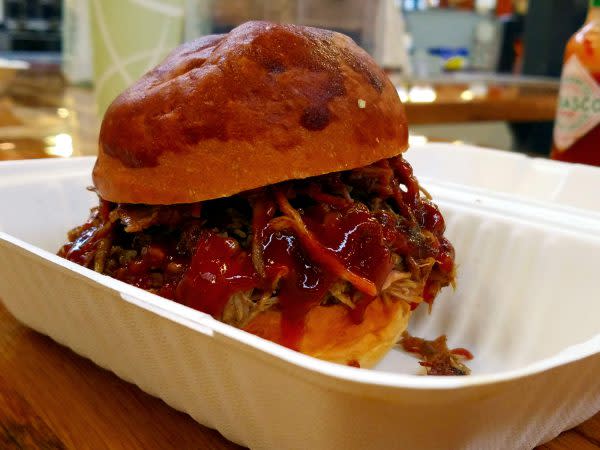 The room is filled with food vendors lined up one after another and is a foodie's dream. Your biggest challenge here is to make your final selection from the expansive food options. My kids both had pulled pork sandwiches piled high dripping with barbeque sauce while I settled on a vegetarian option of a veggie tamale with green sauce (absolutely fantastic). Sit upstairs for the best view and take it all in. The hours posted on the website are for the building, but not the individual vendors so stick to meal time if you want to make sure your favorites are open. They are closed on Sundays. 
Indianapolis Museum of Art (IMA) at Newfields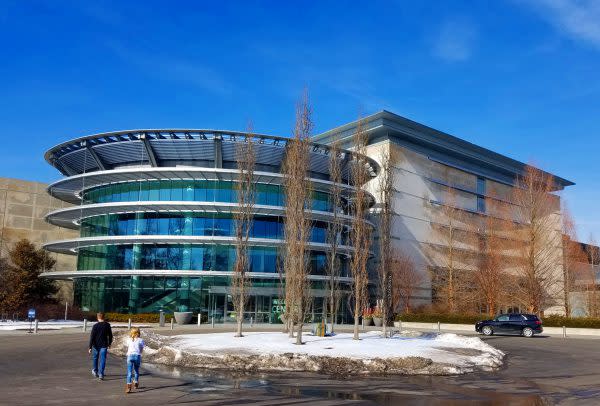 This was my first time visiting the Indianapolis Museum of Art since I was on a high school field trip. I'm a little disappointed that I waited so long to come back because what I discovered is a beautiful, modern world-class art facility filled with gallery upon gallery of gorgeous exhibits. The best part is that admission fees are very reasonable so it's a great place to bring the whole family. Plan to spend several hours here so that you have plenty of time to explore all of the galleries. I will preface this by saying that I'm no art expert, but the museum is well laid out and the art exceeded our expectations for the visit. In addition, the museum was busy that day but it didn't feel crowded so that we were able to enjoy the art at our own pace.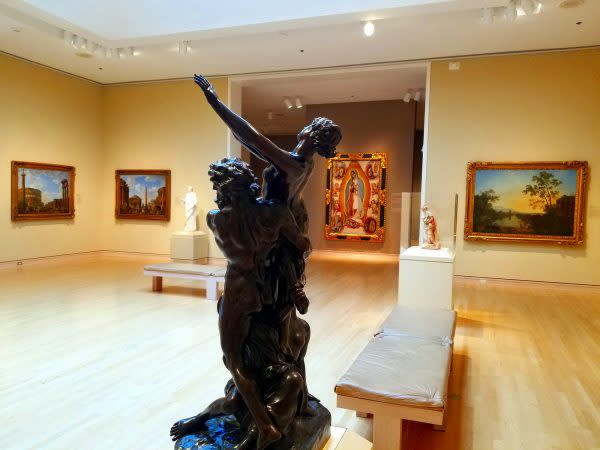 My teens and I took our time to explore all of the galleries that include works from Georgia O'Keefe, Rembrandt, Cezanne, Picasso and Lichtenstein. When you think of an art museum, you might think it's not for smaller children. On the contrary, one of the things that we enjoyed about the museum is that it is family-friendly. Many of the exhibit spaces had areas for children to explore their creative side and we saw many smaller ones throughout.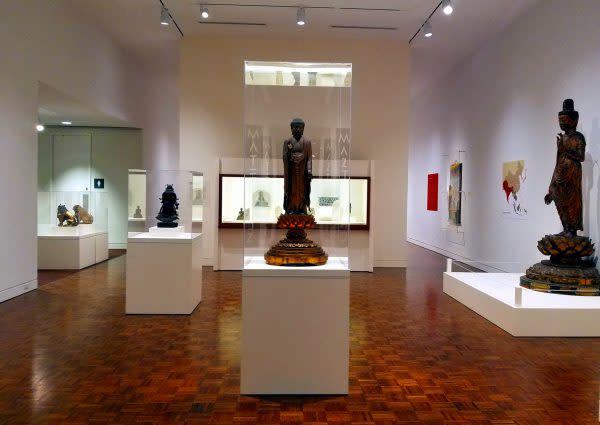 The museum is part of the Newfields campus that also includes the Lilly House, Miller House and Gardens, Fairbanks Park, The Garden and a seasonal Beer Garden. Due to the weather we had to stay indoors which was plenty for one day but we will be returning soon to explore the many outdoor attractions as well. 
Once we finished up our day of unique Indianapolis touring, we ended the day with some serious shopping and dinner. We headed to the Fashion Mall at Keystone area where we found plenty of options in all price ranges. For a list of shops and dinner selections, check with Visit Indy. They are a great resource for planning your trip and finding new adventures for future visits.