It had been awhile since I spent a day in Columbus and Spring Break gave us the opportunity to do just that a few weeks ago. We spent a full day there and didn't even hit it all!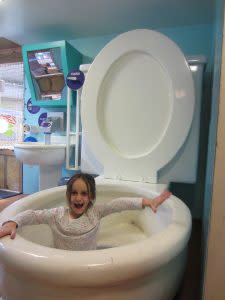 kidscommons - This museum is a huge hit with my 8-year-old daughter, and it has been for the last several years! She has been asking to go back for a LONG time now to the "Potty Museum" as she calls it. It is kind of obvious why after visiting.
This time she informed me it should now be called the "Bubble Museum" because this is her new favorite exhibit!
The trick we found this time ... we visited in the morning while it was pretty crowded. Left to have lunch, came back, left to have an ice cream and came back once more for the last 45 minutes it was open. Each time we got to hit different exhibits depending on what was or was not crowded. It was her idea and it was genius!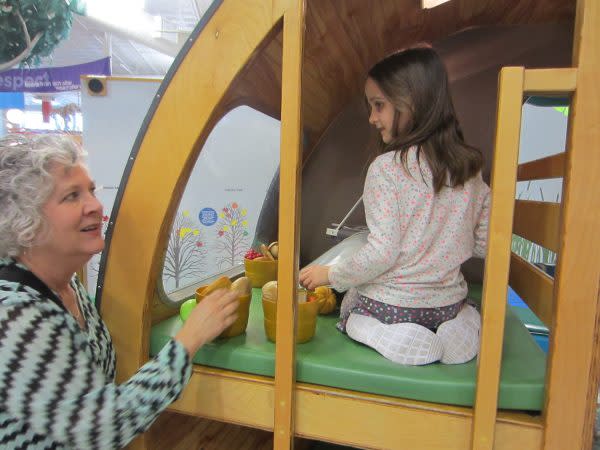 My favorite part was the craft area ... tons of paper, markers, crayons, scraps and you could make your own art!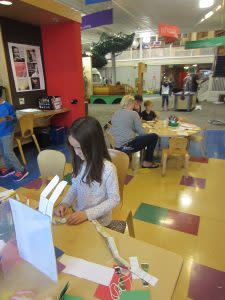 \
As I mentioned, we left to have lunch at a unique dining destination - the Columbus Regional Airport! Hangar 5 gives you the opportunity to enjoy great food while watching airplanes take off!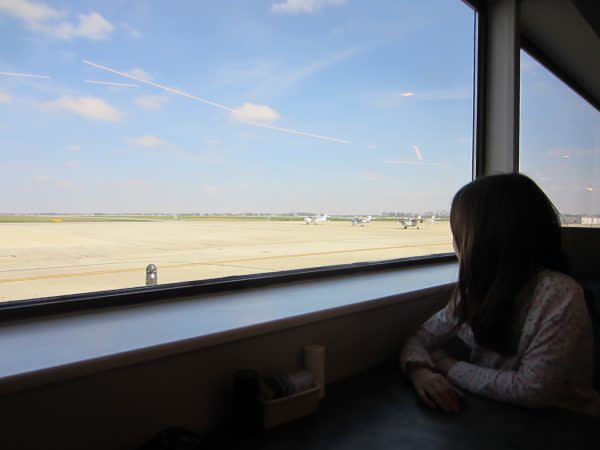 While this was fascinating and fun for all of us, the food was darn good too! I am a lover of tenderloins and this one hit the mark!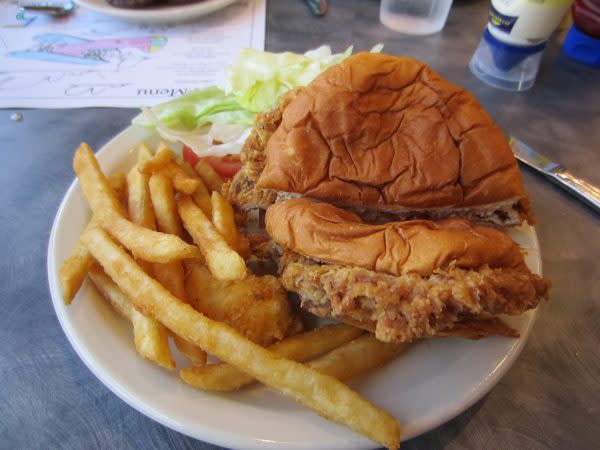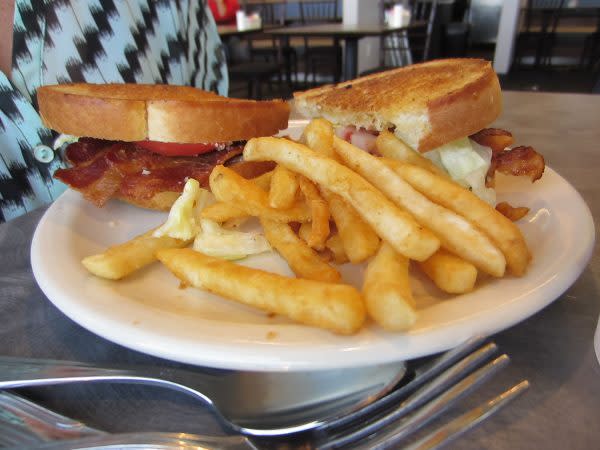 After lunch we hit kidscommons (again), then we walked across the street to the famous Commons. This FREE, indoor playground gave us a chance to chat while my daughter got more energy out!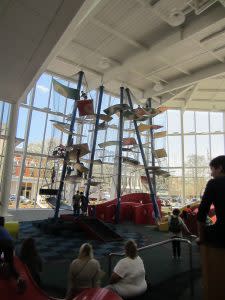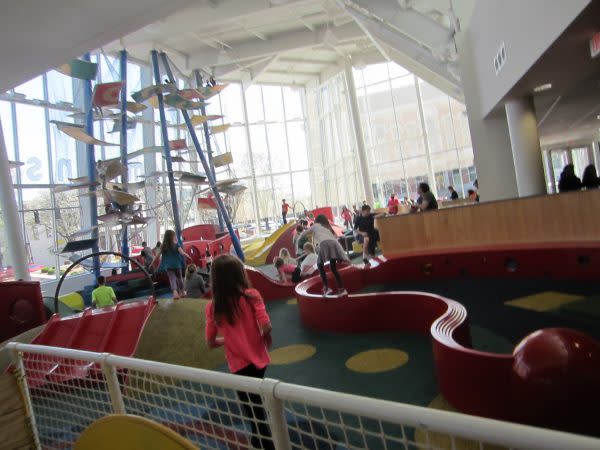 If you've been to Columbus, a visit downtown is not complete until you stop at Zaharakos. This old time ice cream parlor is like stepping back in time.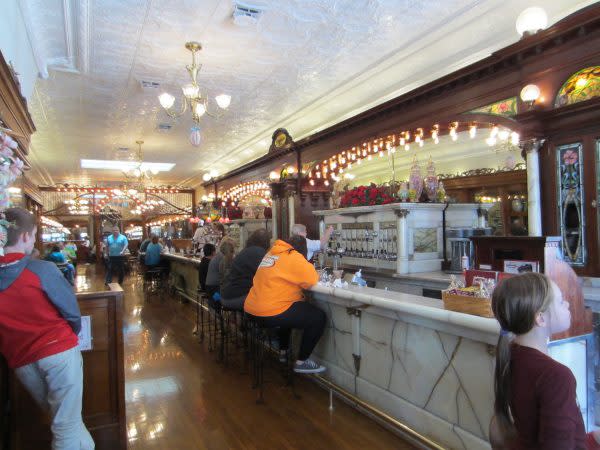 And I'd recommend the chocolate malt shake!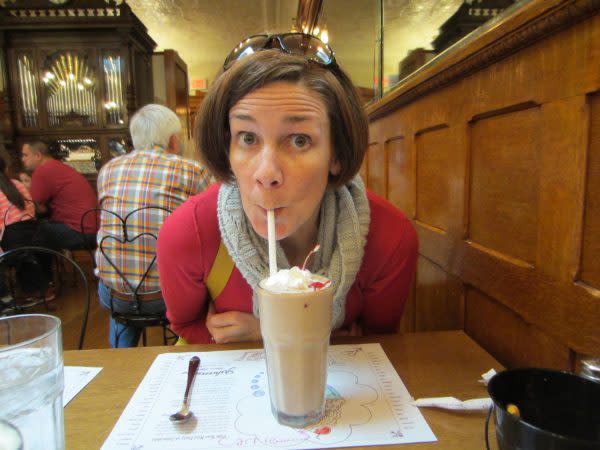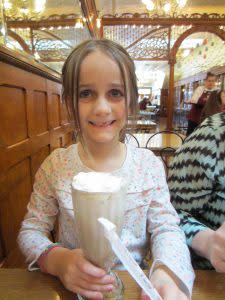 I am reminded with each visit to Columbus that I need to go more often. We didn't get to take an architectural tour, visit the outlets or enjoy the farmers market (that opens in May) ... so, I'll guess I'll be heading back soon.
For more information on all there is to do in Columbus, be sure to visit their website.