Embarking on a road trip with your family is an adventure filled with excitement, laughter, and memorable moments. Use this helpful guide to plan your must see stops along I-69, I-70, and I-65. No matter the route or destination, Indiana's treasure trove of museums, scenic parks, quirky attractions and delicious eateries make the journey just as fun as your destination. 
If You're Traveling via I-69 
Here's Where To Eat:
Ivanhoe's- Upland, Northeast of Indianapolis  
Ivanhoe's casual atmosphere will help you to relax and enjoy a meal with friends or family. Their menu offers sandwiches, meal-size salads, and our famous chicken salad. Treat yourself to dessert – you'll have a difficult time making a selection from the menu of over 100 milkshakes and 100 sundaes! Fresh Strawberry Shortcake in season is always a favorite. Bring your appetite and your sweet tooth.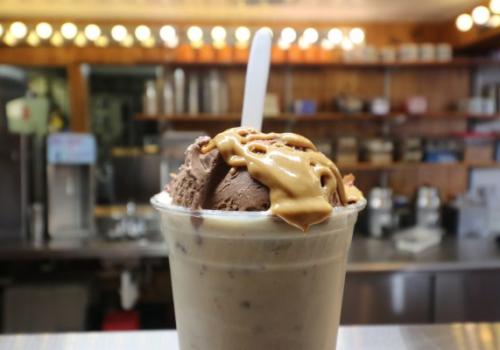 Cammack Station- Muncie, Northeast of Indianapolis  
Cammack Station is a place where friends gather, people smile, and the nostalgic presence is a welcome break from today's chain restaurants. The historic building was built in 1931 and was formerly the home to multiple groceries and fueling stations. At Cammack Station, you can enjoy eating inside surrounded by historic memorabilia and oldies music. If the weather is nice, you might choose to enjoy your treat on their peaceful brick patio. Either way, this restaurant is confident you'll enjoy their old-fashioned sandwiches, one of a kind burgers, homemade salads, creamy ice cream, and the famous milkshakes and sundaes. Enjoy it fresh because their food is made to order!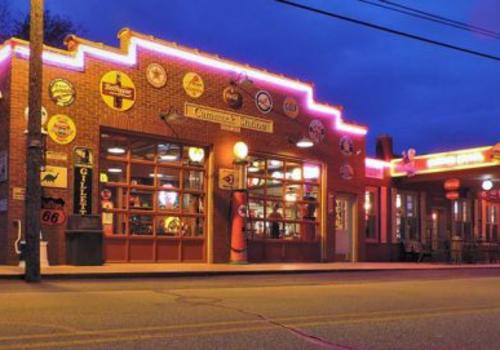 The Lemon Drop - Anderson, Northeast of Indianapolis  
You won't miss this cute bright yellow restaurant from the side of the road. Stop by the Lemon Drop and try their breaded tenderloins and onion rings. The Lemon Drop Drive-In offers a unique retro feel which will greatly add to your road trip experience. This vintage eatery also uniquely features lemon flavored sweets such as lemon ice cream and complimentary lemon drops.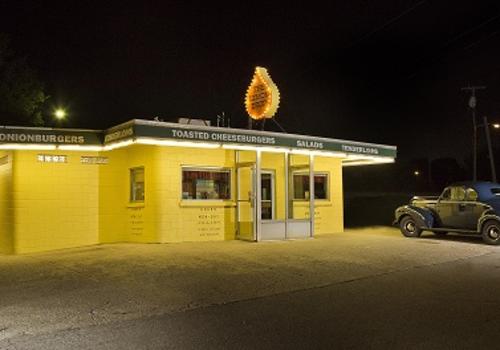 Foxgardin Kitchen & Ale – Fortville, Northeast of Indianapolis
Foxgardin Kitchen & Ale prides themselves on sharing quality elevated comfort food that will keep you coming back for more. Their number one priority is to create an environment for people to meet, share, and enjoy each other's company. Named one of the 25 Best Restaurants of 2016 by Indianapolis Monthly, Foxgardin offers upscale pub fare, a wide variety of local beers and wines, house cocktails and often live music make FoxGardin a must-stop for the adult Fortville visitor.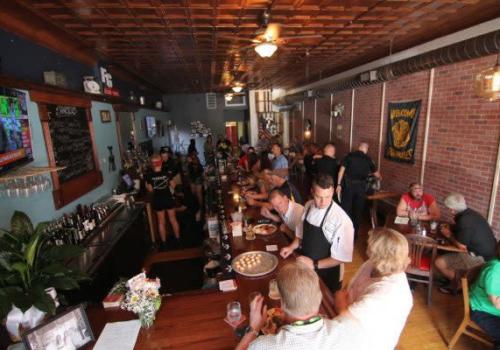 Martinsville Candy Kitchen – Martinsville, Southwest of Indianapolis  
The Martinsville Candy Kitchen is kicking off a year-long celebration that will culminate in their 100th anniversary in business – a whole century spent on Main Street in downtown Martinsville! The candy shop is a favorite among locals and visitors alike, serving up hand-pulled candy canes, chocolates, and other sweet treats. Best known as a holiday season destination, the store is also a popular summer hang-out. The Candy Kitchen serves up several flavors of hand-dipped ice cream, plus old-fashioned cherry and vanilla cokes!]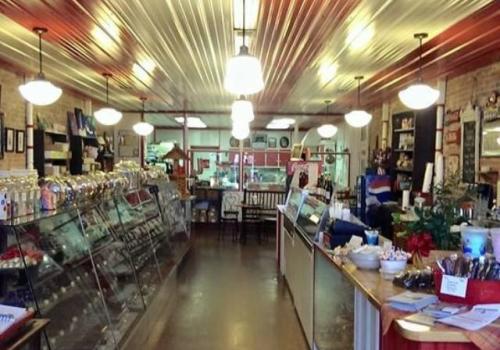 Here's What To Do: 
Science Central - Fort Wayne, Northwest of Indianapolis  
Science Central is an exciting mix of inspiring and fun, hands-on learning, and engaging fun! Each year through attendance, programming, and outreach, the center impacts over 140,000 individuals and has served over 2.6 million people since opening! Accessible parking is available directly in front of the building.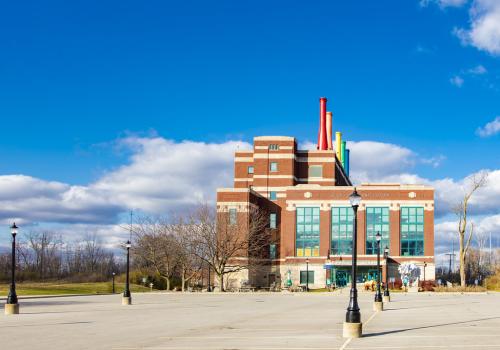 Indianapolis Children's Museum- Indianapolis  
The Children's Museum of Indianapolis wows guests of all ages with five floors and nearly half a million square feet of hands-on permanent displays and traveling exhibits. Popular zones include the Dinosphere, Take Me There®: Greece, The Power of Children: Making a Difference, Beyond Spaceship Earth and Dale Chihuly's Fireworks of Glass.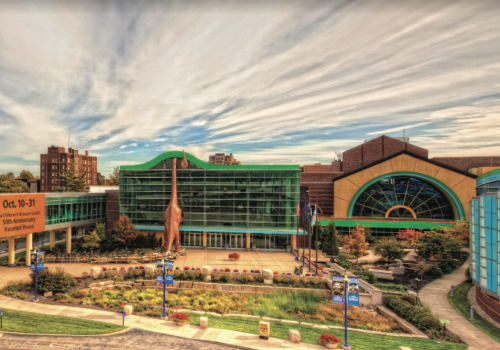 WonderLab Science Museum - Bloomington, Southwest of Indianapolis 
Want a place to create family memories on your list of places to stop on I-69 in Indiana? In downtown Bloomington, Wonderlab Science Museum keeps kiddos busy in interactive areas that focus mainly on science, health, and technology. The new SandScapes augmented reality sandbox captures imaginations, along with a bubble station, lots of building blocks, and a selection of live amphibians, insects, and reptiles on the second floor. At Wonderlab, you can create a day full of memories with your family!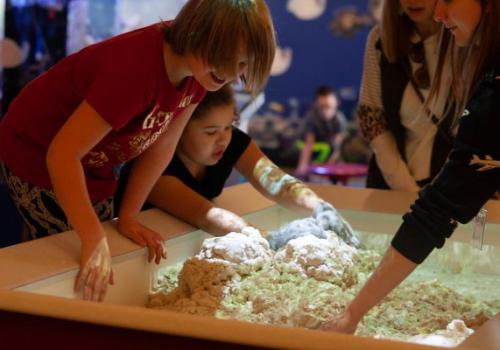 McCormick's Creek State Park – Bloomington, Southwest of Indianapolis 
McCormick's Creek State Park is Indiana's oldest state park. Here you can explore the spectacular limestone canyon and scenic waterfalls. This beautiful location also has trails that feature diverse forest trees, spicebush, native wildflowers, and Wolf Cave Nature Preserve. You can stay overnight at a campsite, a cabin, or the relaxing Canyon Inn, where you can watch birds through the enormous windows in the dining room.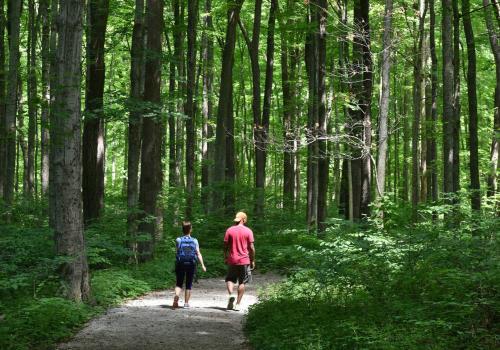 Mesker Park Zoo – Evansville, Southwest of Indianapolis 
Situated on 45-acres of rolling hills on Evansville's northwest side, Mesker Park Zoo & Botanic Garden is home to hundreds of animals from around the globe. Their mission is to foster the preservation of the Earth's diverse species and living systems through an active role in education and conservation in their regional and professional community. Mesker Park Zoo forges connections between people and their natural world by providing quality experiences that promote understanding and celebrate the rich tapestry of life.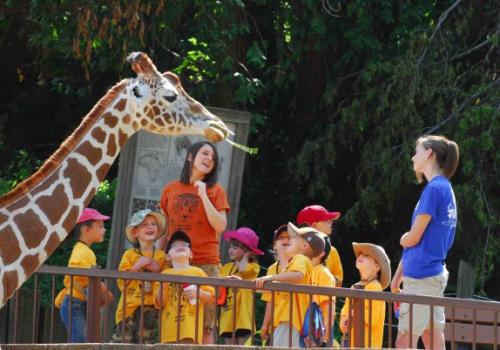 If You're Traveling via I-70 
Here's Where To Eat
Fifi's Lunchbox - Terre Haute, Southeast of Indianapolis 
Terre Haute is also where you can try the famous Donut Burger at Fifi's! All their food is made with fresh, local ingredients from the Farmers' Market!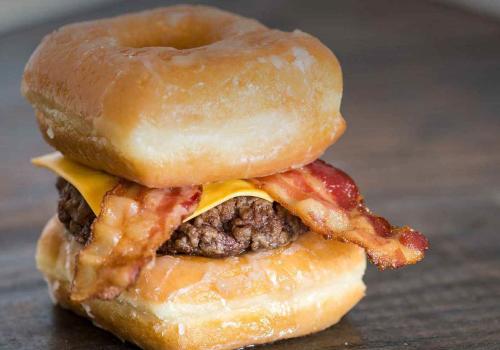 Oasis Diner - Plainfield, East of Indianapolis 
In downtown Plainfield, you'll find the Oasis Diner filled with retro decor. Your classic, vintage roadside diner, they serve American comfort food and homemade desserts and sodas!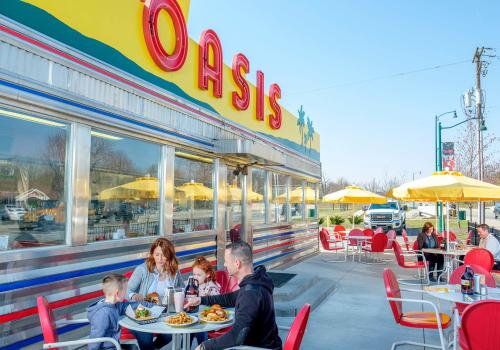 Here's What To Do:
Terre Haute Children's Museum- Terre Haute, Soutwest of Indianapolis 
The Terre Haute Children's Museum maintains three floors of fun including a two-story indoor tree house, Water Works, kinetic balls, a Dino Dig, a ropes challenge course and a dedicated play zone just for toddlers. Special events and monthly programming up the ante for good times.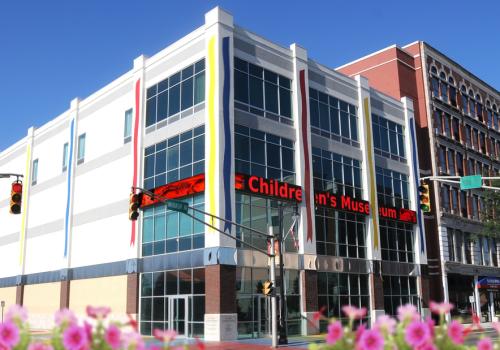 Indianapolis Indians Victory Field - Indianapolis 
Baseball fans, visit one of the best minor league ballparks in America! The Indianapolis Indians are the triple-A club affiliate of the Pittsburgh Pirates and call Victory Field their home. The Indians play at Victory Field from April through September, but the downtown stadium hosts events year-round!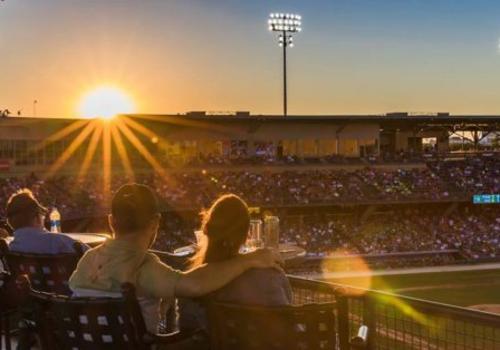 Indiana Basketball Hall of Fame - Newcastle, West of Indianapolis  
Located in New Castle, the Indiana Basketball Hall of Fame is a must-see for any Hoosier. The Hall of Fame's enshrinees include Larry Bird, Oscar Robertson, and many more.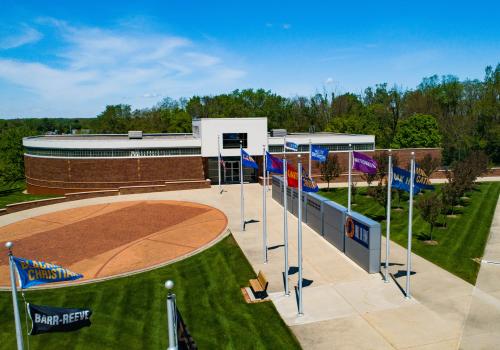 Wilbur Wright Museum - Hagerstown, West of Indianapolis  
You may be taking a road trip, but on I-70, you can learn about the birth of another method of transportation; flight! The birthplace of Wilbur Wright, the Hoosier city of Hagerstown, is home to the Wilbur Wright Museum, where you can explore the history of the father of aviation. Along with his five-acre childhood home, the museum includes a full-size replica of the 1903 Wilbur Flyer. Make sure to visit the gift shop for souvenirs!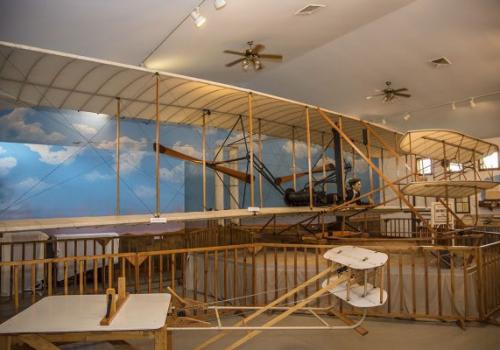 Thistlethwaite Falls in Richmond – Richmond, West of Indianapolis  
Thistlethwaite Falls was rated one of the top waterfalls in Indiana! A short hike, this section of the Whitewater River is a beautiful stop on the road.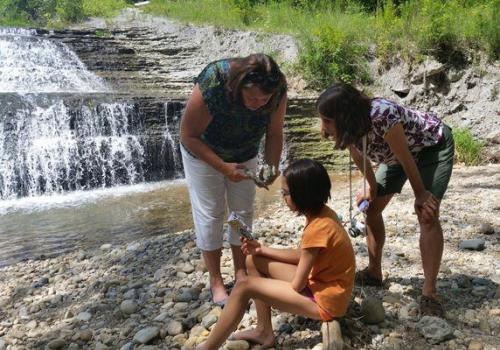 If You're Traveling via I-65 
Here's Where To Eat:
Albanese Confectionery – Merrillville, North of Indianapolis 
Who doesn't love candy? Whether you're traveling with kids or without them, stop by Albanese Confectionery for some Midwest-made, World's Best Gummies and Chocolates.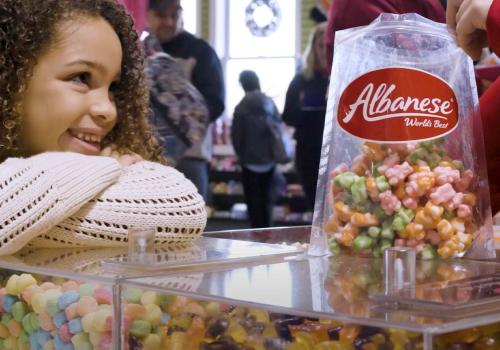 Triple XXX Family Restaurant – Lafayette, North of Indianapolis 
Grab a bite to eat at Triple XXX Family Restaurant! Open since 1929, Triple XXX serves burgers, root beer & other soda-fountain treats, plus breakfast all day.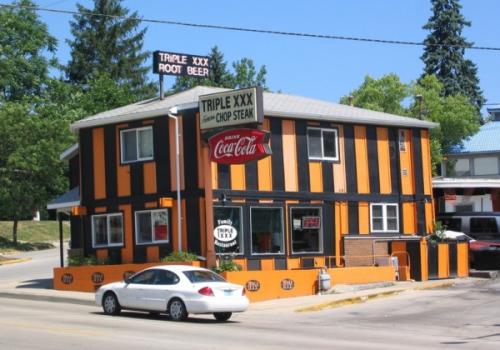 Schimpff's Confectionery – Jeffersonville, South of Indianapolis 
One of the oldest, continuously operated, family-owned candy businesses in the country, your sweet tooth will love Schimpff's Confectionery! The Candy Museum is located in downtown Jeffersonville, Indiana where you can learn about the history and process of candy making, packaging and advertising. 
Here's What To Do:
Indiana Dunes National Park – Porter, North of Indianapolis 
Right off the bat you'll find Indiana's first and only national park! Along the coast of the fifth largest freshwater lake in the world, the Dunes are also Indiana's most ecologically diverse area!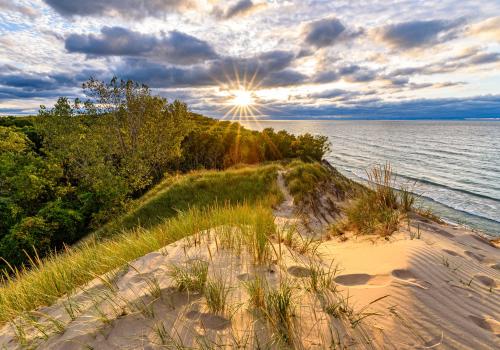 Mascot Hall of Fame – Whiting, North of Indianapolis 
Visit the one-of-a-kind children's museum in Whiting, Indiana! Honoring the Hall of Fame inductees, they strive to educate and inspire creativity outside of the classroom. Currently open only on Saturdays.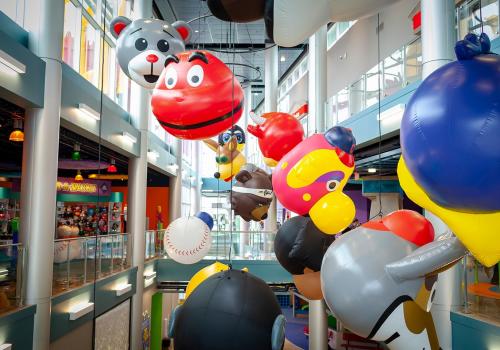 Wolf Park – Greater Lafayette, North of Indianapolis 
Located in Greater Lafayette, the Wolf Park is an education, conservation and research facility. Take a tour and see the grey wolves, red foxes, grey foxes, and bison that call Wolf Park home.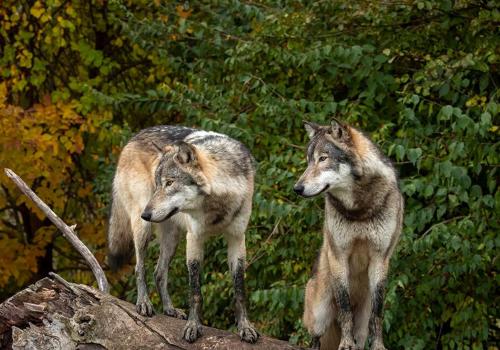 Eagle Creek Park – Indianapolis 
Explore the largest park in Indianapolis! With 3,900 acres of woods, meadows and ponds and 1,300 acres of reservoir, you can hike, fish, golf and even zip-line, to name just a few fun activities to enjoy at the park.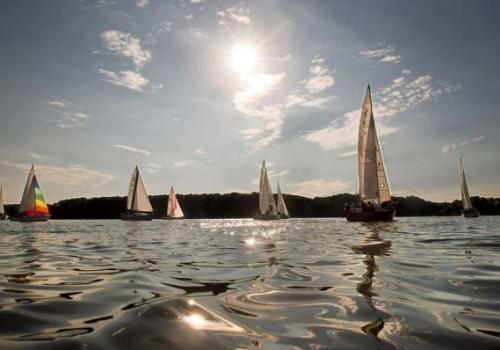 Kid's Commons- Columbus, South of Indianapolis 
How often do you get to "flush" yourself down a giant toilet slide? Part of the ExploraHouse feature, the most popular attraction at Kidscommons in Columbus is sure to elicit giggles. There's also a City by Design play area in keeping with the city's architectural heritage.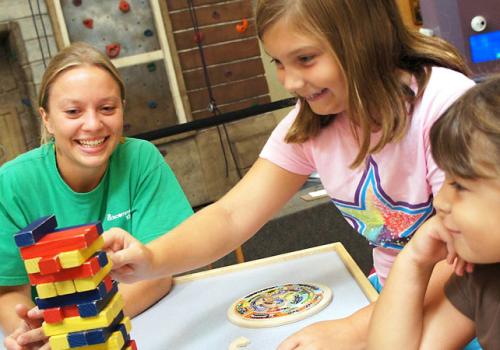 Huber's Orchard, Winery & Distillery – Borden, South of Indianapolis  
As Indiana's largest wine-grape producer, Huber Orchard and Winery produces nearly 400,000 pounds of 18 different varieties of grapes every year! Stop by to taste wines, pick your own fruits & vegetables from the fields of the largest farm in Southern Indiana or enjoy lunch at the Starlight Cafe.