I've been to Madison County several times. I've been to Pendleton and it's one of the small towns I love in Indiana. Falls Park provided hours of entertainment for my little one. From splashing around to enjoying the playing, you could spend an entire day there. But what I love about Pendleton is the downtown, lined with local stores and restaurants. It just has that small hometown feel.

Falls Park in Pendleton
I've been to Alexandria and I painted the World's Largest Ball of Paint. In a shelter built exclusively for the ball the paint, I added a layer to the growing mass, which hung by a large chain from the ceiling. The enormous ball actually started as a baseball. And now, almost 40 years later, people from all over the world head to this rural part of Indiana to see and paint it. You can too. Just call and make an appointment, it's free. The owners do accept donations to cover the cost of supplies.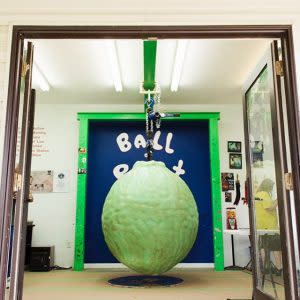 World's Largest Ball of Paint in Alexandria
I've been to Anderson. I've seen the Indianapolis Colts in action during summer camp at Anderson University. I've lost and won a few bucks at Hoosier Park. I've even seen a race at Anderson Speedway.
But I wanted to know a little more about Madison County. The first stop was Mounds State Park in Anderson, just beyond the city limits. I could see that the small park had a lot to offer. The site of Native American burial mounds, there are plenty of trails, camp sites and an outdoor pool. Even though the leaves were falling off the trees, you could still see the beauty of the area.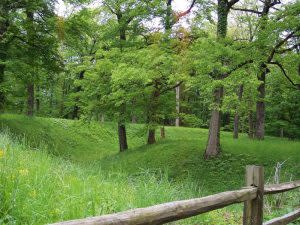 Mounds State Park in Anderson
The next stop on my tour was the Paramount Theatre and Ballroom. Located in downtown Anderson, it looked small from the outside, but once inside, it was elegant. It had the feel of an old theatre, which it is, but it's been refurbished over the years. The ceiling was lit up like the night sky. From the balcony, it was a breath-taking view. And learning that Smokey Robinson, the Oak Ridge Boys and other famous people performed there made it an even more special place to see.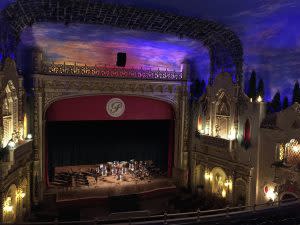 Paramount Theatre in Anderson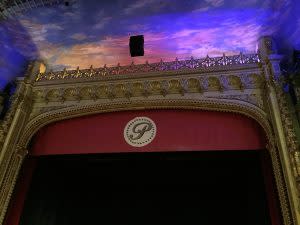 Paramount Theatre in Anderson
Next it was off to Alexandria, home of the Gaither Family. I had heard of them, but didn't really know their story. The family is well-known for their Gospel songs and the accolades in their museum prove it. A peek inside their two recording studios, you'd thought you were in a big city studio. You do have to schedule a tour to see them, though. Inside their shop was an array of gifts, a "made in Indiana" room and the café. It was a quaint area with hearty comfort food, as the soulful sounds of the Gaither's filled the room.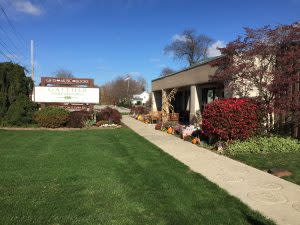 Gaither Studio and Museum in Alexandria
Back in Anderson and not far off of I-69, Goods Candy Shop. It was a place sure to satisfy any sweet tooth. When you walk through the door, to the right, cases and cases of homemade chocolate, fudge and popcorn. The neatest thing was the gift boxes, chocolates made for any occasion: a baby shower, a holiday gift or just because. To the left of the store was a homemade ice cream shop. You can sit there and sample a cone for yourself or you can buy a carton, hand-made specialty cones or take an ice cream cake to go.  The perfect place to end your trip to Madison County.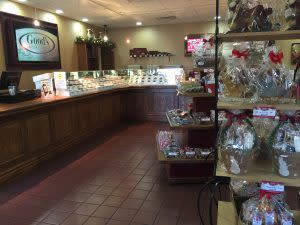 Good's Candy Shop in Anderson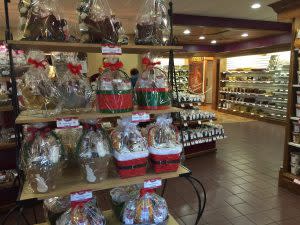 Good's Candy Shop in Anderson