The best thing about being new to Johnson County, or "Indy South," is that I get to take a journey and discover all the great places to eat and all the fun things to do. With the 2017 travel season kicking off on Memorial Day weekend, I thought I'd share some of what I've found on my journey.
First of all, I should mention that Johnson County is the place people travel to for awesome aquatic centers and golf.
But I've been too busy getting to know the restaurant scene to play much. Two of my first meals were pizza, at Jockamo Upper Crust Pizza in Greenwood (I got the Jockamo Special because, well, it was named the Jockamo Special). Delicious! I also enjoyed a veggie pizza at Franklin's historical The Willard and it was also great!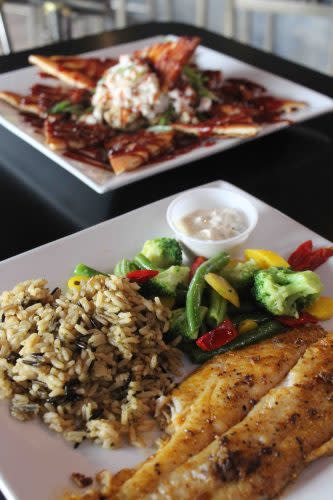 A great meal at Main Street Grille in Greenwood
My new pal in town took me to his hangout, Main Street Grille in Greenwood, where he got the pulled pork with Jamaican coleslaw – which looked great. Since I'd had a lot of pizza recently, I didn't try their famous wood-fired pizza, but opted for the grilled whitefish (cajun style). Good stuff!
I figured I should probably round out my first few weeks of journeying Johnson County by trying the sushi at Yokohama in Greenwood, where I got soup, salad and a delicious plate of sushi for the lunch special price of about $15. Here it is. Hope these food shots are making you hungry.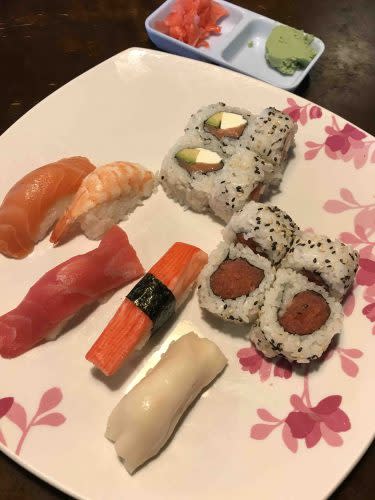 The sushi is fresh and tasty at Yokohama in Greenwood.
I'll talk more about attractions, craft brew, events and more in the upcoming blog posts, but I'll mention that if you want to stay in Johnson County and get the inside scoop from an expert, stay at the Ashley-Drake Historic Inn in Franklin, where innkeeper Kim Smith knows everything and everyone.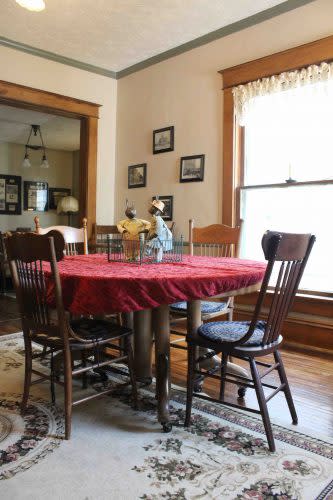 The Ashley-Drake Historic Inn in Franklin
So, are you ready to enjoy the journey? Check out Journey Johnson County to plan your trip.