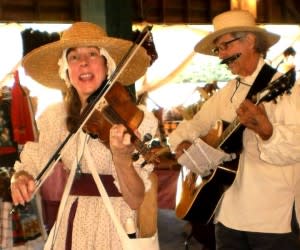 Fall is my favorite season, mainly because one of my favorite events of the year takes place – Forks of the Wabash Pioneer Festival.
This annual festival, held at Hier's Park (547 S. Briant Street) in Huntington, began in 1976. Sadly, I only discovered it a few years ago. It is now on my must-do fall activity list!
I like this festival because it has something for everyone. Folk musicians play traditional songs older folks may recognize. While folk music is not usually my favorite type, musicians at the Pioneer Festival have such stage presence and talent they make their performances engaging and fun. It's hard not to share their enthusiasm by toe-tapping and clapping your hands!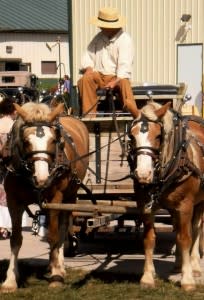 I confess, in addition to the fun of being at historical events, I like them because of the educational value they offer. I especially like that Forks of the Wabash Pioneer Festival offers more than just looking and listening at old items.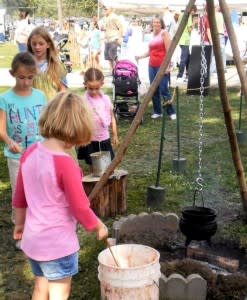 Attendees can experience what it was like to ride in a horse-drawn wagon and make candles. Cool!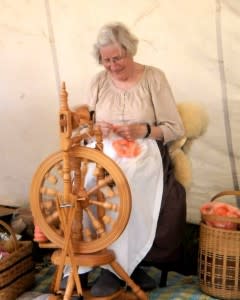 However, my willingness to try something new stops at the spinners. These men and women who ably spin colorful wool thread on old-fashioned spinning wheels are impressive. I'm sure my results would be a twisted mess!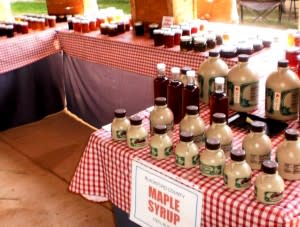 Other artisans offer an array of unique homemade souvenirs and foodstuffs. Last year I purchased a wooden slingshot and jewelry as Christmas presents for my family. They loved them!
This year the festival has a special event – Champion Hill Toppers Vintage Base Ball. From the way it is described at the event website, it will be an actual baseball game with players dressed in outfits like those worn by players from decades ago. I can't wait to pick a team to cheer for!
There is much more to the Forks of the Wabash Pioneer Festival. I'm willing to bet this event in northern Indiana will add to your enjoyment of Indiana's fall festivities.
Hours for Forks of the Wabash Pioneer Festival:
Saturday, September 26, 10:00 a.m. – 6:00 p.m.
Sunday, September 27, 10:00 a.m. – 5:00 p.m.
An old-time church service will be held on Sunday, 9:00 a.m.
Admission: $3 for adults; $1 for children 5 years and older; children younger than age five are free. Tickets are sold at entrance gates. Free parking is available adjacent to festival grounds. For more information about activities in Huntington, click here