Have you heard of Indy's Cultural Districts? If not, then you really need to familiarize yourself. There are six districts in the city that offer a unique atmosphere for food, entertainment and more.
A few weekends ago we spent the afternoon in Fountain Square (and it is quickly becoming one of my favorite places in town!). We were meeting my in-laws for lunch and an activity - duckpin bowling. We scoured their website for the perfect place to eat ... not an easy task with all the area has to offer and ended up at B's Po Boy based on a recommendation from a neighbor.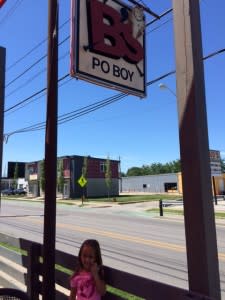 I wish I could insert a picture of our wonderful food. Oops ... forgot to take it. But, suffice it to say it as delicious. My husband got the biscuits and gray. While on the spicy side it was delicious. My in-laws and I each ordered a full sandwich and decided to sample each others. We went with fried shrimp, chipped beef and andouille sausage. Scrumptious.
Then off to duckpin bowling a few blocks down. The Fountain Square Theater Building is home to restaurants, duckpin bowling and event space. A cool rehabbed apartment space, it is unique and certainly doesn't lack character. And it is just plain fun!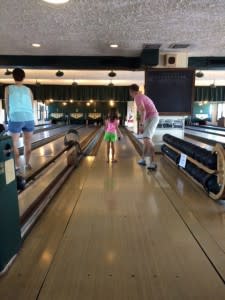 After all that bowling, we needed to cool off with some dessert - Cultured Swirl it was. Again a short walk and they offered a fun atmosphere complete with swings and a back patio!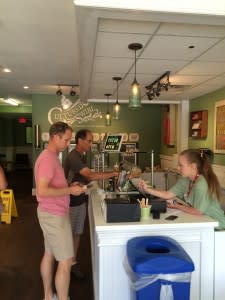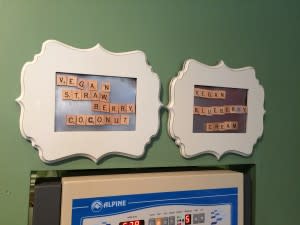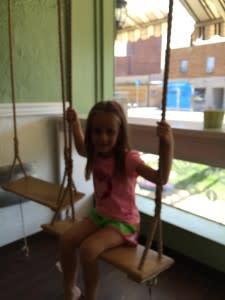 Also worth a mention is the fountain Square Library Branch. Even if you aren't a resident you can still peruse the books.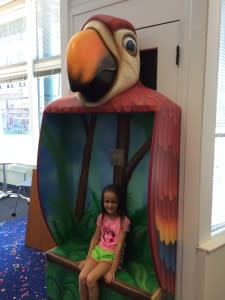 Next on our agenda ... rent from the Indy Bike Share program and make our way through the cultural districts in a day.
For more information on the cultural districts, be sure to check them out here and for other events and attractions be sure to Visit Indy.