On a recent visit to the South Bend area, we spent an afternoon exploring the campus of the University of Notre Dame on bicycles. We parked in the bookstore lot and made our way around campus. It was then that I discovered an incredible free art museum that is right on campus.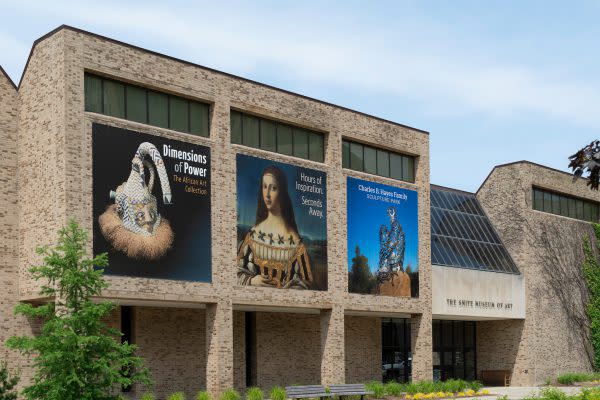 I've been to the campus several times but knew there was still a lot of the property I hadn't seen yet. A bicycle ride seemed like a good way to get around and cover a lot of ground.
I love to spend time wandering around art museums, and when I learned that the Snite Museum of Art on the Notre Dame campus is considered one of the leading university art museums in the country, I knew that it had to be one of the stops on our ride around campus.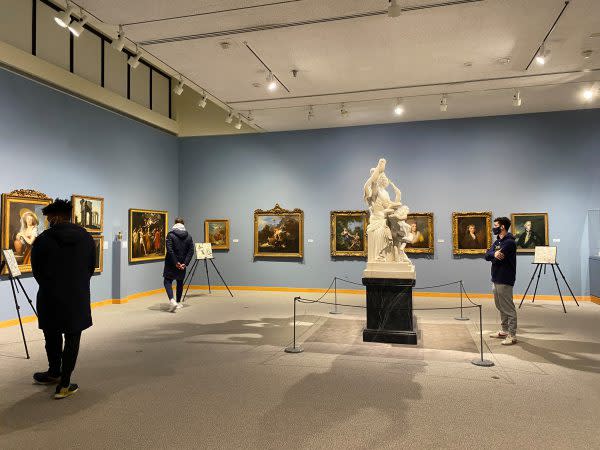 With nearly 30,000 works in the collection representing many cultures and spanning centuries, it gives a magnificent overview of world art history. The collection is situated in the three-level museum, and its origins go back to 1875. Exceptional holdings include a collection of Rembrandt etchings, nineteenth-century photographs, and Native American art.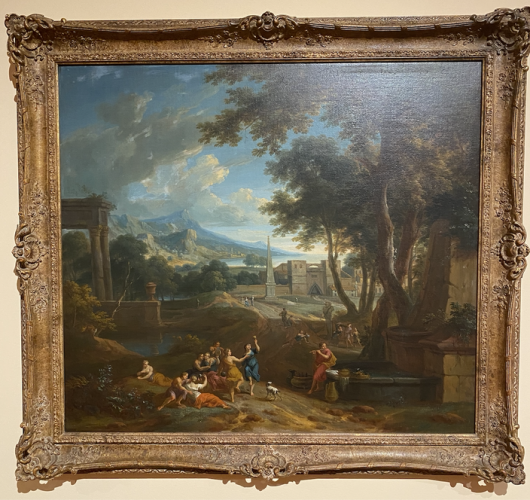 In the first floor Mesoamerican Art exhibit, you'll find a figurine dating back to 1500 BCE. Within the Spanish Colonial Art collection is an Our Lady of Guadalupe piece dating back to 1729. Intricate glasswork can be found in the Ashbaugh Decorative Arts Gallery.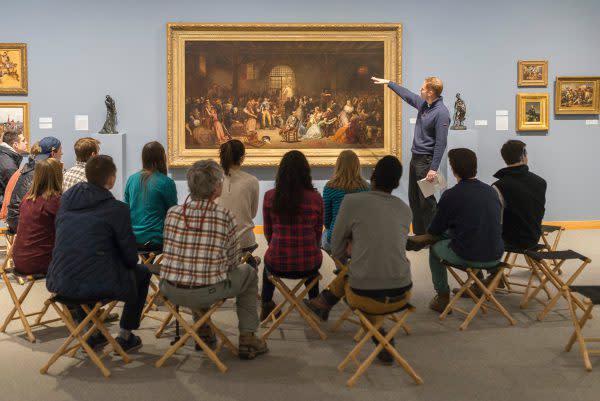 Re-opened in 2017 with several pieces that had never been on public view before is the Fritz and Milly Kaeser Mestrovic Studio Gallery of African Art. I really enjoyed viewing the European Art with some favorite pieces being "An Acadian Landscape" by Dutch artist Jan van Huysum in 1730 and "An Allegory of a Spanish Victory" by Italian artist Corrado Giaquinto, circa 1759.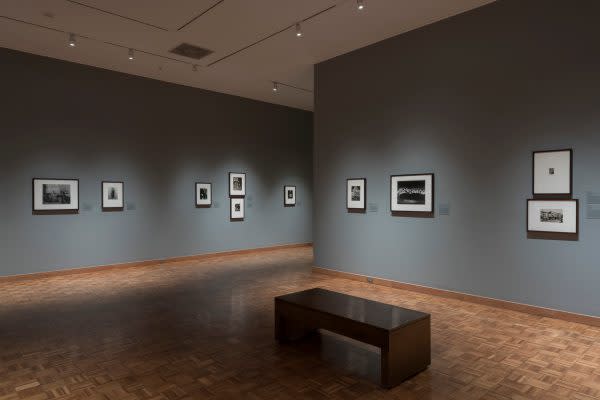 On the lower level, you'll find the Ancient, Medieval, and Renaissance Art, and on the 2nd level are works from 19th-century European Artists and American Art. One piece that I was mesmerized by was a massive oil canvas measuring 72 x 102 inches by American artist Paul Henry Wood, titled "Absolution Under Fire," created in 1891. It depicts a historic July 2, 1963 event at the Battle at Gettysburg where Rev. William J. Corby addressed the troops of the Irish Brigade.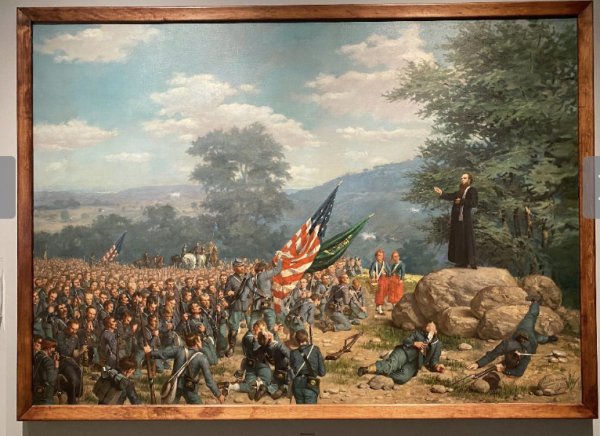 Also on campus at the corner of Eddy Street and Angela Blvd. is the Charles B. Hayes Family Sculpture Park.
The Snite Museum of Art has ten permanent collection galleries open throughout the year and five galleries that frequently change exhibits. The museum recently re-opened, and it is free and open to the public from 10 a.m. - 5 p.m. on Tuesday, Wednesday and Friday, from 10 a.m. - 7:30 p.m. on Thursdays, and Noon - 5 p.m. on Saturday. Admission is free. For additional information, visit sniteartmuseum.nd.edu.