Indiana appreciates its veterans and the service they have done for this country. We would not be here without our veterans. To honor these heroes, there are many free military family attractions throughout the state of Indiana.
The National Endowment for the Arts and Blue Star Families present Blue Star Museums! These are free for all military families! Here is a list of 12 of them: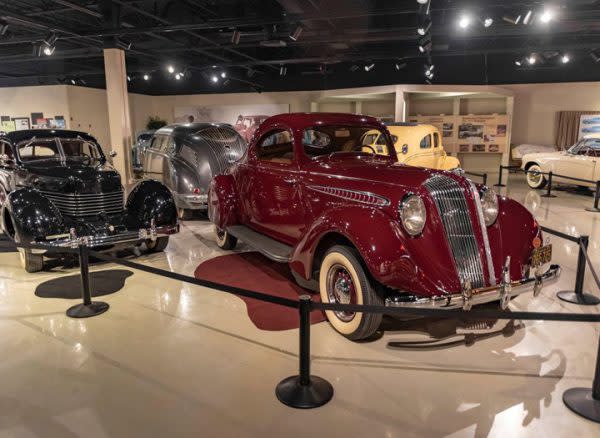 Cruise through 150 years of history! At the Studebaker National Museum, you can immerse yourself in one of the most compelling stories of the industrial era. Follow the arc of the Studebaker Corporation from its modest beginning as a small blacksmith shop to a producer of iconic automobiles known worldwide for their breathtaking design. The Museum is also home to the largest Presidential Carriage collection in the nation. Enjoy a treat from the Cafe. Play in the interactive children's exhibit. Shop for unique gifts in the Museum Store.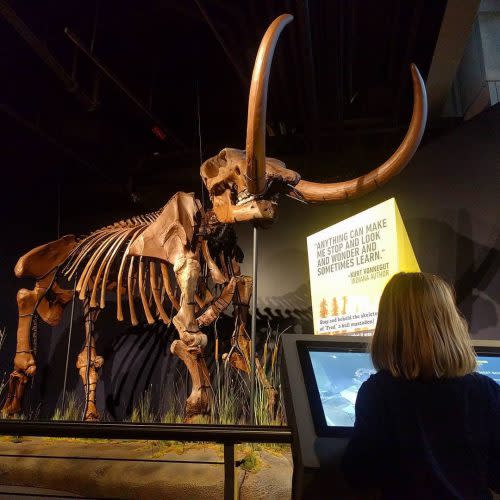 Located in White River State Park in downtown Indianapolis, the Indiana State Museum is the place to explore Indiana's past, present, and future. Today, the Indiana State Museum continues to explore Indiana's science and culture. Visitors come to celebrate, investigate, remember, learn and take pride in Indiana's story in the context of our broader world. Look around our website for a peek at what you can find today at the Indiana State Museum.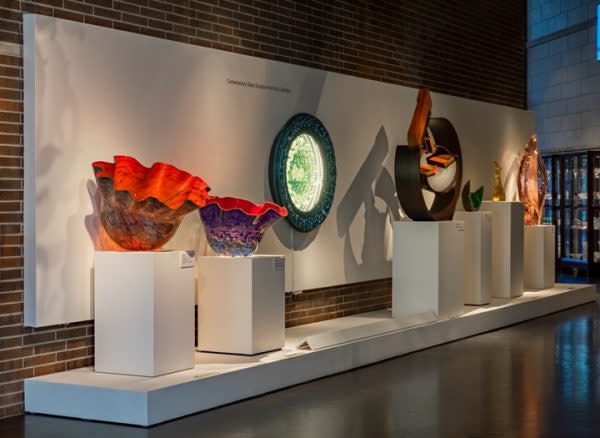 At the Fort Wayne Museum of Art, you will find exhibitions of American fine and decorative art, including exhibitions exploring the cross-cultural connections between artwork and artists from diverse ethnic and national backgrounds. You also will find the Early Learning Center, a hands-on learning environment for young children, and a Print and Drawing Study Center available for first-hand study of our vast collection of works on paper. Additionally, the Paradigm Gallery shop features the original art and fine craft of over 60 regional and national artists working in a variety of media.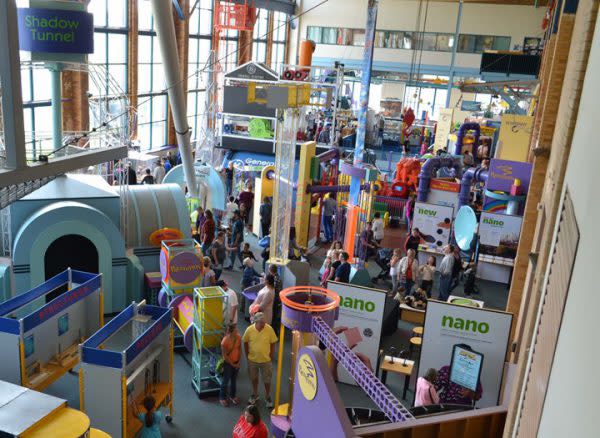 Spark your imagination at Science Central! As northeast Indiana's only hands-on science center, we provide inspiring and fun hands-on science education for all people of all ages! Make your hair stand on end with Science Central's static electricity demonstration, or watch as ordinary objects are frozen with liquid nitrogen! Explore exhibits on magnets, sound, light, optical illusions, live animals, and more! Come back throughout the year to visit new temporary exhibitions that feature world-class, interactive displays on physical, natural, and applied sciences. Only at Science Central can you experience gravity on a giant slide, meet a mastodon, see the Earth from space, and feel tornado force winds!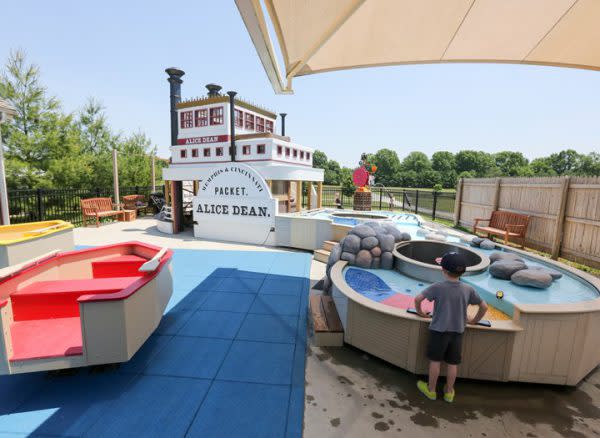 Conner Prairie is a destination for living history that invites guests to actively experience the connection between Indiana in the 1800s and today; highlighting the exciting intersections of history, nature, art, science, and technology. With 1,000 acres for curiosity to run wild, Conner Prairie offers adventure at every turn. Explore 11 distinct experience areas that highlight different historical time periods and experiences, through first-person interpretation of 19th-century life.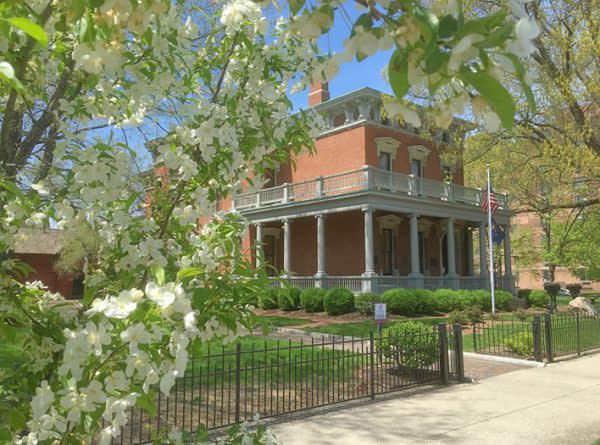 Explore this engaging museum and National Historic Landmark, an exquisitely restored Italianate mansion built by the 23rd president. What was once a ballroom on the third floor where the Harrison's hosted parties, now contain rotating exhibits. From historic fashion to presidential pets, each year this space houses unique artifacts and stories from history. The Site also features a smaller exhibit space, located within the carriage house. The mission of the Benjamin Harrison Presidential Site is to share the life stories, arts, and culture of an American President to increase public participation in the American system of self-government.
Immerse yourself in the stories of Native Americans and the West. Experience art, history, and cultures through expansive exhibits & dynamic programs. The Eiteljorg tells the stories of the peoples of North America in all their diversity and complexity. It's a place for historical context, artistic expression, new ideas, and individual perspectives. Here, visitors immerse themselves in the diverse cultures of the West and Native America, and sharing these amazing American stories is what we do at the Eiteljorg.
Get your hands on 24 NCAA sports and learn what it takes to be an NCAA student-athlete through interactive exhibits. The NCAA Hall of Champions boasts two levels of interactive exhibits to engage visitors and create a true-to-life understanding of what it takes to make the grade. On the first level, all 24 NCAA sports are represented and include trivia challenges, current team rankings, video highlights, and artifacts donated from colleges around the nation. Play, on the second level, is a fully interactive area to compete virtually and hands-on through sports simulators, a 1930s retro gymnasium, a ski simulator, and more.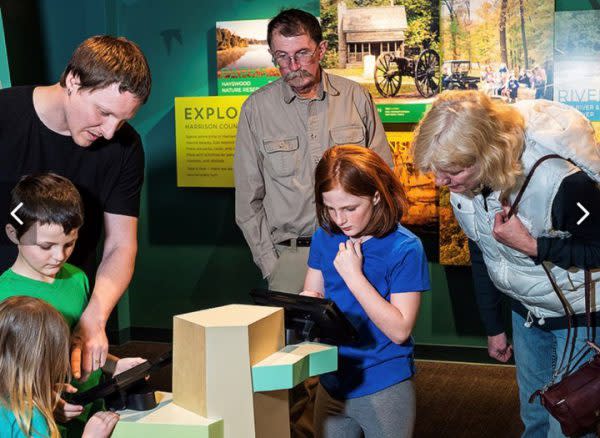 At a place where learning and fun go hand in hand, we seek to inspire discovery and understanding of Harrison County's importance in the development of Indiana. Walk through history, investigate the mysteries of our cave system and explore our interactive galleries. At the Discovery Center, expect the exceptional!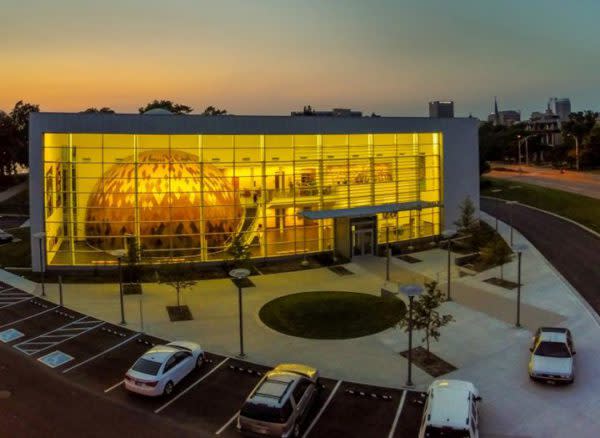 The Evansville Museum of Arts, History & Science houses a permanent collection, including fine and decorative art, as well as historic, anthropological, and natural history artifacts. Temporary, regional, and international exhibitions are displayed each year in their galleries. It houses an immersive theater with a domed screen featuring astronomy and science programming. The transportation center features transportation artifacts from the late 19th through the mid-20th centuries. The museum is home to a model train diorama of Evansville.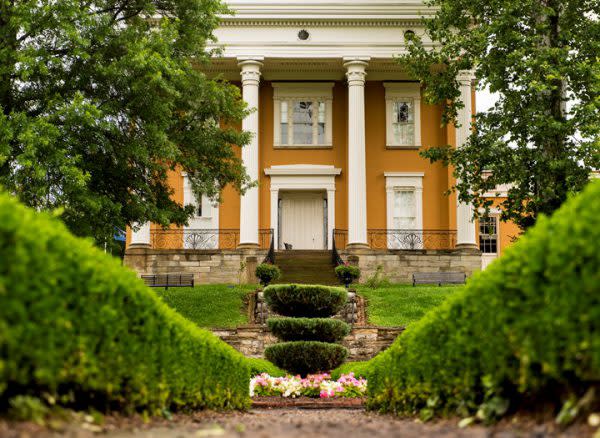 Wander through this sprawling home located on the banks of the Ohio River, featuring Greek Revival architecture and beautiful gardens. Look at the beautiful architecture of the home. At the Lanier Mansion State Historic Site, you'll have the opportunity to encounter, explore and experience history as it was when America was still young and the Ohio River was the gateway to the West.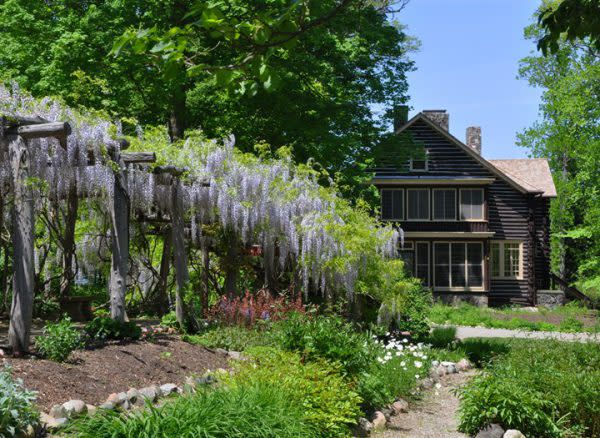 Gene Stratton-Porter's Cabin at Wildflower Woods is nestled on the shores of Sylvan Lake amongst 148 acres of fields, woods, and beautiful formal gardens. Stratton-Porter is Indiana's most widely-read female author, as well as a gifted nature photographer and entrepreneur. Explore the Carriage House Visitor Center to learn about moths, wildflowers, woodpeckers, carnivorous plants, and other nature topics.
Parks with Military Discounts
Many parks around the state have discounts for military families. Here is a list of a few of them: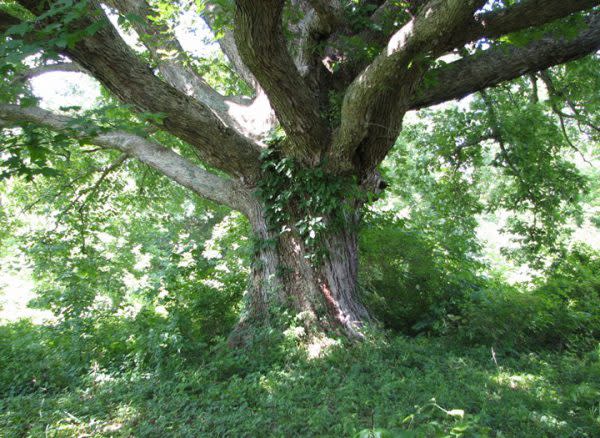 Big Oaks Refuge provides food and shelter for a wide variety of plant and animal species. Stream corridors and forested areas on Big Oaks Refuge provide excellent habitat for the federally-endangered Indiana bat, which uses the refuge for summer foraging, roosting, and rearing young. The refuge has been designated as a "Globally Important Bird Area" because of its value to Henslow's sparrows and other migratory birds. Bald eagles and golden eagles are also known to use the refuge as a wintering site.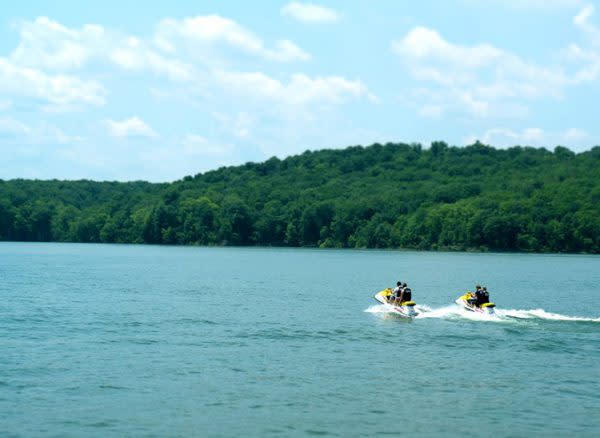 The Brookville Lake property has more than 25 miles of hiking trails, boating opportunities, and nationally known recreational and sport fishing. Traces of prehistoric Native American mounds are still found throughout this valley. The area is known by some worldwide for its significant deposit of Ordovician fossils. The lake also features archery and shooting ranges, hiking, and horseshoe pits.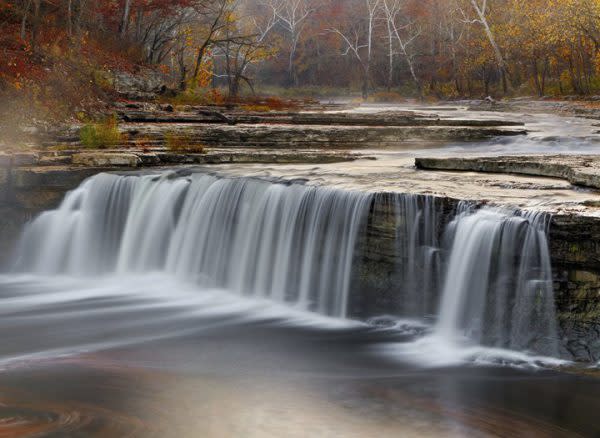 There are many things to do at Cagles Mill Lake and its recreation area! The Aquatic Center has a zero entrance pool, water bubblers, and a tornado water slide. There are also shelters, a volleyball court, and a playground. Other family fun opportunities include hiking trails, boat access to Cagles Mill Lake, and a campground.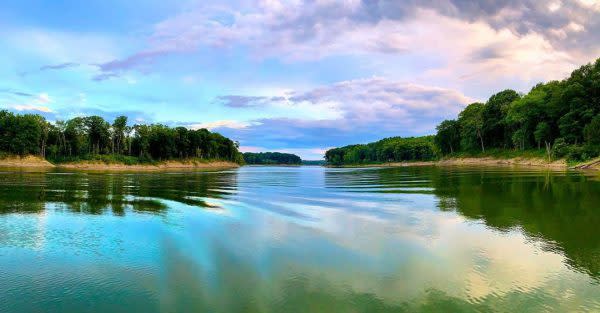 Cecil M. Harden Lake is a great spot for a wide variety of water activities! Don't feel like going out on the water? There is a terrific beach area perfect for your family with restroom and shower facilities nearby. This spot is also a popular destination for campers with both primitive and electric campsites.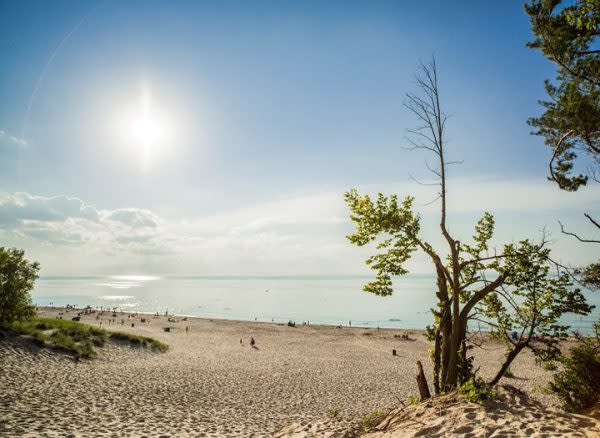 Need a day at the beach? There is a big one right in your backyard! Indiana Dunes State Park consists of over two thousand acres of primitive, beautiful, historic, and unique Hoosier landscape. It lies at the north end of State Road 49 in Porter County and includes more than three miles of beautiful beach along Lake Michigan's southern shore. There are tons of things to do there, such as swimming, hiking, bicycle trails, visiting the nature center, fishing, and birding.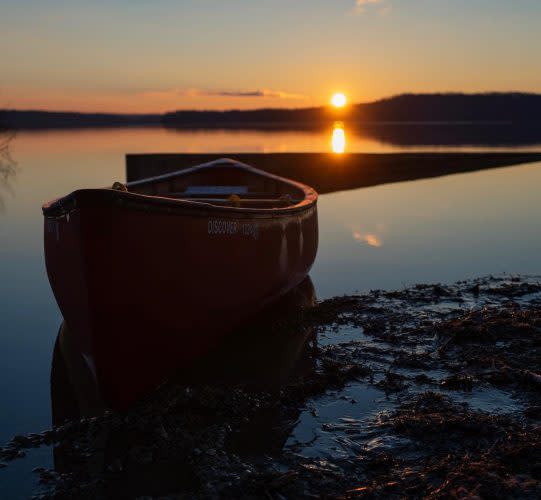 Monroe Lake is Indiana's largest land-bound body of water. This lake offers an abundance of space for recreation of all types! Monroe Lake is a great spot for any type of watercraft. It offers three public beaches for all to enjoy. The lake is a popular location for fishing year-round. Monroe Lake is also home to a variety of hiking trails varying in difficulty. For those who don't want to part with the lake at the end of the day, Monroe Lake offers a variety of camping and lodging options.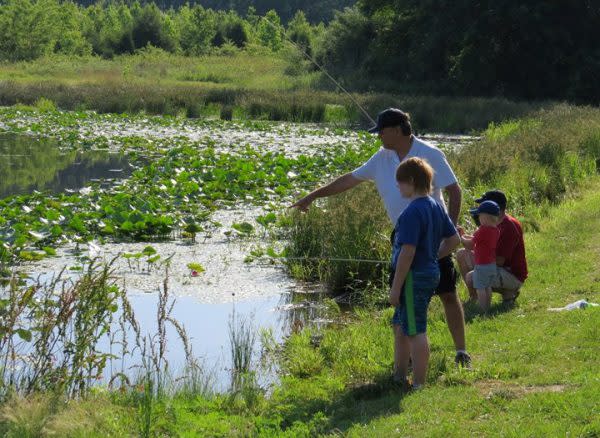 Muscatatuck National Wildlife Refuge offers nearly 8,000 acres of fabulous wetlands and nature at its best. There are marked trails ranging from short and easy to multiple miles and rugged. Special events are held throughout the year, including Log Cabin Day, Take a Kid Fishing Day, and Wings Over Muscatatuck Migratory Bird Festival. There is also a fantastic interpretive center great for young ones and an awesome book store.
Disabled veterans can also get a Golden Hoosier State Passport for 25 dollars!