Many people have heard of French Lick, Indiana. Maybe because of Larry Bird. Maybe because of the elephants that hang out there in the summer. Maybe because of the historical significance of its two beautiful hotels. Well, there is much more in the towns' history.
But, first I will indulge you with the beauty of the hotels. French Lick (with its famous Pluto springs!) ...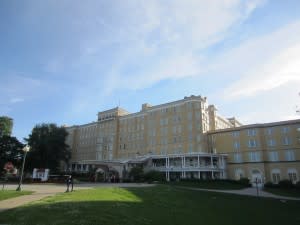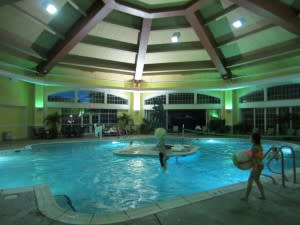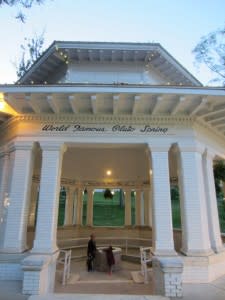 West Baden (beautiful dome and outdoor gardens) ...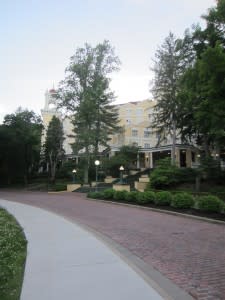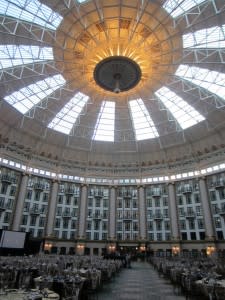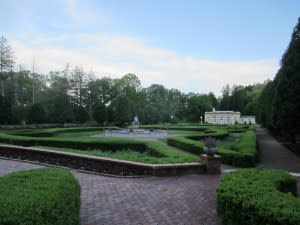 Did I mention we took the trolley between the properties which wasn't operating last time I visited?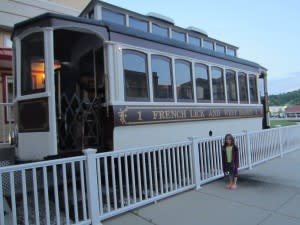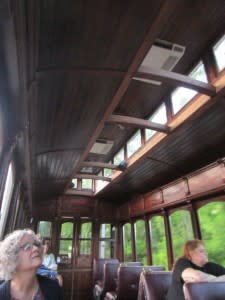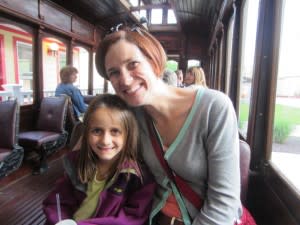 But the new history I learned was at the French Lick West Baden Museum.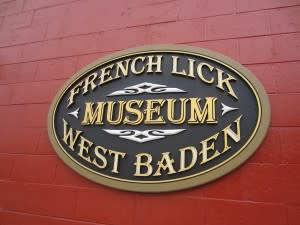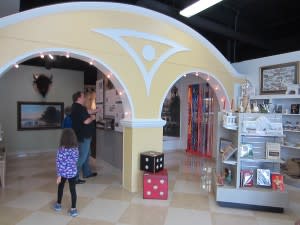 I thought I knew a decent amount about French Lick and West Baden's history ... mostly revolving around the two hotels and their renovations. But this museum (which is very well done and even with some kid friendly parts!) showcases more than I imagined. From the beginnings of the town complete with a map that shows you images of old inns, gambling locations and churches ....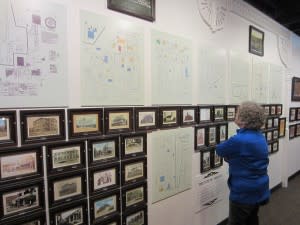 To historic pieces ...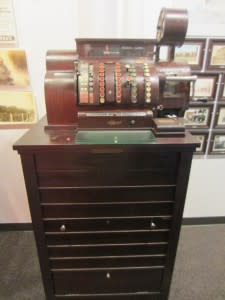 To all things Larry Bird and sports!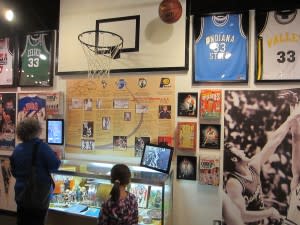 And finally the crown jewel ... the circus history!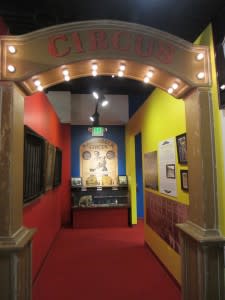 Back in the day the Hagenbeck-Wallace Circus wintered right in French Lick. The exhibit features the world's largest circus diorama and I'm pretty confident that is right! This is only part of the exhibit ...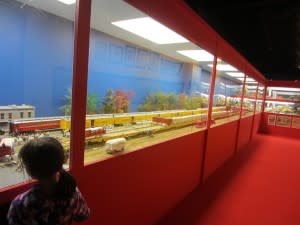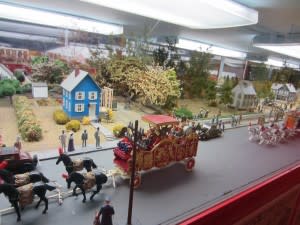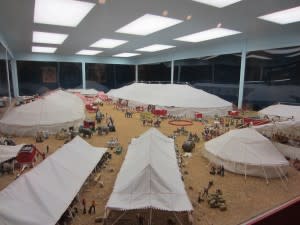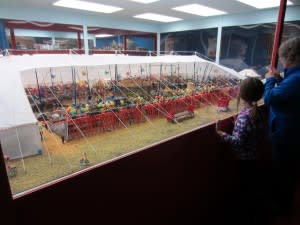 Armed with a clip board to explain pieces of the display you walk around and enjoy all the aspects that made a circus what it was in the mid 1900s ... the traveling component on the railroad, the parades in small towns and of course, the big top!
We even found new information from the newspaper articles on display:
There was a train accident that killed 83 circus workers in Northern Indiana
West Baden hotel sometimes became the practicing ring for circus acts
Amazing, really and so many more pieces that I won't share because you just have to visit.
Oh, and while you are there you are bound to get hungry. Can I please suggest a wonderful breakfast (or lunch) spot? Mickies. Just about the best breakfast sandwich I've ever had (and my daughter's cinnamon roll was pretty good too!).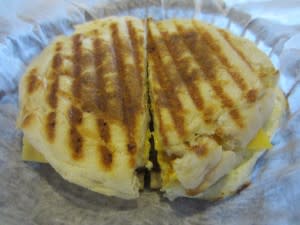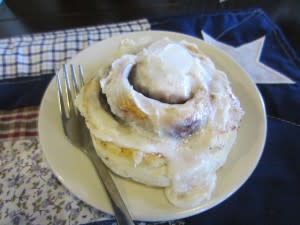 For more information on all there is to do in the area, be sure to Visit French Lick West Baden.