Mackey Arena is where the Purdue University Boilermakers call home. Just an hour outside of Indianapolis, you can enjoy a howl with wolves or get a taste at the last standing "XXX Thirst Station" root beer drive-in. See why the "Home of Purdue" is so unique! This is your complete guide to gameday at Mackey Arena.
The Arena
Photo taken pre-pandemic by Purdue University Athletics.
History:
Originally named Purdue Arena, groundbreaking for the circular concrete and steel structure with a domed roof took place July 20, 1965. It was hailed as "the first of its kind among collegiate sports facilities." The first-ever game played at what is now Mackey Arena saw the Boilermakers taken on UCLA and John Wooden in 1972. The floor of Mackey Arena was named "Keady Court" in honor of former Purdue coach Gene Keady in 1997. In 2007, Purdue showcased plans for the Mackey Complex project, which brought the campus landmark into the 21st century. When at full capacity, 14,000+ fans and an aluminum roof make it one of the loudest arenas in the country. Mackey Arena was a host of the 2021 NCAA Tournament that took place entirely in Indiana.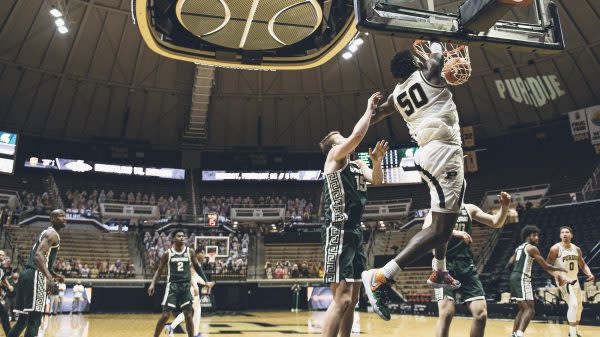 Trevion Williams (#50) throws down a dunk versus Michigan State. Photo by Purdue University.
Nearby Attractions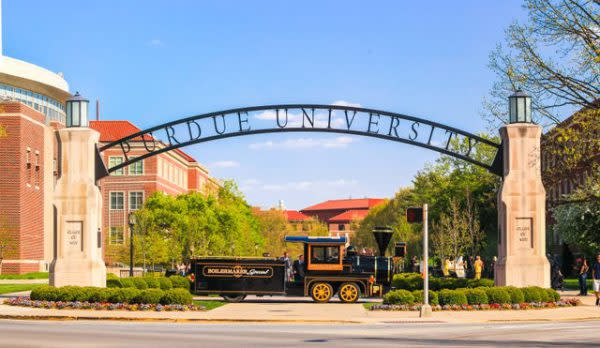 There's plenty for visitors to uncover at one of Indiana's top college campuses, including sporting events, music and theater groups providing entertainment, art galleries showcasing various exhibits, fountains, park-like areas, and tours. See why more than 37,000 students call Purdue home!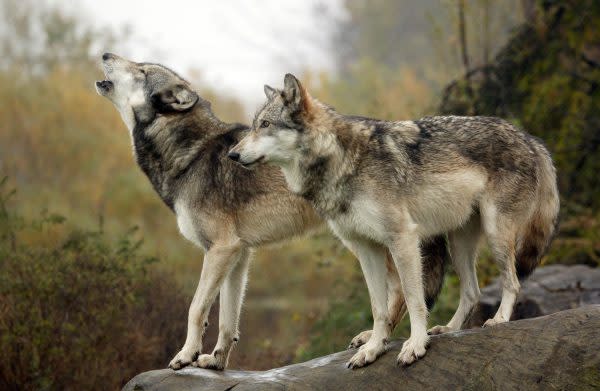 Enjoy a howl with wolves at this non-profit educational wildlife facility. See and learn about wolves, coyotes, foxes, and bison. Since 1972, Wolf Park has studied wolves and other wild dogs to learn more about their behavior and assist researchers in the wild. Make sure to plan a visit to experience howl night, where you'll get to howl with these incredible creatures. Learn more.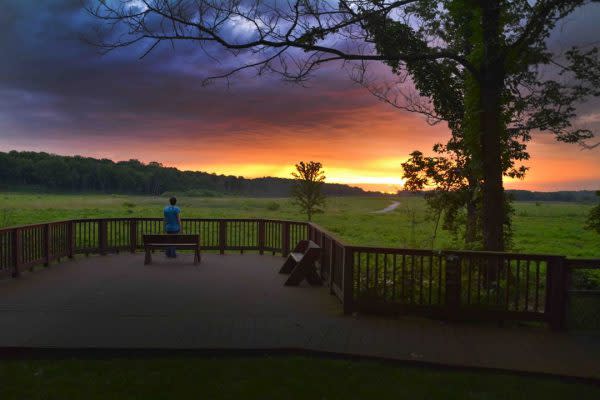 Indiana's newest state park offers camping, swimming, hiking, biking, birding, wildlife observation, and more. Prophetstown State Park is unique because of its mix of habitats including tall grass and wildflower prairies, woodlands, wetlands, and rivers. Take a walk around the Native American village and attend one of the many public programs about nature or history.
See More Lafayette-West Lafayette Attractions
Nearby Restaurants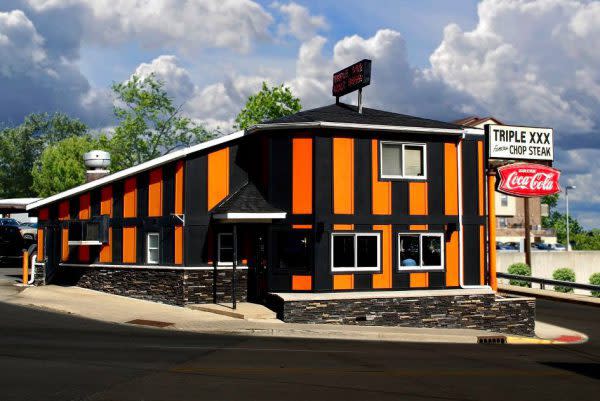 Located near Purdue in West Lafayette, Triple XXX Family Restaurant is the last standing "XXX Thirst Station" root beer drive-in around the country. The Duane Purvis All American, a 100% sirloin burger smothered in peanut butter (yes, peanut butter), was featured by Guy Fieri on The Food Network's Diners, Drive-ins and Dives.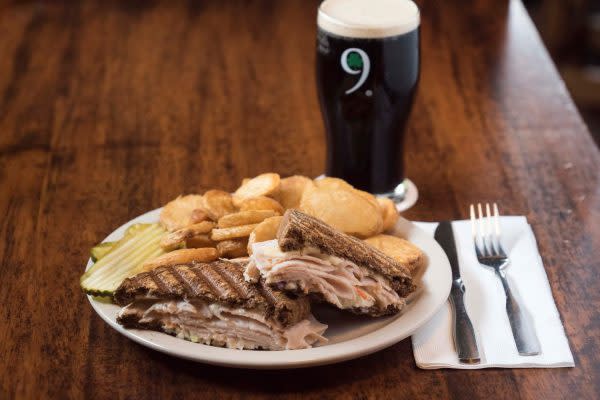 This family-owned and operated pub serves premium Irish food and spirits and has a full bar and menu, with items ranging from salads to steak to Irish favorites such as Guinness Stew, Shepherd's Pie, and Fish & Chips.
See More Lafayette-West Lafayette Restaurants
Historic Hotel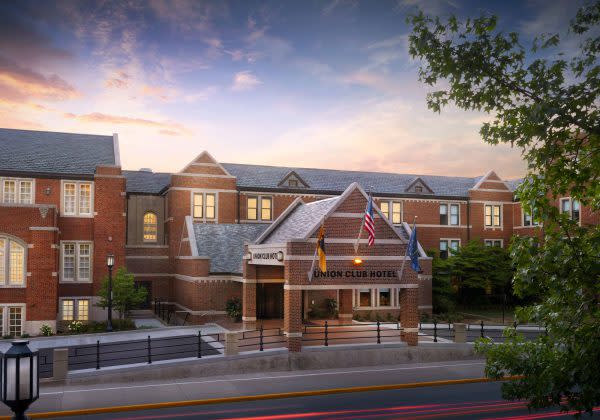 This historic structure dates back to 1929, but after a long closure and a $35 million renovation, the Union Club Hotel in West Lafayette is back as a modern boutique hotel adorned with touches that are a nod to Boilermaker life and acknowledgment of the history of the university.
See More Lafayette-West Lafayette Hotels
Indiana is a place with a high quality of life with great restaurants, outdoor activities, surrounded by a thriving community and business environment. Hoosiers represent all walks of life, experiences, interests, and geographical locations. As Hoosiers, we know we have an incredible story to tell.