Home of the Evansville Aces, Ford Center is an incredible, modern venue for basketball. Evansville has a storied history dating back hundreds and even thousands of years. You absolutely cannot miss the attractions and restaurants mentioned below! This is your complete guide to gameday at Ford Center in Evansville.
The Arena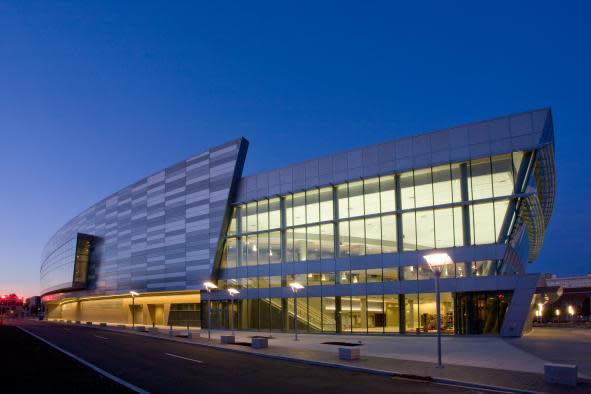 History:
Ford Center is a multi-use indoor arena in Evansville with a capacity of about 11,000 fans. The arena opened in 2011 and is mainly used for basketball, but also hosts concerts and Evansville Thunderbolts ice hockey games. The DI Evansville Aces Men's basketball team calls Ford Center home. This 290,000 square foot world-class facility draws attendees from all over the tri-state region. It has hosted the Division II Men's Basketball Championship multiple times.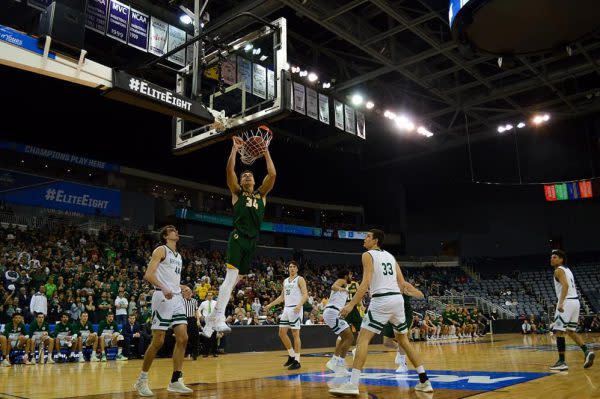 Northwest Missouri State finishes off an undefeated season to win the 2019 DII Men's Basketball Championship. Photo courtesy of @thefordcenter on Instagram.
Prominent Events Hosted: 
Beyond just sports, Ford Center is known for its ability to be a great facility for entertainment of all kinds. It has had a variety of events, including a Bob Seger concert, Hadi Shrine Circus, Trans-Siberian Orchestra, Monster Jam, WWE Supershow, and much more.
Nearby Attractions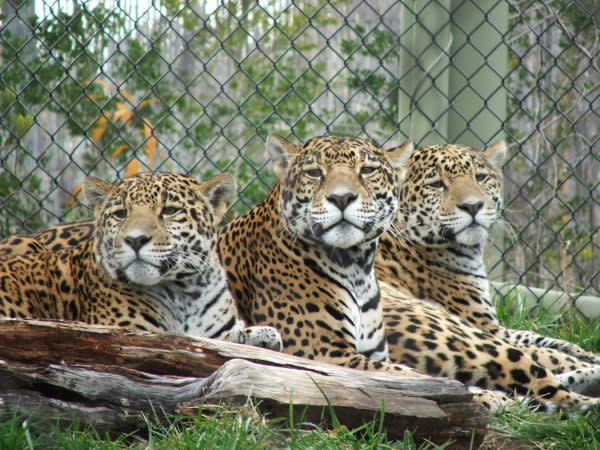 Mesker Park Zoo & Botanic Garden
Mesker Park Zoo offers a worldwide adventure as visitor encounters hundreds of animals representing species from around the globe. One of the zoo's most unique attractions is the "Amazonia" exhibit. The 20,000 square foot greenhouse features an incredible diversity of plants and animals of the South American rainforest. Howler Monkeys and Toucans might say hello from their treetop homes while Tapirs and exotic creatures wait around the bend in the trail. Last and certainly not least, feast your eyes on the majestic jaguar!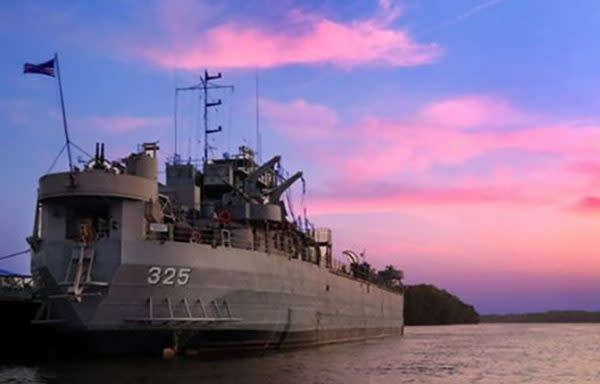 The USS LST-325 is the last remaining representative of the largest class of ships to ever serve in the U.S. Navy: the Landing Ship, Tank. These 328-foot long amphibious landing vessels were designed to carry tanks, trucks, jeeps, and troops directly onto enemy beaches for invasions in World War II. LST-325 participated in landings at Sicily, mainland Italy, and Normandy France during her service in World War II. Learn More.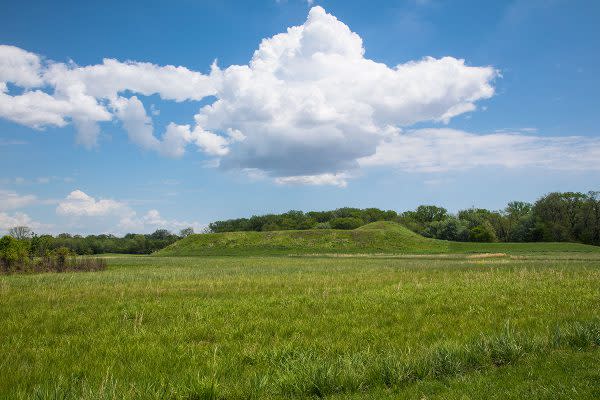 The heritage at the Angel Mounds State Historic Site stretches back about 1,000 years. Around 1000 AD, a group of Native Americans began building a town along the Ohio River. The land was chosen because the river offered protection with the river on one side and a slough on the opposing side. The community built large platform mounds, defensive palisades, and numerous dwellings. Angel Mounds is a great example of the Mississippian Culture.
See More Evansville Attractions
Nearby Restaurants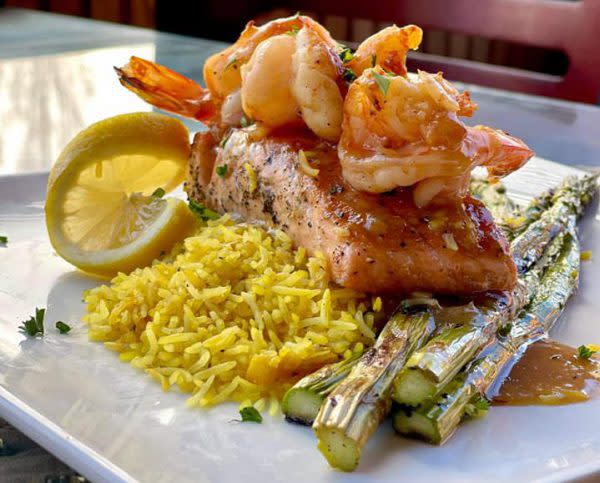 Arazu on Main invites you to sit back, enjoy a glass of wine, and indulge in the lost art of conversation. Sharing food is one of the world's oldest traditions and Arazu is passionate in their belief that a good meal holds the power to unify different cultures, faiths, and ethnicities. Arazu on Main's Mediterranean cuisine will have you raving long after you leave Evansville.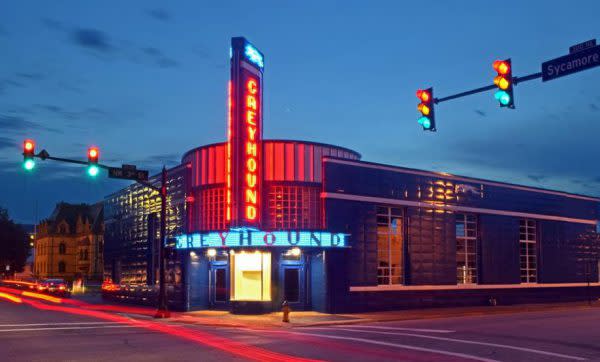 Inside a completely renovated Greyhound Bus Station building that stood empty for a decade; Bru Burger is so much more than a burger place! Focusing on the American classic, their menu offers a wide array of burgers, fries, shakes along with salads and appetizers.
See More Evansville Restaurants
Notable Hotel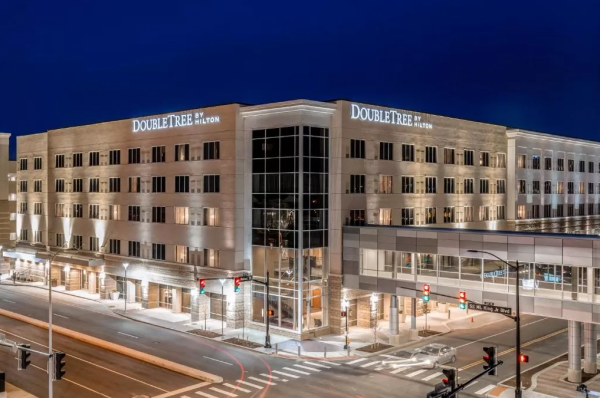 The DoubleTree by Hilton Evansville is located across from the Old National Events Plaza, Evansville's convention center, and Ford Center. Both venues are conveniently accessible via sky bridges. The 241-room full-service hotel features the Stone City Grill and the Quarry Bar and 12,000 square feet of banquet and meeting space in The Grand Ballroom.
Indiana is a place with a high quality of life with great restaurants, outdoor activities, surrounded by a thriving community and business environment. Hoosiers represent all walks of life, experiences, interests, and geographical locations. As Hoosiers, we know we have an incredible story to tell.
Thomas Jackson - Vanderburgh County