Each summer I attempt to create a summer bucket list that guides our activities. There are usually a few places we don't get to and this year one of those was Garfield Park. So when I heard they had some holiday festivities, I thought it would be the perfect time to make a visit (plus my daughter had an extra day off of school!).
They are your typical city park in that they have large grounds, playground and some gardens, but what I was most interested in was their conservatory. (I had to stop myself from making "Clue" references the whole visit!)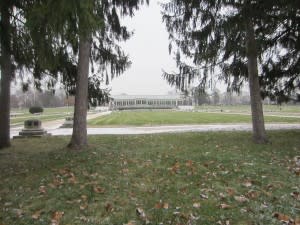 This visit was all about "Conservatory Crossing". Their indoor area is decorated for Christmas, complete with Christmas lights, a train display and a LOT of poinsettias!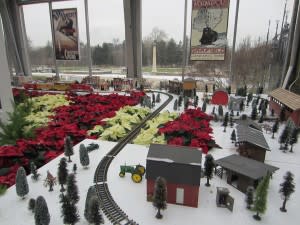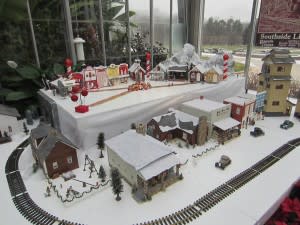 We spent most of our time in the front room (with the train) and took advantage of the scavenger hunt they offered for kids ...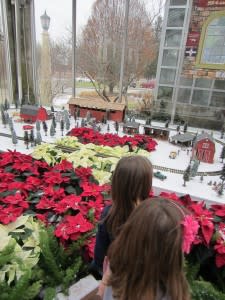 Afterwards, we walked through the rest of the conservatory. I was pleasantly surprised at how beautiful it was inside.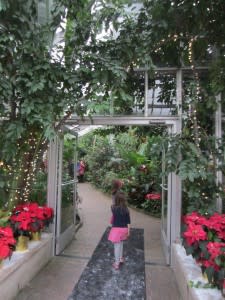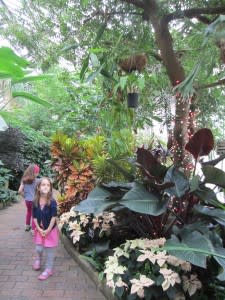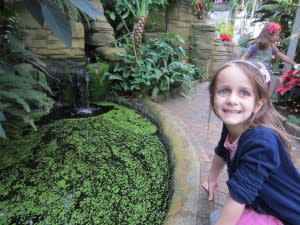 Our favorites were the water fall and fish ...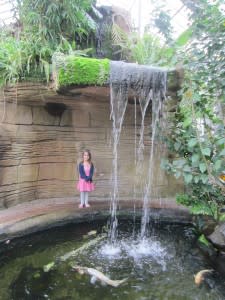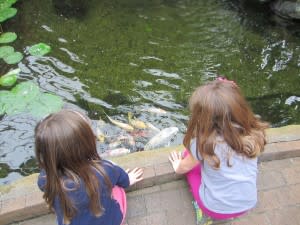 We had hoped to walk around the garden area afterwards, but it is closed this time of year (a good reason to go back), but did walk the grounds a bit. We even found a children's garden that will be blooming in the spring.
So if you are looking for something to do over the break, this is a great option in Indy. Garfield Park and their Conservatory Crossing. The cost is affordable ($3/person or $8/family) and gets you out of the house in the cold weather. And if you feel up to it, there is a local library branch right next door.
For more activities and events in the Indy area, be sure to Visit Indy.