I have German roots. I love German food ... who doesn't? So when I had the opportunity to try out the Gerst House in Evansville earlier this week I couldn't pass it up.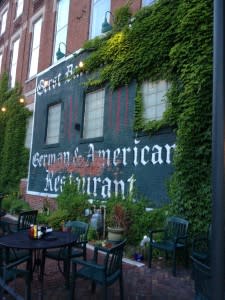 First of all, the atmosphere is awesome.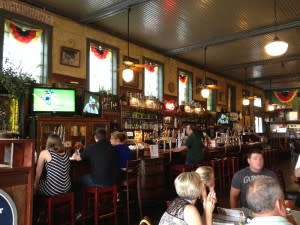 Second of all, the food is unbelievable! We started with a sausage sampler (my kind of food) and some drinks, including a spicy Bloody Mary fish bowl. Not pictured - one of the almost 50 draft beers they carry that I indulged in.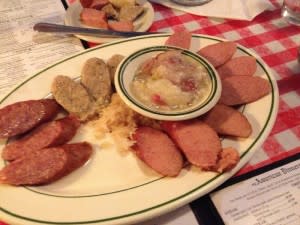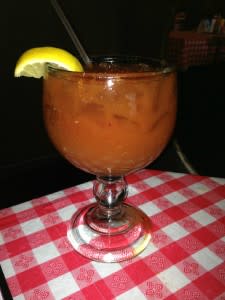 Our main course was the beef stroganoff and your traditional tenderloin ...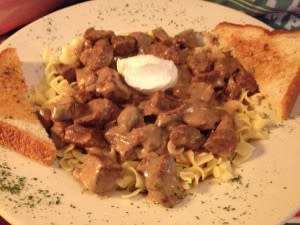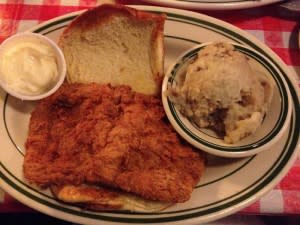 And I finished off the meal with apple strudel.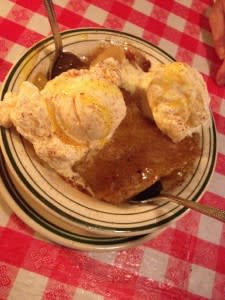 I think it is obvious that I left very full and very satisfied. The bonus of the Gerst Haus is its wonderful location on Franklin Street - home to various festivals and events throughout the year.
For more information on those local events and other attractions be sure to Visit Evansville.