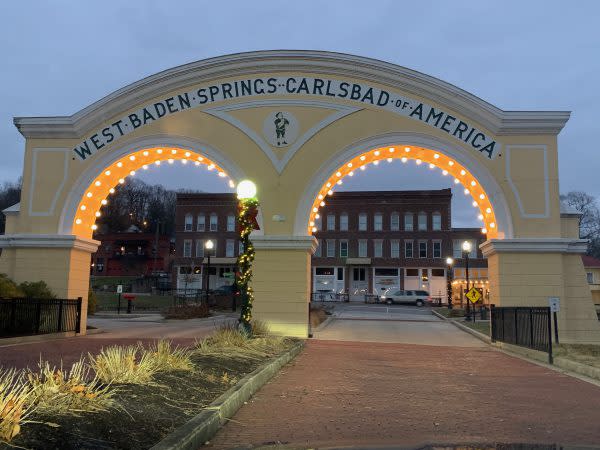 My mom, my sister and I are busy, hard-working mommas, so getting time away with the girls can be hard to do. I was so happy when we were all able to make our schedules work and plan a girls' trip at the West Baden Springs Hotel in French Lick, Indiana.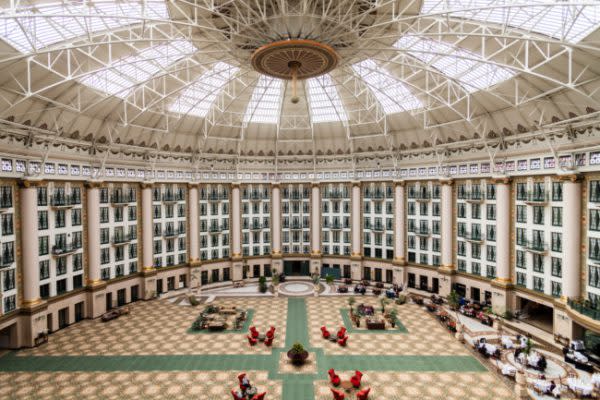 The drive from Indy to French Lick is about 2 1/2 hours. When we arrived at the resort, the beauty of the outside of the building immediately made all of us excited for what our girls' trip had in store for us.
Although I visited the resorts sister hotel, the French Lick Springs Hotel with my husband and three boys two years ago, I did not have the opportunity to go to West Baden until I arrived with my mom and sister.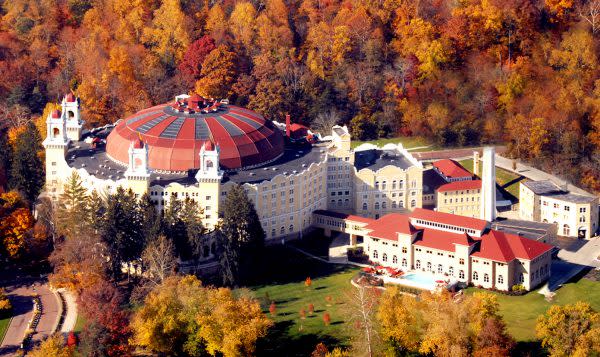 West Baden Springs Hotel at French Lick Resort
I love that the resort offers complimentary valet parking. So, all you have to do is pull up to the resort ask for a baggage holder then take all your bags out your car and give the keys to the valet. Not only will they park your car, but they will also bring your bags to your room.
As we walked into the hotel, we were met with the absolute beauty of the atrium. We walked through the atrium to the check-in desk. The employee greeted us and quickly checked us in and within minutes we were in our room and just moments later our bags arrived.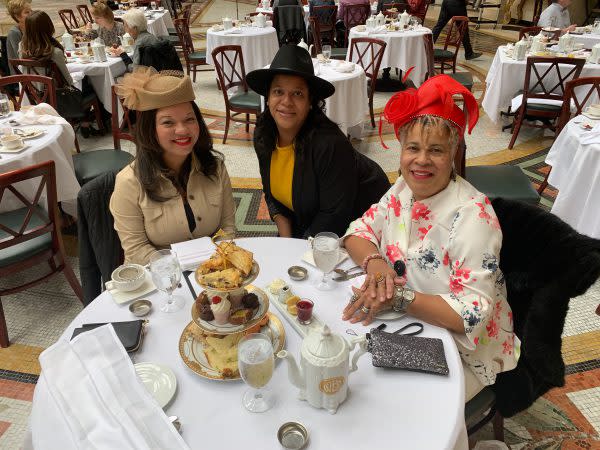 Afternoon Tea with Classical Harpist
We arrived with just a little time to change before our afternoon tea. Once we were dressed complete with hats to match our outfits, we headed down to the afternoon tea, which is located at a restaurant inside the atrium of the hotel.
We were seated at a table that was reserved for us and given a menu to choose our own teas. There were plenty of teas to choose from and I loved that we were encouraged to try each other's. While I did enjoy my tea and my sister's tea choice, I had to give it to my mom for making the best choice. Her tea was delicious. We also enjoyed an assortment of food that was displayed on a beautiful three-layer tray. And, I loved that we were able to talk and sip our tea while enjoying the beautiful music being played by a classical harpist right in front of us. It was a truly memorable experience.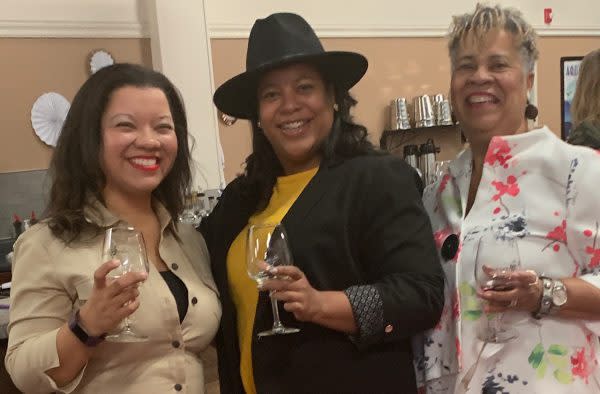 After a short retreat in our room, we decided to head to our next stop, the French Lick Winery. There is a trolley that comes to the hotel and takes you to different places in French Lick and the French Lick Winery is one of its destinations. The drive was just a few minutes away and we were literally dropped off at the front door. As soon as we walked into the winery, we were met with the delicious aroma of wine and food. A host immediately greeted us and seated us at a table. After just a few minutes, we all knew what we wanted and ordered our dinner. While we waited, we took part in a wine tasting at the bar. The bar was just a few feet away from our table. We had a blast, we laughed, tasted different wines and we all found a favorite. You can order your favorites online.
When our food arrived at the table, we quickly walked back and couldn't wait to dig in. The French Lick Winery is known for their Alfredo sauce. My sister tried a pasta dish with Alfredo sauce, my mother tried a dish with seafood and Alfredo sauce and I tried a shrimp pizza with Alfredo sauce. When I tell you that everything we ordered was delicious, I am not exaggerating at all, and the service was excellent as well.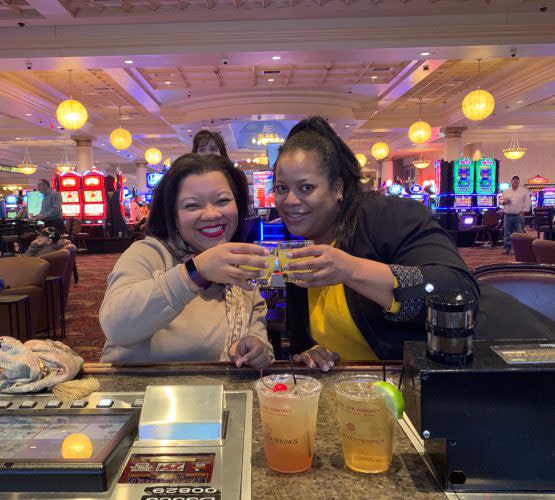 French Lick Casino After we ate, we took the trolley back to our hotel and my mother decided she was going to relax in the hotel. My sister and I decided to check out the casino at the sister hotel. We changed outfits and headed to the trolley again. The trolley dropped us right off at the front door of the casino. We walked inside and took a moment to just take in the casino. It had been years since I went into a casino. We grabbed a drink at the bar and decided to take our chances at gambling. At first, we lost some money then we saw a woman and her machine was going off. She had won several hundred dollars. So, we decided to go and get on the machines next to her, one on each side of her. I started to play and moments later, I won nearly $40. I was so excited and quickly decided to walk away as a winner. My sister also won almost $10. So, combined we won $50 and spent around $20, so we were $30 in the black.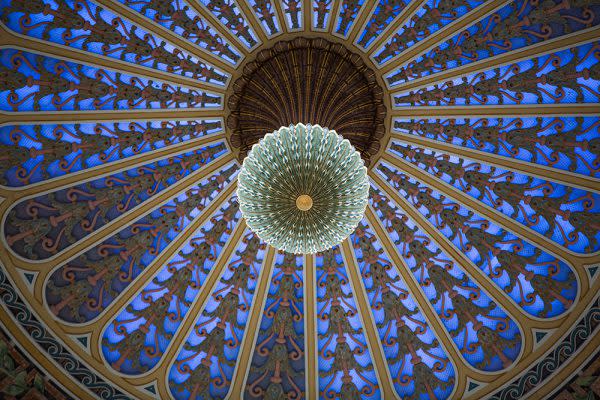 Light Show in the Atrium We then headed back to our hotel because we wanted to see the light show that kicked off at 9:05 p.m. My mother met us in the West Baden atrium. I thought it was cool to see the atrium full of all its visitors. After just a few short minutes, the show started at the very top of the atrium with music to match. The lights changed colors to match the music. It was absolutely breathtaking. After the show, we decided to call it a night and went to bed.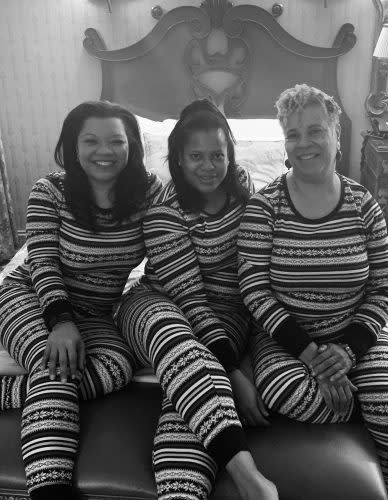 We all slept great, the beds were very comfortable. When we awoke, we decided to eat breakfast in our room. When we looked at the menu, we all decided we wanted to try the French Toast. We also tried their potatoes and scrambled eggs complete with coffee and orange juice. Again, our meal was very satisfying and definitely helped us get our day started.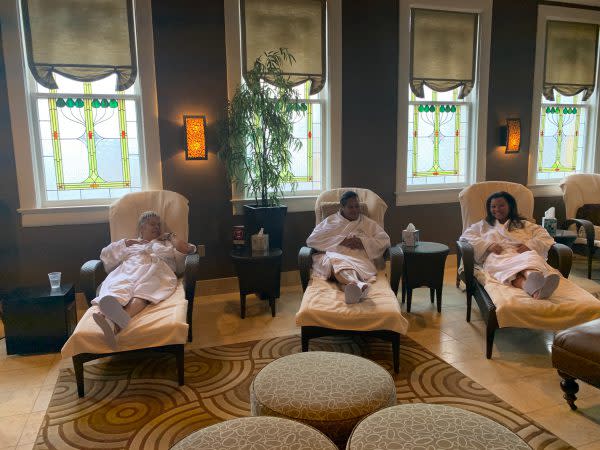 The Spa at the French Lick Spring Hotel We quickly got dressed because we could not wait to make our way to the spa and enjoy a Swedish massage. I think we all had been looking forward to having our bodies massaged and just having some me time. When you work and have people to take care of, oftentimes you are put on the back burner. I am so happy that we were all able to focus on self-care during this girls trip getaway. I will tell you that the spa is a popular place. The spa at our hotel was booked, so we took the trolley over to the sister hotel to get our massages at their spa. Two lovely women at the desk greeted us. They checked us in and walked us to the changing room. We changed into a wonderful robe and slippers and each of our masseuses took us to our individual rooms. My massage was incredible; I truly did not want it to stop. Every muscle in my body was massaged during the hour I laid their and listened to relaxing music. After our massages, we all met each other in a sitting room. I could see my mother and sister really enjoyed their massages as well. We enjoyed a glass of fruit-infused water and relaxed for another 15 minutes. This was truly a highlight of the trip for us. Learn more about The Spa at French Lick Springs Hotel.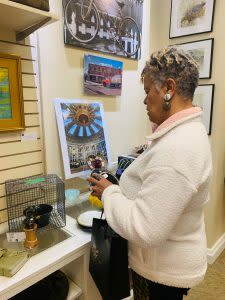 Promenade Shoppes at French Lick Spring Hotel
Once we were dressed, we decided to go shopping at the Promenade Shoppes located within the hotel. Yes, the French Lick Springs Hotel has a designated shopping area that includes several shops. We really enjoyed the Indiana artisan store. We all have an appreciation for the arts. There were some beautiful pieces on sale. There was also a store that had a nice selection of candy. We decided to treat ourselves to a sweet treat and my sister found the cutest little slippers for her daughter. As we continued to walk down the corridor, we came upon a section designated to highlighting all the celebrities that have visited the hotel. It was definitely fun to see all the big names that had visited the hotel over the years.
Lunch at Ballard's in the atrium
We decided to take the trolley back to our hotel. The stroll through the hotel helped us work up an appetite. So, we decided to have lunch at Ballard's in the atrium of the West Baden Springs Hotel. My mother decided to try their crab cakes and my sister and I went for the soup of the day and a salad. We all enjoyed our food.
We then went to our hotel room and packed up our belongings. It was time for us to say goodbye to French Lick, Indiana. While checking out we couldn't help but smell the Starbucks coffee right around the corner. So, we decided to grab a cup of Joe before we got on the road. We truly enjoyed our time visiting the French Lick Resort and cannot wait to come back. I am so happy that I started a new tradition for my mom, my sister and I. A girls trip is a must for us moving forward.
Want to learn more about French Lick and West Baden? Check out Visit French Lick West Baden's website.