If you've driven through southern Indiana on I-65, you've seen the billboards for Goat Milk Stuff. My son and I recently made a point to pull off the highway and spent a fun two hours exploring this Southern Indiana goat farm.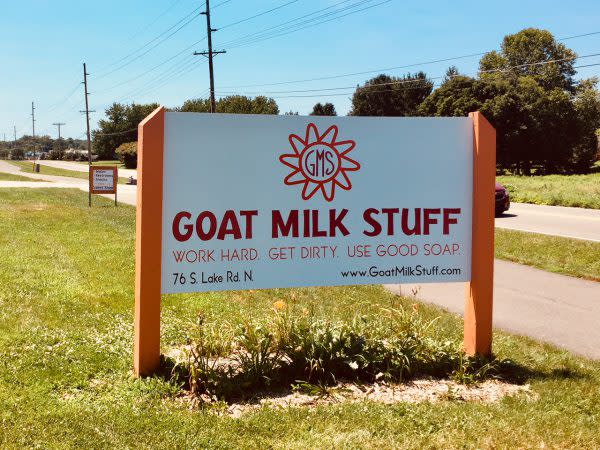 This family-run enterprise led by Jim and PJ Jonas is a labor of love that involves all eight of their children and an idyllic 36-acre farm in Scottsburg, Ind. just west of I-65 in the shadow of the water tower.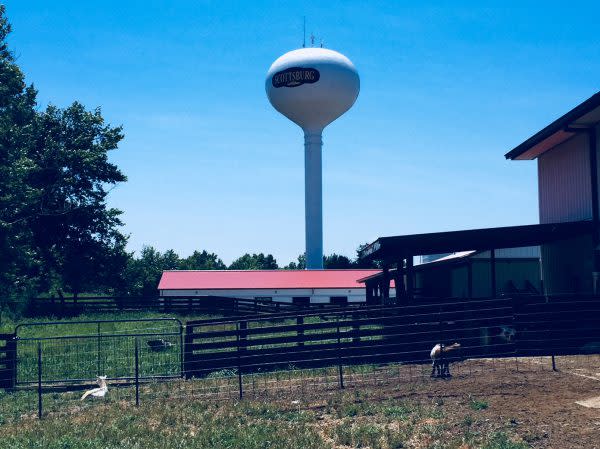 In addition to the Jonases, the spread also houses rabbits, chickens, gorgeous gardens, a handful of spotlessly clean farm buildings and of course, the main attraction — the goats.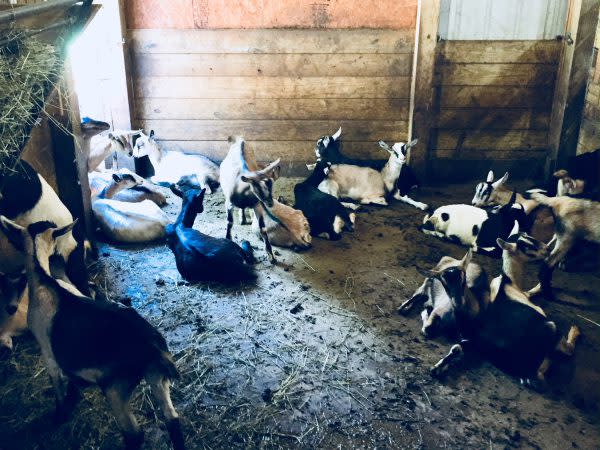 There are Nigerian dwarf goats in the herd, but Alpine goats currently provide all the milk required to produce a wide inventory of Goat Milk Stuff products including soaps, lotions, laundry detergents and lip balms, along with edible goodies such as fudge, cheese, drinkable yogurt, candy and gelato, all available for on-site purchase or to order by phone or online.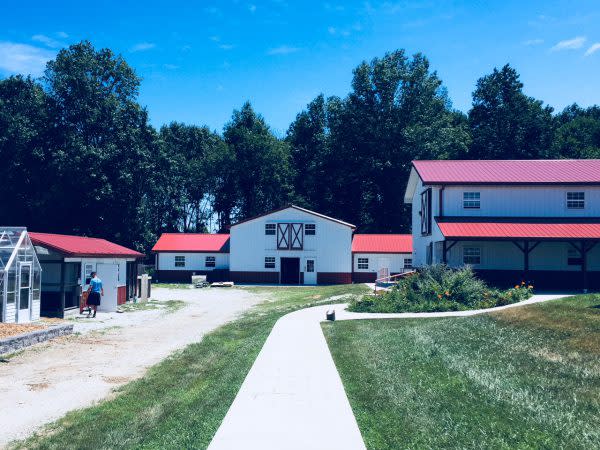 One-hour farm tours give visitors the lay of the land, from a walk through the soap-making room and garden to the rabbit pens, goat barns and milking facilities. Members of the Jonas family lead all of the tours, providing intriguing goat trivia and educational details.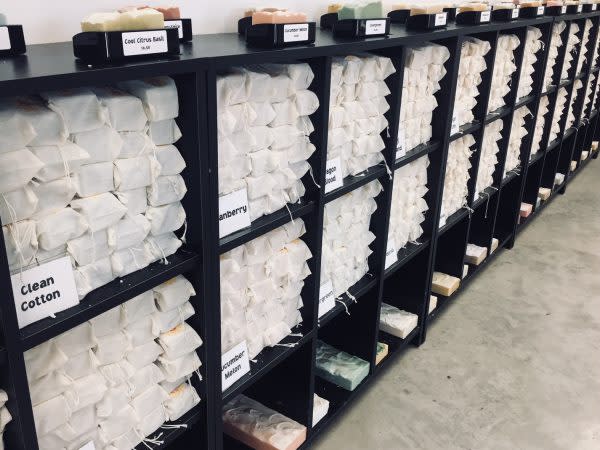 Tickets can be redeemed at the conclusion of the tour for a free bar of soap in the gift shop, where we found it nearly impossible to choose from almost two dozen fragrant options.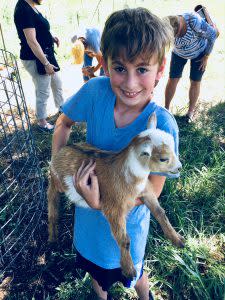 The highlight of our visit, though, was the 25-minute baby goat experience, available as a stand-alone activity or an add-on to the farm tour. After the first few minutes of petting, hugging and interacting with a small crowd of the adorable dwarf animals (and laughing at them as they tried to chew on our shirts and shoelaces), my 10-year-old son firmly declared "I now love goats." He wasn't the only one.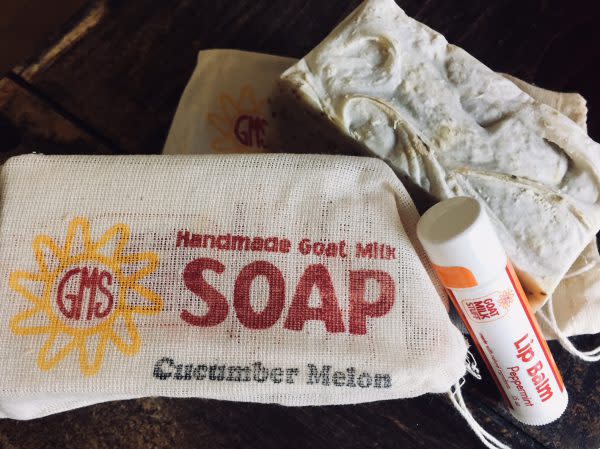 High in essential fatty acids and potassium, goat milk offers a wealth of nutritional benefits; some believe it may even be easier to digest than cow's milk and find natural goat milk soap gentler on the skin than commercial counterparts.
Here's looking at you, kid.
For more information, go to goatmilkstuff.com. Drop-ins are welcome, but it's a good idea to make reservations ahead if you plan on taking a tour or attending other activities like yoga classes, as the limited amount of space can fill up.