Owners of this Greek café, brothers Eli and Dimitrios Alafogianis delight in introducing the coffee and delicacies of their homeland to Cambridge City. The Café Neo name stems appropriately from the Greek word "kafeneo," meaning a community gathering place or coffee house.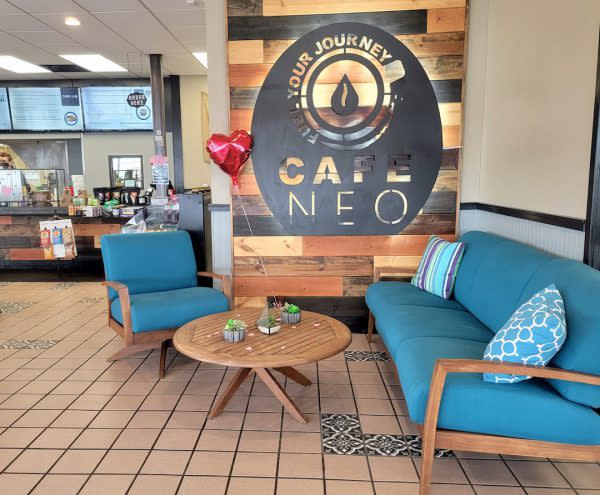 Just off I-70 at the Cambridge City/Hagerstown S.R. 1 exit, the Greek café opened in February 2020, and has kept customers coming back even throughout the pandemic for the signature "loukoumades," delectable bite-sized yeast donuts soaked in honey and sprinkled with chopped walnuts, cinnamon, and powdered sugar.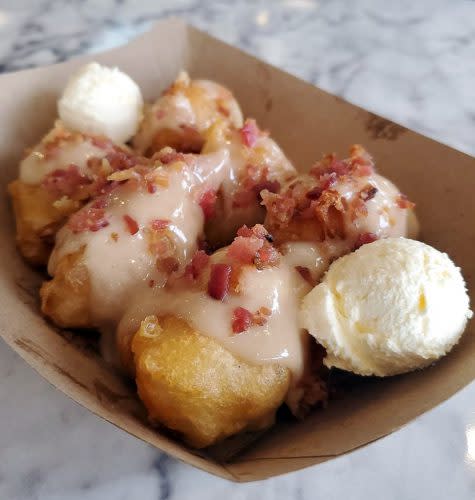 In addition to the traditional version, the Alafogianis brothers change things up with sweet and savory toppings like maple syrup and bacon, cookies and cream, peanut butter with chocolate and bananas, Nutella, and glazed strawberries with cream cheese, and graham cracker crumbs.
What goes better with donuts than coffee? Café Neo highlights several different roasts through hovoli preparation, a traditional Greek brewing method that boils the coffee slowly using a hot sand/hot plate apparatus to create a creamy top layer similar to Italian espresso. Customers can sample the café's private-label blends in a delicious, made-to-order latte on-site or purchase 1 lb. bags of whole beans to take home.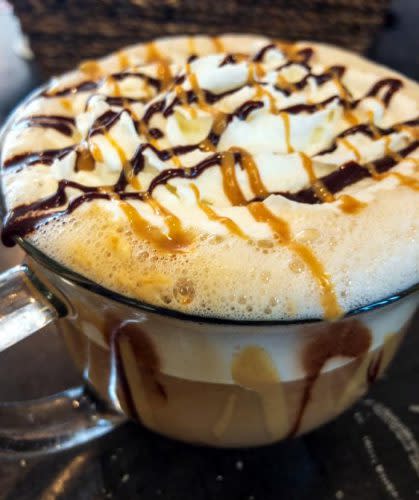 Beyond the loukoumades, the Café Neo menu and small marketplace also include classic baklava, muffins, and panini sandwiches. Carry out is a breeze with the café's online order-ahead option, or if you've got a little time to spare, why not settle into one of the cozy couches to relax and enjoy your sweet treats?
For more information on the Greek café in Cambridge City, visit CafeNeo.net.