The older I get the more I have a desire to learn about cooking ... the preparation, pairing of items, all of it. Conner Prairie offers a unique twist on cooking and clearly it centers around history - Hearthside Suppers.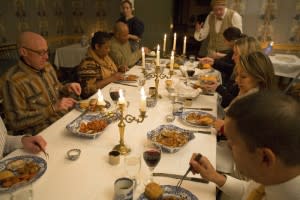 You can sign up for the opportunity to prepare and dine on a delicious meal prepared - 19th century style. As with all experiences at Conner Prairie this is hands on as each individual helps with the food preparation in an authentic 1836 kitchen. And the kitchen happens to be in the historic home of William Conner.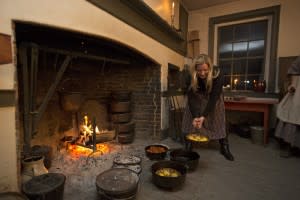 The experience is based on delicious historic recipes that you won't soon forget. And trust me ... it is a memory to have. As I'm writing this I think it has been close to 15 years since I've experience a Hearthside Supper - high time to do it again!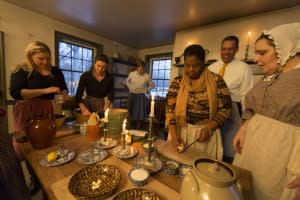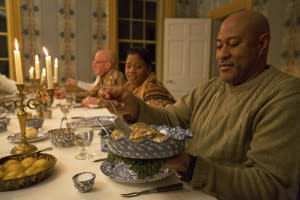 And if you are like me, you might want to have a heads up on the menu. It varies each year, but here is an example from years past:
Popcorn, spiced cider, sliced cheese, water wafers, sausage
Broth with winter vegetables
Beef in ale sauce
Roasted chicken
Succotash of dried corn and heirloom red lima beans
Colcannon (mashed potatoes with winter greens)
Bread and butter pickles
Brandied pears
Yeast rolls
Iced cream with cinnamon wafers
Tea and coffee
Hearthside Suppers are only offered Tuesdays through Sundays, January 30-March 20. Call 317.776.6000 for reservations.
Truly a unique experience. For all other events on the prairie, be sure to check out Conner Prairie's website.
For other events, attractions and accommodations in the area be sure to Visit Hamilton County.