Last year I visited Falls of the Ohio State Park in Southern Indiana. It was a great visit, but I knew I had to go back because the interpretive center was undergoing a renovation and thank goodness, I had the opportunity to visit again this year. I'm really glad I did.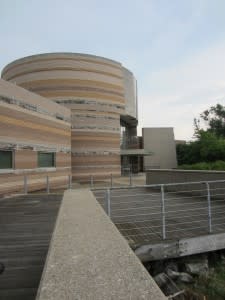 Before I dive into the interpretive center, let me tell you a little history about the place.
The park consists of fossil beds that are 390 million years old!
The "Falls" was originally a series of rapids allowing the Ohio River to drop 26 feet over a distance of two and a half miles.
Today much of the original falls have been flooded behind a dam.

Meriwether Lewis met William Clark at the Falls of the Ohio on October 26, 1803 with nine additional men to explore the Louisiana Purchase in 1804.
All of the above and more is included in the interpretive center exhibits. And it all starts at the beginning ... with a mastodon of course!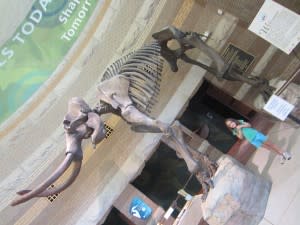 Once you enter the actual exhibits, the hands on exhibits are everywhere (perfect for my daughter!).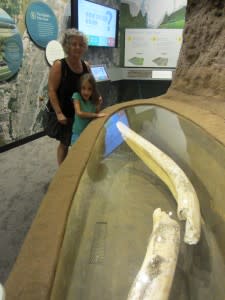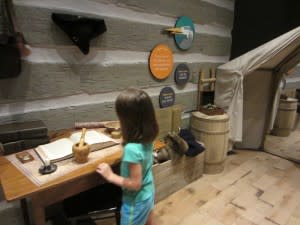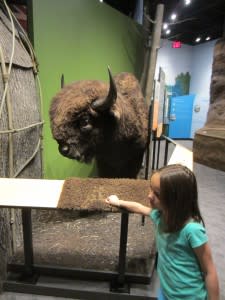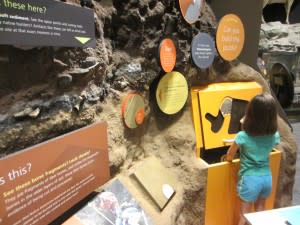 And I even took time learning a few things myself!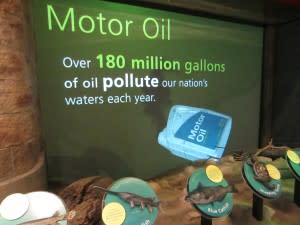 Once we meandered around the inside, it was time to hit the outside fossil bed area. We didn't venture out as far as my daughter would have liked but we did get to do some exploring ...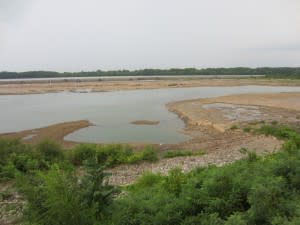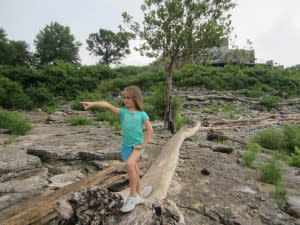 A great visit to learn more about not only the history of the area, but all of Indiana as well.
For more information on other events and attractions in the area, be sure to GoSoIn.
For more on Indiana State Parks, visit here. You can also find other museums and historic sites on VisitIndiana.com.