The apple takes center stage year-round at Ash & Elm Cider Company. Wandering into this orchard of big apple flavors, I found myself entranced with the simplicity, richness and complexity of hard cider.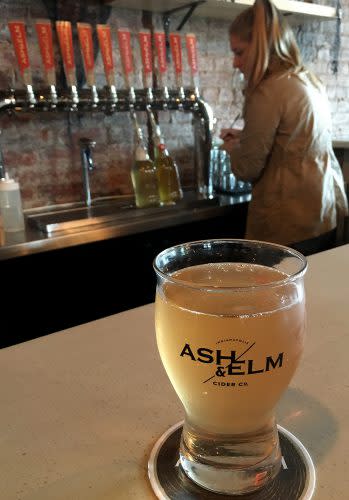 Ash & Elm uses a mixture of apples - around 60 varieties - from fresh, pressed-on-demand apple juice.
Andréa and Aaron Homoya opened Ash & Elm Cider Company in 2016. Chief Fermentation Officer Aaron has been home brewing for years. CEO Andréa manages day-to-day operations. Four flagship ciders are always on tap. The first Saturday of the month is "Small Batch Ciderday." Special monthly ciders include flavors like wild-foraged Indiana pawpaw, blackberry and roasted plum.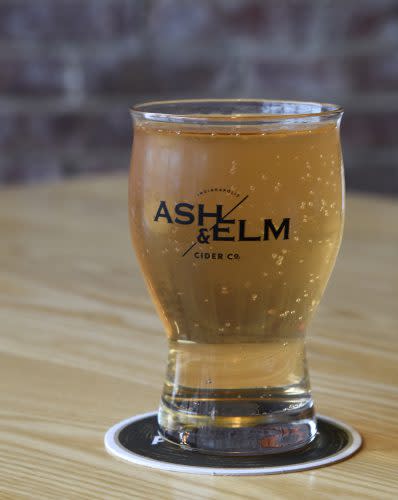 Sunset Tart Cherry cider, a flagship, is semi-sweet and fermented with whole tart cherries.
Where are all the apple trees?
Hard cider was simple, cheap and quick to ferment for colonists. During prohibition, apple orchards were burned and hard cider production waned.
Fast forward to today. Older cider apple varieties, which are dryer and have less sugar than eating apples, are making a comeback. Eating apples are being used for their flavor profile in crafting new ciders. Hard cider is a young industry in the U.S., Joseph Kilbourn explains, compared to Europe's big culture. "It's the Wild West!" The cidery enlists the services of "Chief Foraging Officer" Wes Homoya for flavor compliments.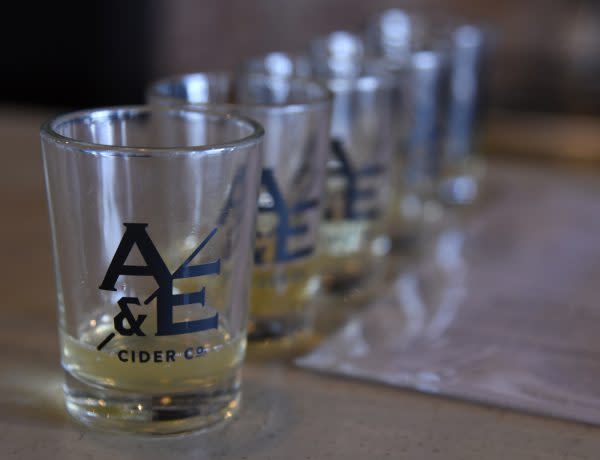 Sampling allows guests to learn about hard cider and the different flavors offered at Ash & Elm Cider Company.
What's in a name?
Ash and elm trees are endangered trees in Indiana. Sharing this awareness with the fact that cider making was once endangered seemed obvious to the owners. The Homoya's source apples from Michigan as well as local orchards.
Try dry-hopped, seasonal or rum-barrel aged ciders in flights or by the glass. Bottles, cans and growlers are available. Better yet, buy a keg! All the ciders are gluten-free and vary in alcohol content. Ash & Elm Cider Company is open evenings weekdays, noon to 10 on weekends and closed Mondays. The cidery is nestled in the historic Neidhammer building near downtown Indianapolis. Enjoy local art and relax inside or on the back patio.
Pair Ash & Elm ciders with cheeses, charcuterie, sandwiches or whatever foods you enjoy. Taste, buy, repeat for a uniquely flavorful Indiana experience.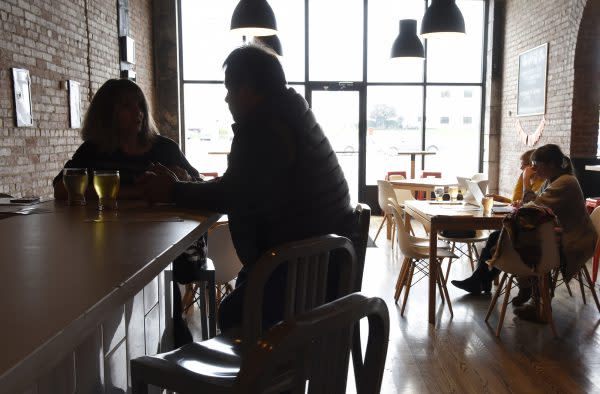 The Neidhammer building, built in 1901, includes Ash & Elm Cider Co., a coffee shop, a cowork studio and cultural event center.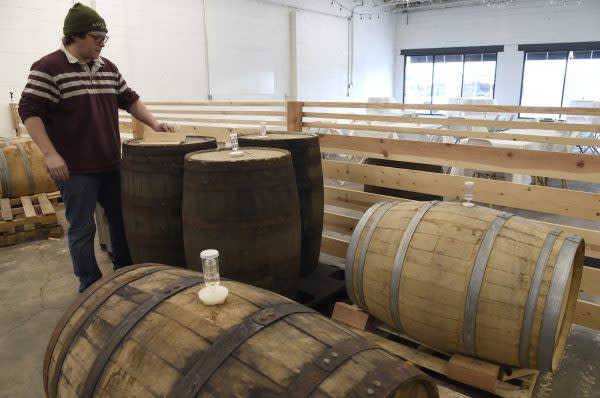 Joseph monitors cider throughout the fermentation process.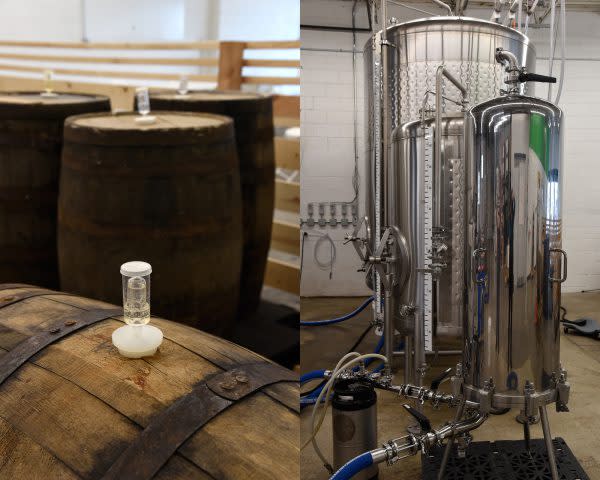 Wooden barrels and modern fermentation equipment are utilized in production of hard ciders at Ash & Elm Cider Co. in Indianapolis, IN.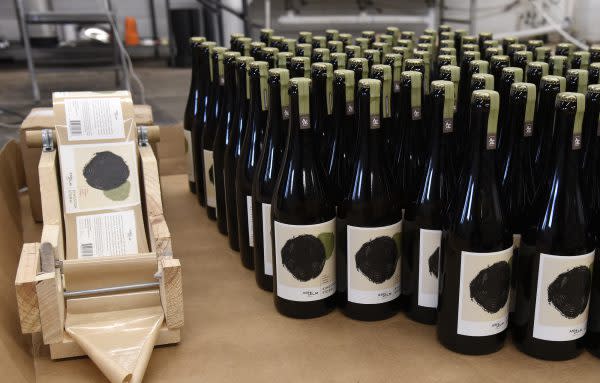 Ciders are bottled and canned on site.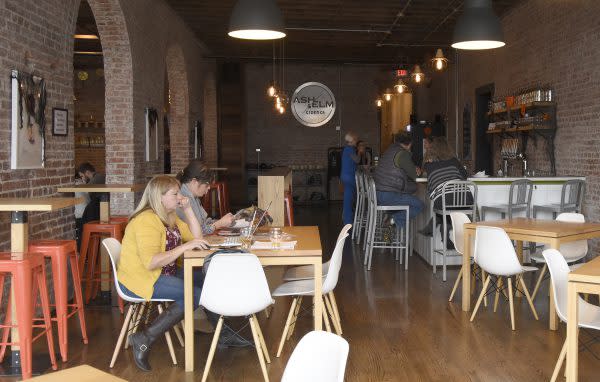 Ash & Elm Cider Company is adjacent to Neidhammer Coffee Company. A small menu is available, the atmosphere is comfortable and this craft hard cider is exciting as well as refreshing!