Rich history, incredible artifacts, and the only two Egyptian mummies in the state of Indiana. Where can you find all of these things in one exciting Eastern Indiana community? At the Wayne County Historical Museum and the Joseph Moore Museum of Natural History in Richmond! Whether you're a history buff or just looking for an educational and enjoyable place to visit, both of these museums provide a unique experience for visitors of all ages.
Wayne County Historical Museum
In 1930, the Indiana Historical Society accepted the gift of personal collections from Richmond resident and world traveler Julia Meek Gaar. Gaar had long dreamed of displaying her invaluable items from around the world in a museum, and eventually her dream was realized with the opening of the Wayne County Historical Museum.
There are countless artifacts and collections to see, all with a vibrant and unique story to tell.
As I entered the museum, I was greeted by the Wayne County History collection, which includes dozens of items and displays that outline the community's rich history, such as a Conestoga wagon representing the travels of pioneers heading west on the Historic National Road, and a Davis airplane showcasing the endeavors of the Davis Company, as well as the Wright Brothers' time spent living in Richmond.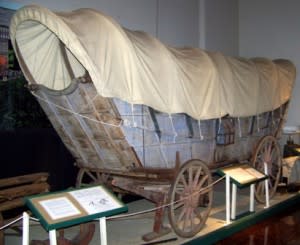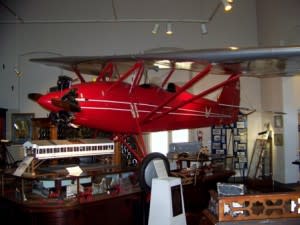 I was awestruck by the Julia Gaar Collection, featuring beautiful items from her world travels, including stunning Japanese armor, beautifully crafted Chinese furniture, authentic Native American objects, and the Egyptian mummy.
One of only two mummies in the state of Indiana, this priceless treasure was determined to be about 3,000 years old. It is on display inside its exquisitely crafted coffin. It is an incredibly stunning piece, making you feel as though you are directly connected back to Egypt!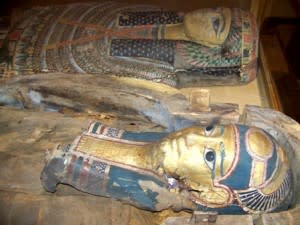 The impressive Automotive Collection features eight models from fourteen different auto companies that were once located in Richmond. There are electric automobiles, the oldest Richmond-made automobile, a Model T fire truck, a horse-drawn hearse, and more.
These are not even all of the museum's incredible displays and highlights. There are thousands of items to see, things to do, and stories to learn. This is a top-notch museum for visitors of all ages! Head to waynecountyhistoricalmuseum.org to plan a visit!
Joseph Moore Museum
After visiting the Wayne County Historical Museum, you can travel a short six minutes to the Joseph Moore Museum of Natural History on the Earlham College campus. This museum is also host to a plethora of unique artifacts and staples of natural history.
The museum was born out of the collections of Richmond teacher Joseph Moore. With a focus on education and appreciation of museum materials, Earlham students not only give tours but also curate collections and design new exhibits.
I was fascinated by the museum's extensive collections of skeletons, fossils, and even live animals! There's something to see around every corner.
Incredible skeletons of a giant ground sloth, a dire wolf, the Randolph Mastodon, and the most complete fossilized giant beaver in the world await in the fossil exhibit.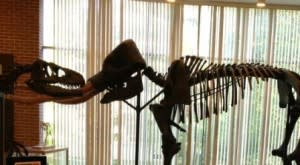 The second of Indiana's two Egyptian mummies housed in Indiana is found in the collection downstairs.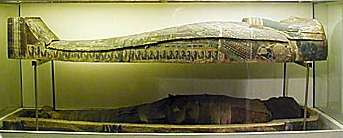 The live reptiles exhibit allows the more brave visitors to interact with snakes, turtles, iguanas, and a bearded dragon.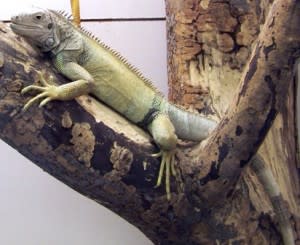 The Ralph Teetor Planetarium allows visitors to explore the universe under the full dome, as well as get a close-up view of the planets, their moons, and other galaxies and nebulae.
Throughout the museum's exhibits, there are several areas for children to experience hands-on interaction to engage them in the natural history that surrounds them.
With its emphasis on student involvement, community education, and preservation of materials, the Joseph Moore Museum is an exciting exploration of our natural world and its history. It's a highlight of Richmond the whole family will enjoy! Go to earlham.edu/joseph-moore-museum to plan a visit!
The next time you're in Richmond, hankering for a little dose of history, consider stopping by the Wayne County Historical Museum or the Joseph Moore Museum. There are fantastic stories to be told and spectacular sights to see that you won't soon forget!