In traveling the Midwest over the past two-and-a-half decades, I've always loved finding cozy bed and breakfasts for lodging. There's a familiar reliability in standard hotels, but bed and breakfasts offer a different atmosphere where you are often staying in someone else's home. You feel more like a guest than a customer. This Hendricks County bed and breakfast is all that and more!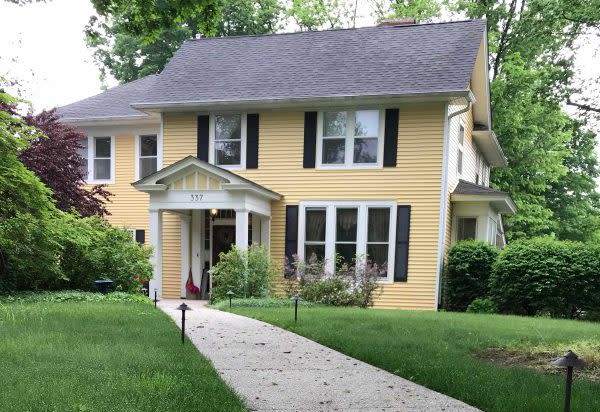 We felt right at home on our stay at The Marmalade Sky, a lovely B & B in a century-plus old home in charming Danville, just a short walk from the downtown square of the county seat in Hendrick's County.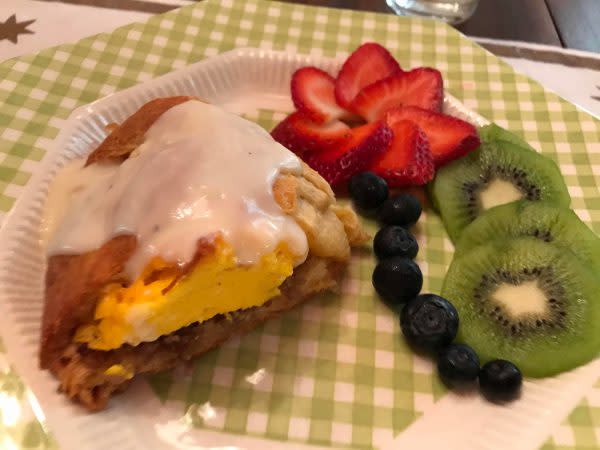 The decor of The Marmalade Sky was adorable. Everything fit the era and there was such attention to detail. The beautiful home has sunny yellow siding and sits up on a hill. We enjoyed gathering in the morning for breakfast and chatting with another couple who was staying there.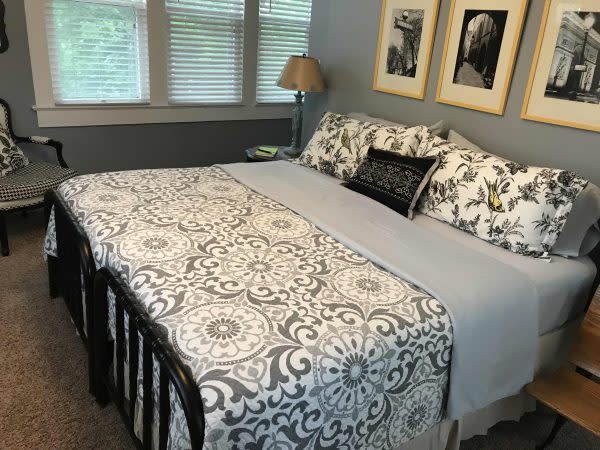 We were there in pre-COVID-19 days to attend the annual Mayberry in the Midwest Festival, a fun multi-day event that honors the Andy Griffith Show and the fictional town where it was set. It was a Saturday when they serve a full breakfast in the dining room. On the table was juice, coffee and water and one of the owners had prepared a delicious egg bake on top of sausage that was wrapped in a flaky croissant-like dough with country gravy over the top and served with fresh fruit. It was delicious and a perfect portion for us before we set out for the day.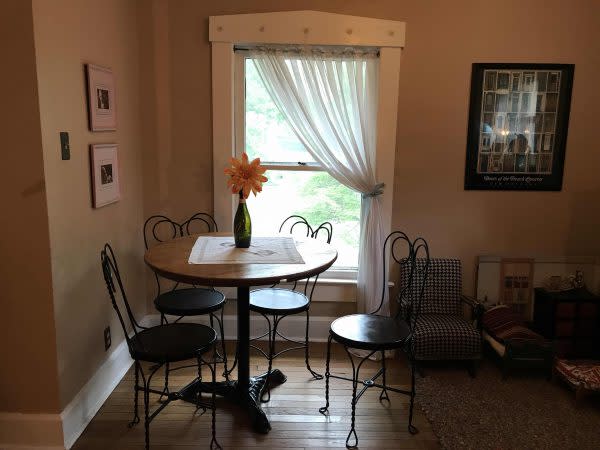 Each guest room is nicely decorated and full of vintage charm. They have a cute little retro camper in back, too, for extra guests.
If you are visiting Hendricks County, this bed and breakfast is where you're sure to experience a friendly stay and a dose of small-town hospitality. For more information, visit themarmaladesky.com and follow The Marmalade Sky on Facebook.