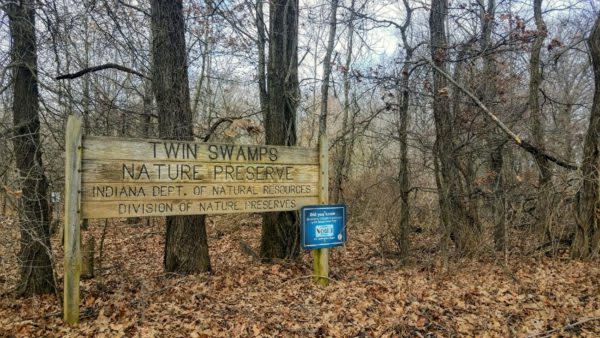 When most people think of Indiana's unique natural landscapes, they might think of the hills of Southern Indiana, the canyons of Western Indiana and even the Indiana Dunes along Lake Michigan, but it is unlikely they think of swampland. That is exactly what you can find in Southern Indiana's Posey County, and it makes for a great place for a hike!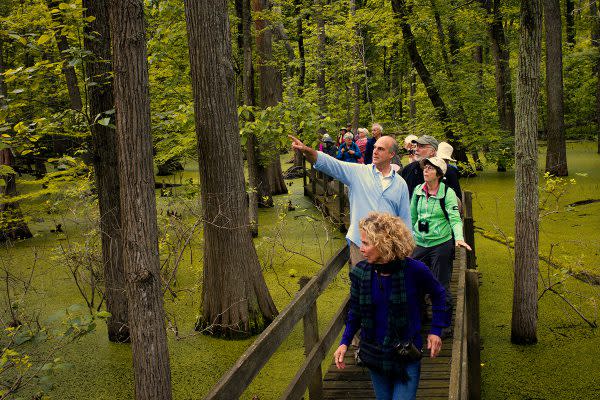 Photo Credit: Michael Webster (mwebsterphoto.com)
We took advantage of an early sign of spring weather to go on a hike through Twin Swamps Nature Preserve, located in Posey County. Looking at pictures, you'd never guess this natural habitat is located in southern Indiana, and in fact, I had never heard of it in my first 18 years growing up in the southern part of the state. It wasn't until living in Indianapolis that someone who studies ornithology (the study of birds) told me about this gem.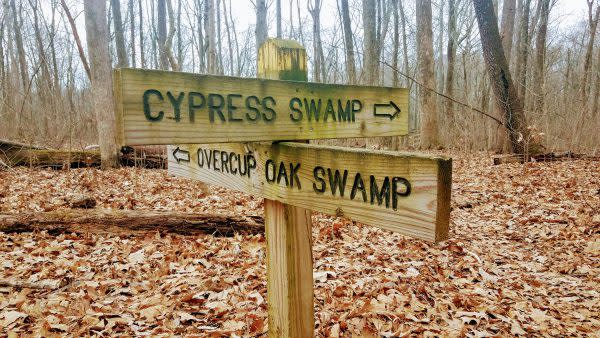 The preserve is home to many bird species including the Prothonotary Warbler and the Blue-gray Gnatcatcher. While on our hike, we spotted a woodpecker. Unfortunately he was too quick for me to snap a picture.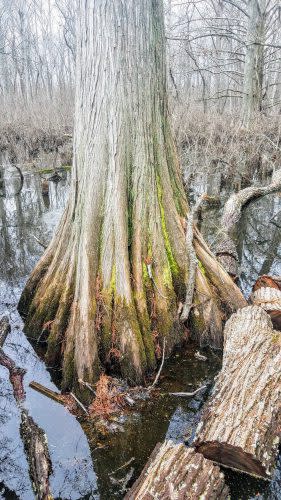 Despite the name, the twin swamps are not actually twins. One swamp is a bald Cypress swamp, and the other an Overcup Oak swamp. Between the swamps is a flatwood section of the preserve that makes up the majority of the trail. Here you can find additional tree species commonly found in lowland areas.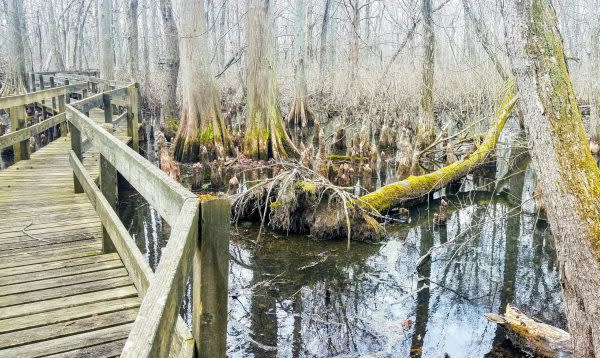 The highlight of the trail is an elevated boardwalk that allows you to walk into the Cypress swamp and ends at an overlook. Most notable of the Cypress trees are the "knees" peeking out of the dark, swampy waters. The area was beautiful during our late winter/early spring visit, I can't wait to come see it during the spring, summer and fall (pictured below!).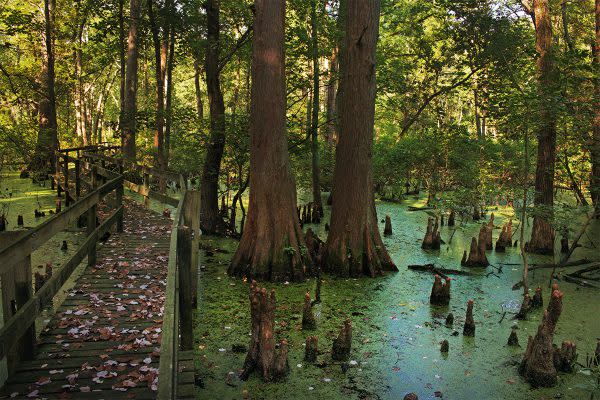 Photo Credit: Michael Webster (mwebsterphoto.com)
Located just east of Twin Swamps is Hovey Lake Fish & Wildlife Area, which features a 1,400 acre oxbow lake that is popular for canoeing, kayaking and fishing.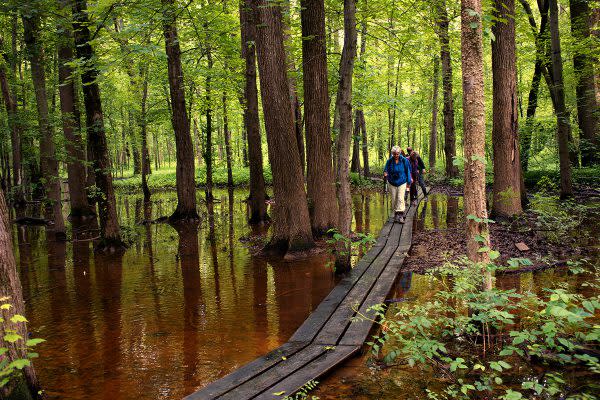 Photo Credit: Michael Webster (mwebsterphoto.com)
After spending the day in the wonderful outdoors, you can travel north to spend the weekend in shopping and dining in historic New Harmony.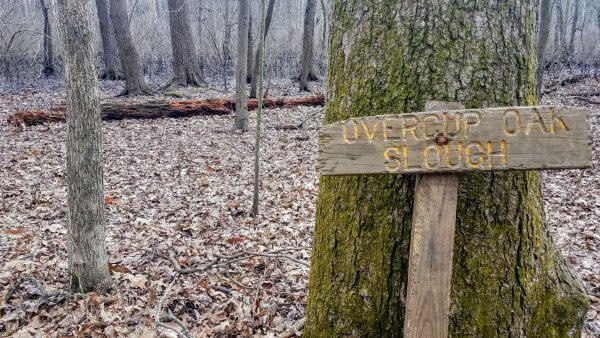 To learn more about other attractions in the area, Visit Posey County.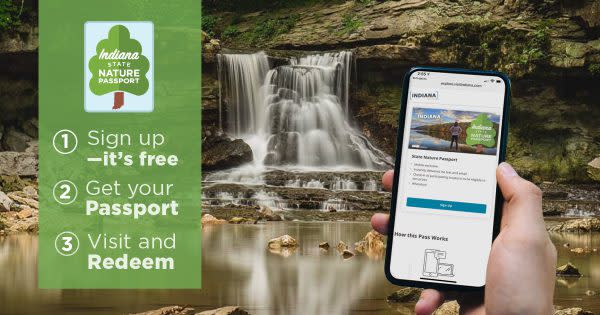 There are 59 destinations on the Indiana State Nature Passport! Check-in and explore participating locations throughout the state to earn great prizes! The more you visit, the more you win. This program is 100% free, but property entrance fees apply when you visit. Learn More.