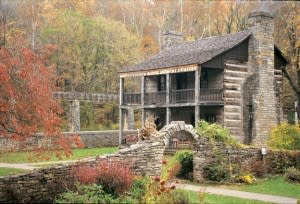 Mother's Day is approaching and you're in a tight spot—you've forgotten to plan. Many restaurants are booked with reservations.
Think creative to show love and appreciation for your mum. Think 'no reservations needed'.
If weather is cooperative where you live in Indiana, put together a picnic at a local park. If you live near one of our super state parks, fill a picnic basket with her favorite foodies and find a picnic table or shady spot to create a relaxed, intimate, easy-going meal.
Spring Mill State Park's Pioneer Village is offering a Heritage plant and seed exchange. The Village Mercantile shop will be open with unusual items from 1-4pm.
812.849.3534
**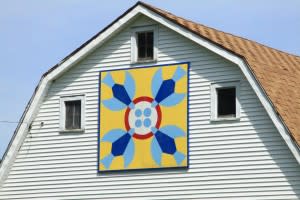 Barn Quilt Trail -- Marshall County
If your special lady is a crafter, especially a quilter, she would appreciate a scenic drive through northern Indiana's Barn Quilt Trail in Marshall County. This is a self-guided tour by vehicle to view 70+ colorful 4'x8' quilt patterns that have been painted and placed on buildings — usually barns – around that county.
This is Indiana's first Barn Quilt Trail which began in 2009. Each of the quilts reflects the skill and creativity shown by some of our country's first female settlers and many have a personal connection to the barn owner. Visitors can select one or more of four loops to explore; each loop begins at the Visitor Center in Plymouth.
**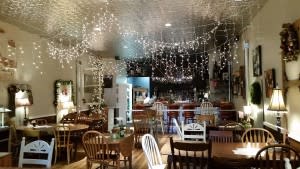 Reservations are suggested but not required at Ralph and Ava's Cafe and Catering Restaurant in Morgan County, south of Indianapolis. Beginning at 11am, they will host a Mother's Day Brunch with live jazz music and a menu that includes bread pudding French toast, sausage gravy and biscuits and assorted quiche, a cereal/fruit bar until 3 pm.
765.346.5611
**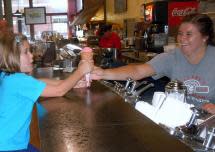 If you're near Richmond, indulge Mom's sweet tooth at Ullery's Ice Cream Shop. They offer homemade ice cream made into shakes, floats, hot fudge sundaes, bowls and handmade cones. This shop is part of the Richmond Chocolate Trail.
185 Fort Wayne Ave, Richmond
Sunday 12-5pm
**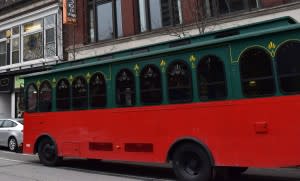 If Mom wants to shop in unusual fashion, hop aboard a trolley in downtown Fort Wayne for the Mother's Day Trolley Tour from 10am-4pm. Trolley rides are free which makes this an extra-special event.  Street parking is free.
Trolley tour event guides display locations of participating retail locations, restaurants, and other sites and activities around downtown: Parkview Field, Rudy's Shop, Courtyard Fort Wayne, The Conservatory, Cinema Center, Fort Wayne Museum of Art, Paradigm Gallery, Don Hall's Gas House, Takaoka, Main Street Bistro, History Center, Sharon's Victorian House, Friends of the Third World, Emiley's Haute Cottage, Smiley's Joy, ACPL, City Exchange, Creative Women of the World, DeBrand Fine Chocolates in the Ash Skyline, Abigail's Confections, Cottage Flowers, and Science Central.