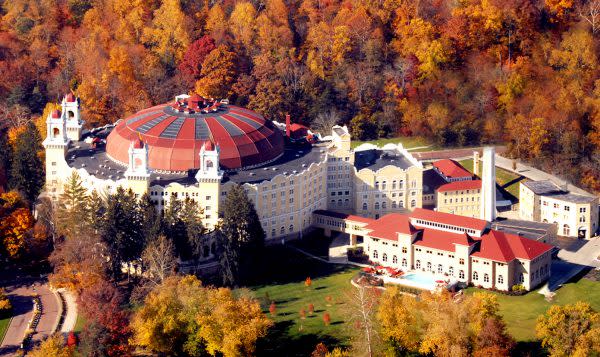 In September, Historic Hotels of America and Historic Hotels Worldwide announced the winners of the 2017 Awards of Excellence. The awards included title of Best Historic Hotel, which went to an amazing hotel in Indiana! The announcement came just days after the same facility was named one of America's 10 best hotel lobbies by U.S. News & World Report.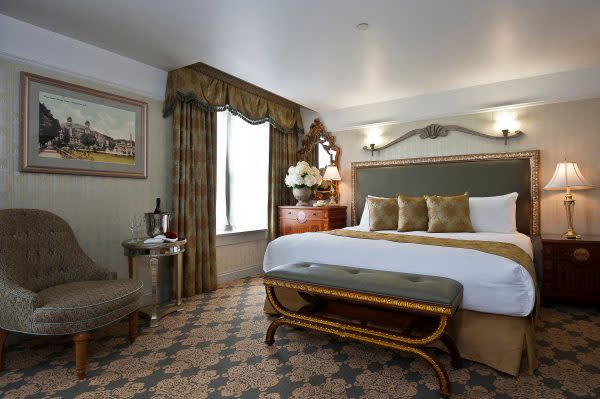 An architectural marvel, West Baden Springs Hotel is the crown jewel of French Lick Resort's $500 million restoration. The turn-of-the century National Historic Landmark offers 243 exquisitely appointed rooms, a world-class spa, championship golf, and a wide array of dining and entertainment options. Experience the luxurious European spa hospitality that drew in the social elites of the early 1900s.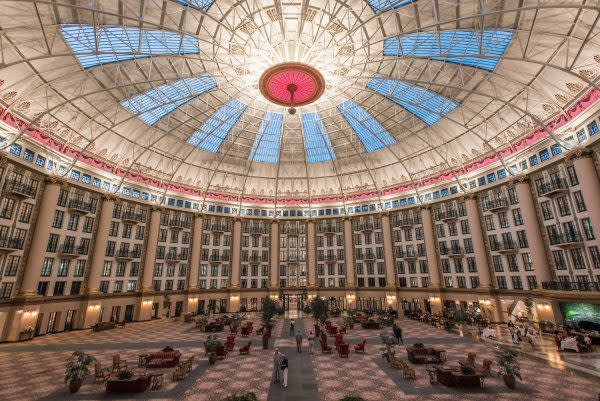 The West Baden Springs Hotel features six circular stories with 243 guestrooms and suites, including 36 Balcony Rooms that offer spectacular views of the atrium. The two-level natatorium features a 12,000-square-foot indoor pool and an 8,000-square-foot spa with 12 treatment rooms, relaxation rooms, and a state-of-the-art fitness center. The hotel's atrium was the largest free-span dome until the Houston Astrodome was constructed in the 1960's. It has been dubbed the "Eighth Wonder of the World."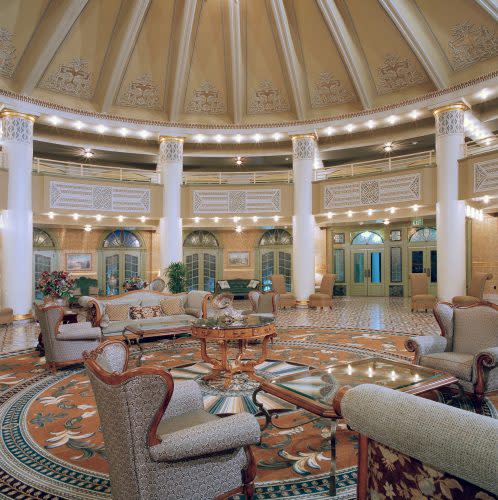 In 1855, the Mile Lick Hotel was built to capitalize on the abundance of mineral springs in the area. The name was later changed to West Baden Springs Hotel as it was fashioned after the great mineral spa of Europe, Baden Baden. Lee W. Sinclair transformed West Baden into a sophisticated resort, adding an opera house, a casino, a two-deck pony and bicycle track and a full-size baseball field. Sadly, in June of 1901 a fire destroyed the entire lodging structure in less than two hours. Thankfully, all of the guests escaped harm.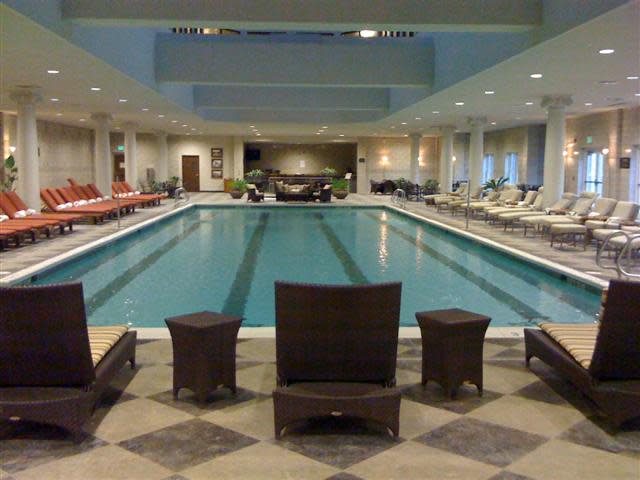 Sinclair used this tragedy as his opportunity to build the hotel of his dreams. He envisioned a circular building topped with the world's largest dome, decorated like the grandest spas of Europe. Architect Harrison Albright of West Virginia, accepted Sinclair's commission and agreed to complete the project within a year. The new hotel, complete with a 200-foot diameter atrium and fireplace that burned 14 foot logs opened for business in June of 1902. Read a full history of the hotel here.