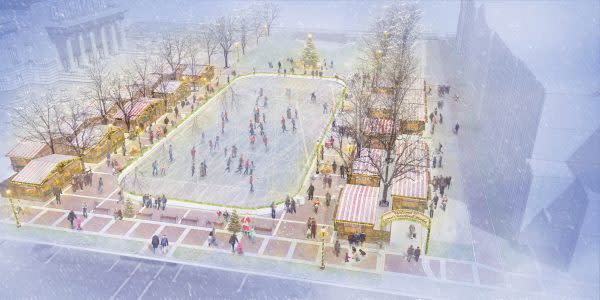 When the end of the year comes around, holiday shopping becomes an event in itself. This new attraction in Hamilton County is a must visit.
Taste the flavors of old-world Germany in central Indiana this winter at the new Carmel Christkindlmarkt. Nestled between the Palladium concert hall and Tarkington Theatre at Center Green, the German holiday market opens for its inaugural season Nov. 18 and runs through Dec. 24.
A christkindlmarkt is a European holiday tradition featuring holiday food, drinks, gifts and festive décor. For many, its the cornerstone of the holiday season in German culture.
At the Carmel Christkindlmarkt, you'll find more than 30 wooden huts filled with authentic gifts and treats, handcrafted from Germany. In addition, shoppers can find local bratwursts from Joe's Butcher Shop & Fish Market, chocolates from Xchocol'Art Gourmet Chocolate and pastries from Quirky Feather Confectionery.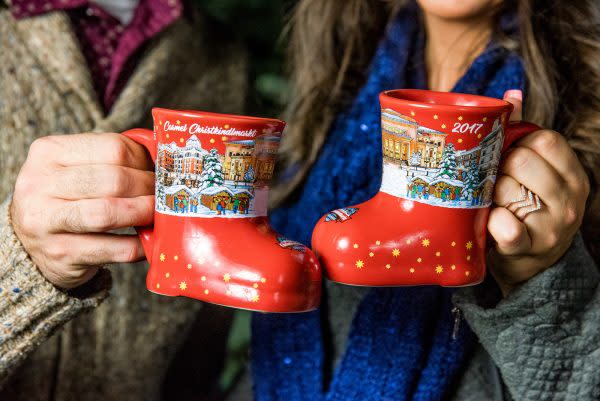 Warm up with a hot beverage served in a souvenir boot mug. Adults can enjoy gluwein, a mulled wine, and kids will love the hot cocoa.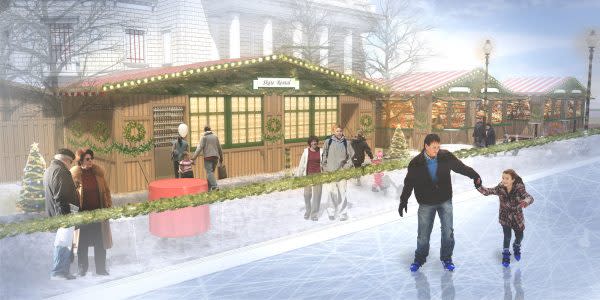 The fun doesn't stop with shopping. Glide around the new Ice at Center Green, an ice skating rink open through March 11. The Carmel Christkindlmarkt huts wrap around the ice skating rink for a magical experience. Bring your own skates or rent them on-site for a 90-minute skating session.
The magic begins Nov. 18 at Holiday at Center Green in Carmel, with live music, a tree lighting and Santa sightings. The Christkindlmarkt will be open until Dec. 24.
Extend your time in Carmel, Indiana and catch a festive show at the Palladium at the Center for the Performing Arts, or grab a bite to eat at one of the restaurants at Carmel City Center nearby. Take a holiday trolley just up the street to the Carmel Arts & Design District, with more eateries to discover as well as art galleries and shops.
Make it a holiday getaway in Hamilton County, just north of Indianapolis, and create magical memories with family and friends. Get in the spirit with a full list of festivities on our website.