Growing up, one of my favorite movies was Charlie and the Chocolate Factory. I mean come on, an entire movie about chocolate and candy, what more could a kid want? Do you or your family share this same love for chocolate? If so, round up the gang and head up to Fort Wayne to tour the DeBrand Chocolate Factory. I promise you won't find any creepy Oompa Loompas or candies that will turn you into a giant blueberry here.
About DeBrand Fine Chocolates
DeBrand Fine Chocolates was opened by Cathy Brand-Beere in October of 1987, and is a true representation of the American Dream. Cathy had been making chocolates since age eight, and a chocolate shop of her own quickly became her childhood dream. The very first DeBrand store was even located in her 100-year-old childhood home. Today, this shop that was once just a little girl's dream employs 100+ happy Hoosiers. Despite the growth, DeBrand still values the taste, beauty, and presentation of the company's sweet creations over anything else. Scrambling for a last minute gift? DeBrand offers great gifts for relatives, coworkers, and friends this holiday season. Use DeBrand's handy Chocolate Guide, and you'll find the perfect gift for your budget.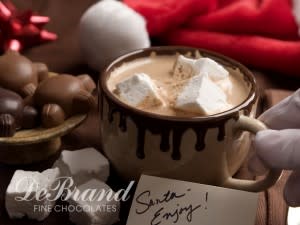 DeBrand Hot Chocolate
Tour the Factory
You're in luck this Christmas (http://www.youtube.com/watch?v=Zx5DgSjJiPM) because DeBrand's factory has extended its Fall tours to include the week of December 26-29th. For just $5 per ticket , you'll get the chance to view the kitchens and watch the talented artisans make the intricate chocolates. This is a great activity to do with the entire family when the kids are off of school. Don't believe me? Check out DeBrand's four-star reviews on Trip Advisor.
While You're There…
Why not make a day out of it? While you're in Fort Wayne, there are a host of other fun, holiday-themed activities for you and your family. Before touring the factory, head over to Headwaters Park Ice Skating Rink and skate around with the family. After the tour, see the spectacle that is the Fantasy of Lights at Franke Park. With ice skating, dozens of delicious chocolates, and breathtaking Christmas lights, Fort Wayne has everything you need to create a holiday memory your family will never forget.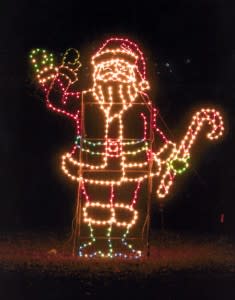 Fantasy of Lights