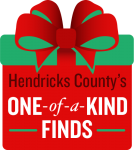 The staff at Visit Hendricks County scoured our communities searching for unique holiday gifts you just can't find anywhere else. What we discovered were some amazing finds for every member of the family in our locally owned stores.
Here's a sampling. You can see our entire list, sign up for a Holiday Giveaway valued at $350, find things to do this holiday season and learn about some of our best attractions, just west of Indy in Hendricks County by clicking the link below.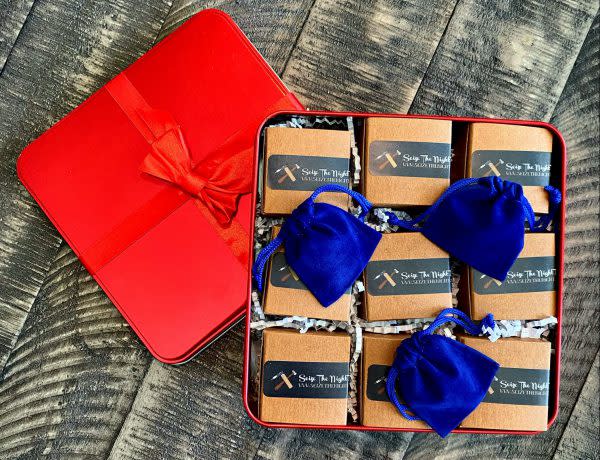 Purchase a jewelry advent calendar at Seize the Night Designs in Danville, Ind.
Jewelry Advent Calendar
We try to find unique and original creations each year when selecting our finalists for our popular gift guide. This discovery from Seize the Night Designs in Danville really hit the mark.
I mean have you ever heard of a jewelry advent calendar before? Me neither. This unique idea allows you to count down the days during the holidays by opening a new box with a charm inside to add to your bracelet or necklace.
Where: Seize the Night Designs, 51 W. Marion St., Danville, Indiana
Cost: $25-$35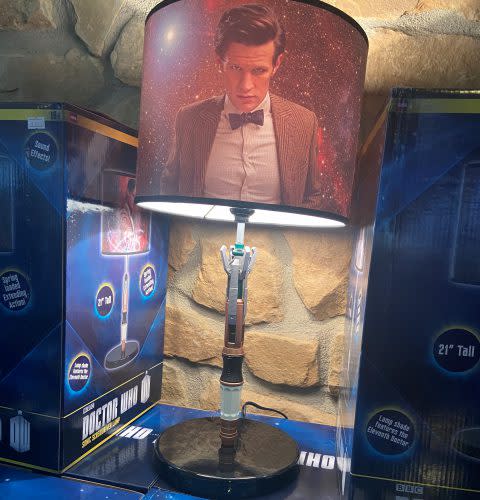 You can purchase this Doctor Who lamp for 50 percent off at Who North America.
Doctor Who Lamp
Did you know that Hendricks County has the only retail shop and museum in North America dedicated to the hit British TV show, Doctor Who?
If you are a Whovian (fan of the show), you must check out this destination. And if you go during the holidays, they have these cool lamps with sound effects for 50 percent off in their store only.
Where: Who North America, 8901 S. State Road 67, Camby, Indiana
Cost: $24.95
This authentic tabletop tic tac toe board made out of barn wood can be found at Forget-Me-Knots in Danville.
Barnwood Tic Tac Toe Board
A visit to this shop just off the square in Danville will provide you with plenty of authentic gift ideas for everyone on your holiday list. Forget-Me-Nots specializes in taking old barn wood and repurposing it into beautiful hand-crafted pieces.
We loved these giant, tabletop tic-tac-toe boards they created that would be an amazing accent piece inside a home that doubles as a fun gameboard to pass the time with family and friends.
Where: Forget-Me-Knots, 127 S. Washington St., Danville, Indiana
Cost: $45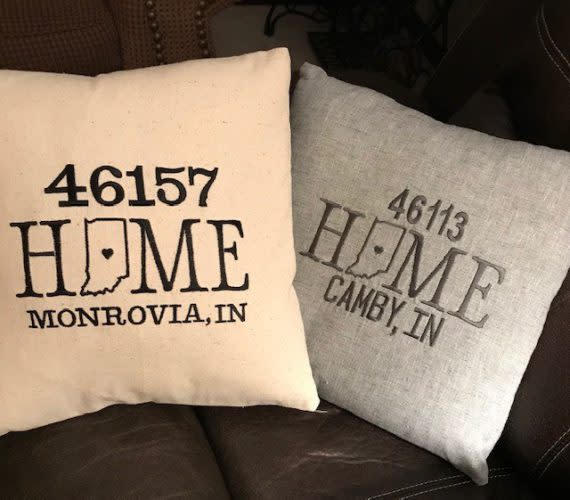 There's so much to find at Copper Top Customs in Clayton, Ind.
Embroidered Zip Code Pillows
A new store in a historic building in Clayton, Ind., called Copper Top Customs, is a must-see destination for any shopping fanatic. We found it hard to narrow all their options down to just one gift, but settled on these great zip code throw pillows.
The pillows can be customized with different towns or even family names. The store itself specializes in antiques, vintage, repurposed and handcrafted items you won't find anywhere else.
Where: Copper Top Customs, 4885 Iowa St., Clayton, Indiana
Cost: $21.95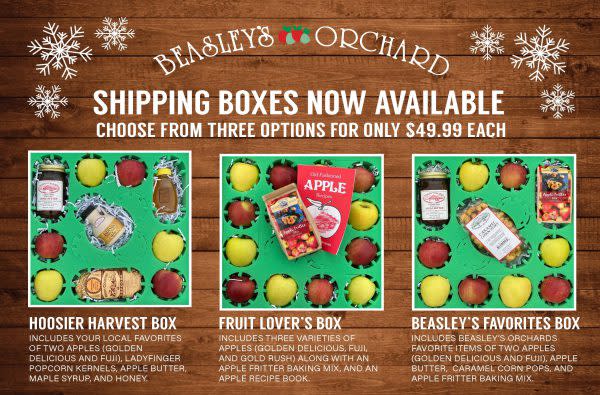 Apple boxes at Beasley's Orchard
Apple Boxes
The final gift I will highlight in this post (keep in mind this is merely a quarter of our entire gift guide) can be found at Beasley's Orchard. Choose from one of three varieties of apple boxes filled with fresh produce and other goodies. These boxes can be purchased at Beasley's or online and shipped anywhere.
Where: Beasley's Orchard, 2304 E. Main St., Danville, Indiana
Cost: $49.99
Rest of the Best
Once again, you can see the other 15 gifts on our One-of-a-Kind Finds Holiday Gift Guide by clicking here.