The nice weather that's lasts well into autumn means that I've been outside enjoying long walks and bike rides. But soon my family and I will be checking out some of the craft fairs and other local, unique holiday shopping experiences in advance of the holiday season.
Here are my five can't-miss shopping opportunities just south of Indy:
Nov. 3 and 4, the Downtown Franklin Holiday Open House takes place in their charming downtown.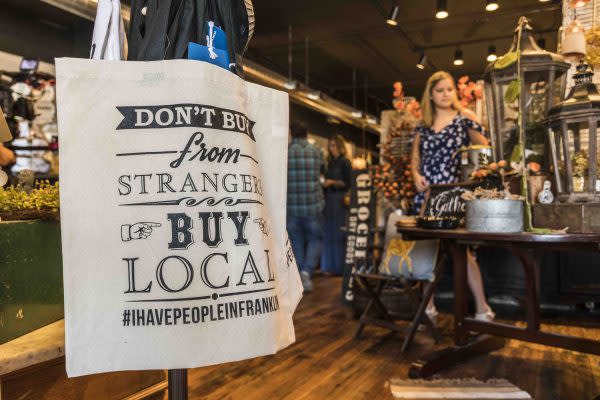 More than 40 stores and restaurants are joining in to offer chances to win prize packages just for making your way to 10 of the places with the punch card available at participating locations. There are also specials each day at many of the spots. Best of all, I've always found something unique at the one-of-a-kind shops in Franklin.
Nov. 4 is also the date for the Johnson County Museum of History's Artisan Market (the museum is downtown and their market coincides with the downtown open house).
Also on Nov. 4, there is the  Wood Carving Magic Show and Sale in Franklin, and the Craft Fair Fall Bazaar in Edinburgh.
I always find unique items, like handmade holiday cards, reindeer decorations, hand-carved treasures and more. If I still have a little shopping left to do, I check out the Holiday Craft & Gift Show  on Nov. 18 in Greenwood.
There are five great opportunities to support local artisans, enjoy a shopping experience that's a little more relaxed and find something you'll treasure.
For a complete list of things to do south of Indy, click here. Click on "Stay" to find unique B&Bs if you're planning to stay overnight in Franklin one weekend.