Holiday World & Splashin' Safari is Indiana's premier theme park! Endless family fun can be found with an incredible collection of wooden coasters, a launched wing coaster, and one of the best waterparks in the entire world. While they were closed during the duration of the pandemic, Holiday World has reopened! The park's new protocols are aimed at keeping guests safe and healthy while visiting the park.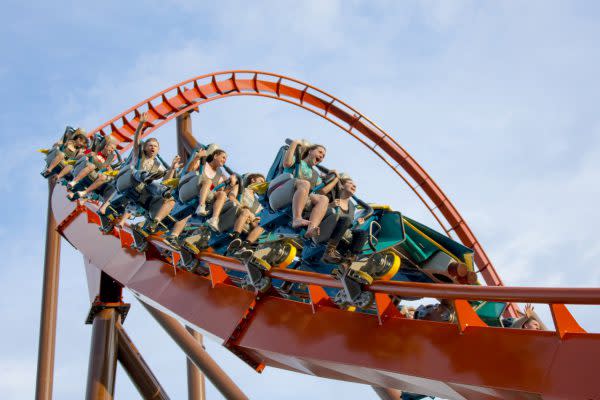 The Thunderbird at Holiday World & Splashin' Safari
In coordination with Indiana's Back on Track plan, the amusement park portion of Holiday World opened to the public on June 17 at 50% capacity. Splashin' Safari is expected to open July 4. The new and exciting water-coaster, Cheetah Chase, will begin operations when possible. Holiday World's goal is to open slowly and safely so that its operations are finely tuned when Splashin' Safari opens.
In place of reservations, Holiday World is selling date-specific tickets online and guests must come with a ticket in hand with the correct date to enter.  Season Passes are still valid. Holiday World is also rolling out a new virtual queuing system, inLine Reservations, to ensure guests maintain social distance. Visitors will enter the queue from their smartphone, then return and wait just 5-15 minutes in a physical queue. Those who don't have smartphones, or choose not to use their smartphones will be able to use a barcoded wristband.
Also NEW for 2020 is their Worry-Free Weather Guarantee for inclement weather! Guests who visit on a day where the weather closes major attractions for a period of two cumulative hours will now be able to visit another day of their choosing by bringing their original ticket back to the park. If Holiday World & Splashin' Safari rides are down for a total of two or more hours, the guarantee is activated. Activated dates will be posted here throughout the 2020 season.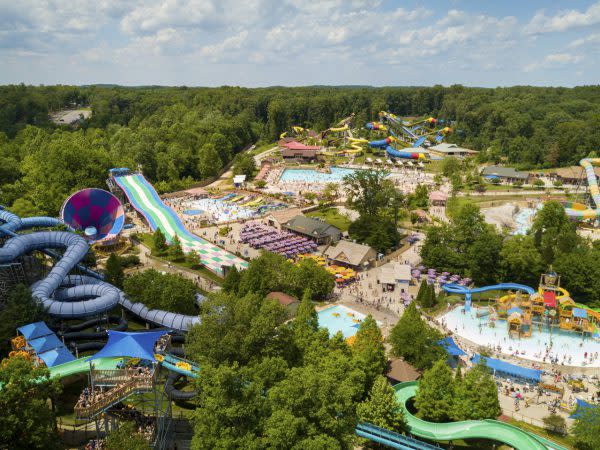 The Splashin' Safari water park is expected to open July 4.
Holiday World has made other smaller changes to their operations including 90 Hand "Santatizer" Stations, increasing sanitation procedure frequency, and adding sanitation processes for high-touch point areas, including attractions. Free unlimited soft drinks are still offered.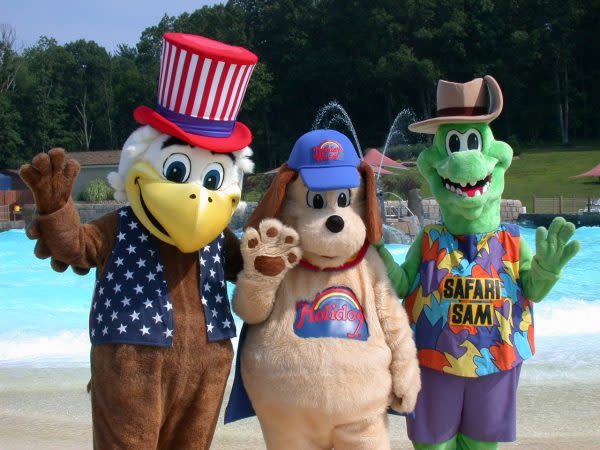 Three extra operating days have been added in August! Click here to see Holiday World's new schedule or to buy tickets. For more information on Holiday World reopening plans, click here.
While June 17 was the start of the Holiday World's reopening plan, social distancing is still required to slow the spread of COVID-19. If you or someone you have come into contact with are experiencing symptoms, please stay home and contact your local healthcare provider. Please use discretion when traveling and avoid large groups while following guidelines to help prevent spread of the virus.