Most of my friends make their annual trip to Holiday World & Splashin' Safari in the middle of summer and I can't fault them for that. It is awesome then ... BUT my family just made their fourth annual trip there during their Happy Halloween Weekends and it is quickly becoming a tradition we all love!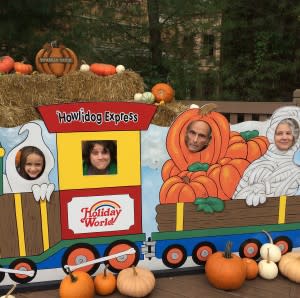 Let's break the visit to Holiday World down ...
The rides - a little less crowded and plenty of time to ride time and time again (I realized how old I was on the Turkey Whirl!).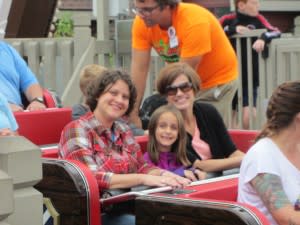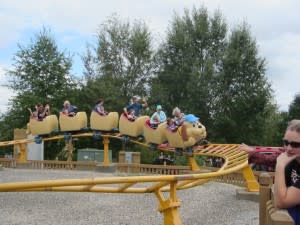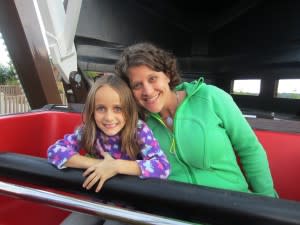 The show (Lights Out) - all geared around Halloween and a fan favorite of my daughter's.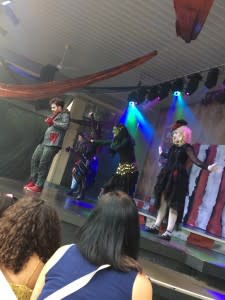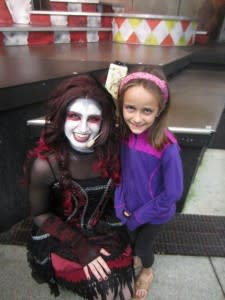 The weather - it is beautiful! Perfect for perusing the park or checking out their corn maze!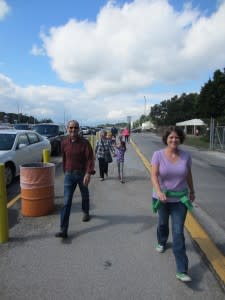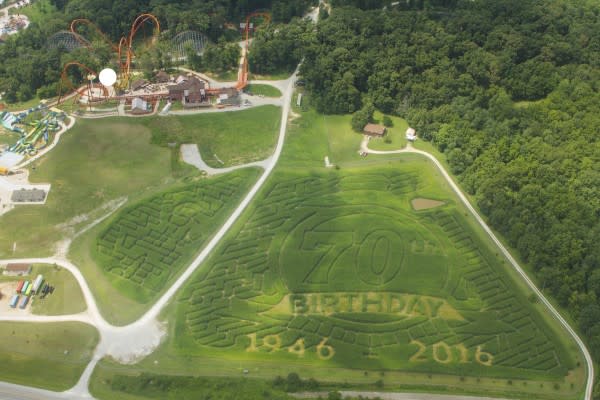 Drinks ... so many free ones to decide!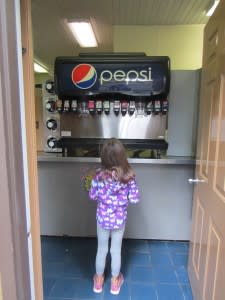 And all sorts of fun!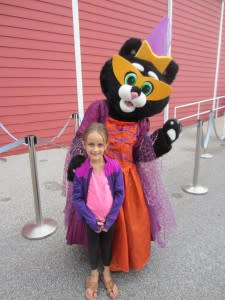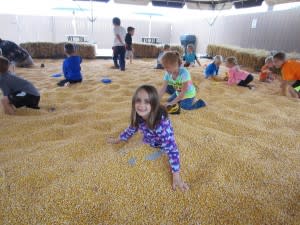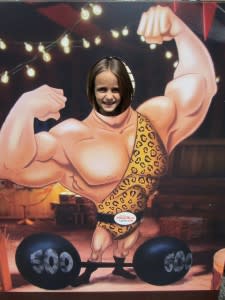 Now I'd be remiss if I didn't mention where we stayed ... Santa's Lakeside Cottages. This is our third year to stay here and we love it. The cabins are clean and reasonable and the property is beautiful and relaxing.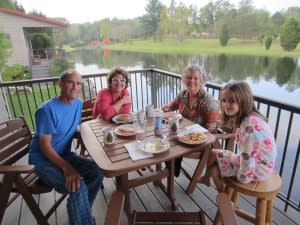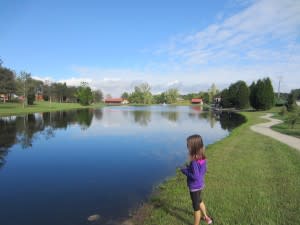 Not to mention the adorable playground on the premises ...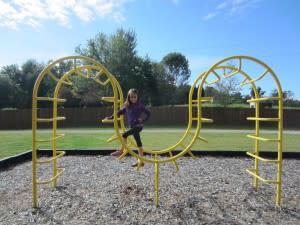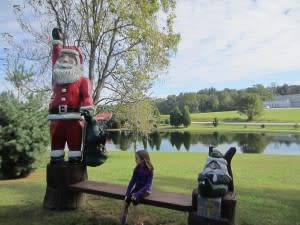 Another successful trip to Holiday World for fall break fun. I'd recommend it to anyone who asks. And, if you are looking for other things to do in the area, be sure to visit Santa Claus, Indiana.