From giant light displays, an old-fashioned Christmas Parade, and the refined elegance of the Seiberling Mansion, you'll find plenty of Christmas spirit in Kokomo. In the bustle of the holiday rush, make memories this season at these five must-stops during the holidays in Kokomo.
Check out the complete Christmas in Kokomo Holiday Guide here.
1. Christmas at the Seiberling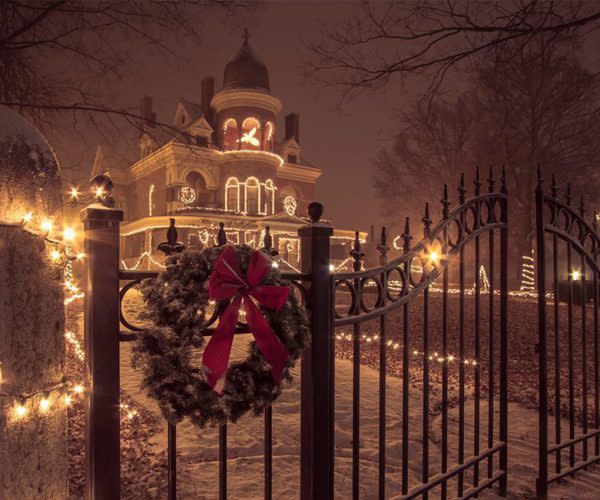 Photo by Paula Goff
There isn't a more elegant place to celebrate the season than the Seiberling Mansion. Enjoy the Victorian elegance of the historic Seiberling Mansion (and home of the Howard County Museum) with its stunning collection of beautifully decorated trees, wreaths, garlands, and thousands of twinkling lights – both inside and out.
Purchase tickets for Christmas at the Seiberling.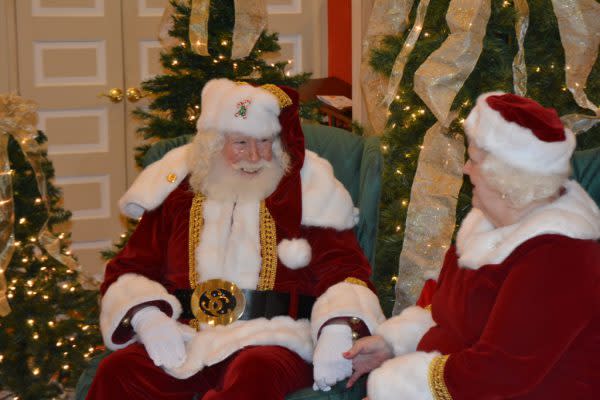 Enjoy an old-fashioned Christmas parade through Main Street in downtown Kokomo on Saturday, Dec. 4. There will be plenty of holiday cheer with lighted floats, marching bands, and of course Santa and Mrs. Claus. The parade starts at 6 p.m. Kids can visit with Santa after the parade in Santa's house on the Courthouse Square.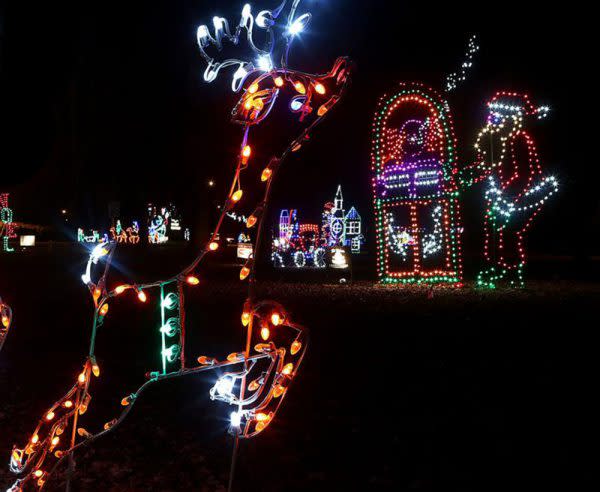 Drive through this holiday tradition in Kokomo's Highland Park that features more than 50 light displays. Santa will be there most nights to greet visitors. Free and open nightly at dusk from Thanksgiving Day through the end of the year.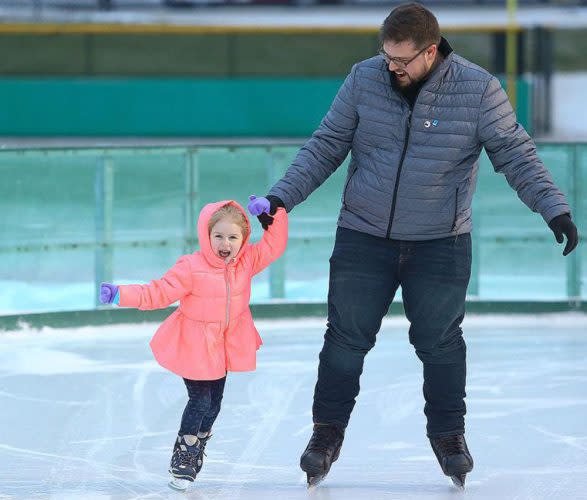 Kokomo Municipal Stadium will turn into The Frozen Sandlot for the holiday season. The 60-foot by 90-foot ice skating rink features real ice. You can bring your own or rent skates at the rink.
Find ticket info and skating times.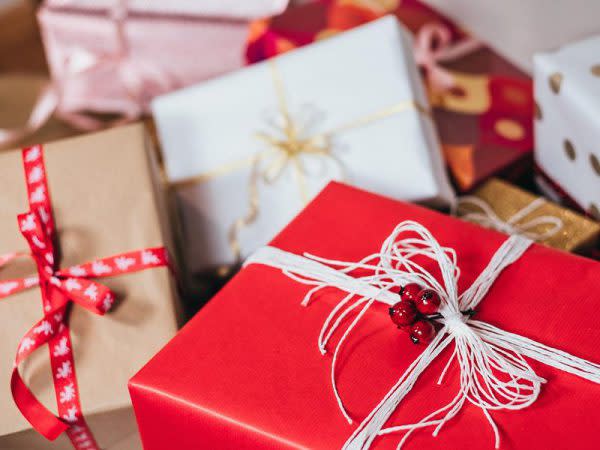 Find several holiday markets and craft fairs in the Kokomo area to shop for all those on your Christmas list. Also, stop by the Kokomo Downtown Farmers Market Store where you can do your holiday shopping while also supporting local farmers, makers, and bakers.
Plan a weekend trip! Holiday Inn Express Kokomo offers a special holiday package including an overnight stay, dinner at Half Moon Restaurant & Brewery, and tickets to Christmas at the Seiberling. Find a complete list of Kokomo hotels here.
For more things to do in Kokomo during the holidays, visit our website.