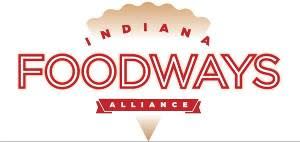 The Holidays are quickly approaching so start planning now for your traditions and  festivities. Bring a new tradition to the table whether it is fine wine or fine chocolates, stop by one of Indiana Foodways Alliance's Top Picks for your Holiday treats! Follow IFA's Culinary Trails on www.indianafoodways.com.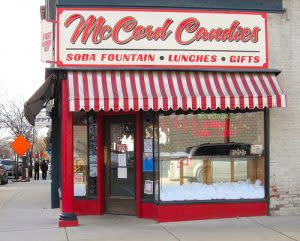 McCord Candies (click to enlarge)
Dating back to 1914, McCord's Candies has been an Indiana Institution with truffles, hand-crafted candy canes, truffles, bagged candies and more. They still remain in the downtown Lafayette building with its candy-striped awning and is one of the oldest operating soda fountains in Indiana and the Midwest. Offering handmade fountain drinks and sodas as well as old-time favorite lunch items and ice cream in a 1950's motif with Coca-Cola memorabilia. The hand-dipped candies include snappers, peanut butter fudge balls and a wide array of truffles. McCord's famous handmade 9-inch candy canes are a seasonal favorite.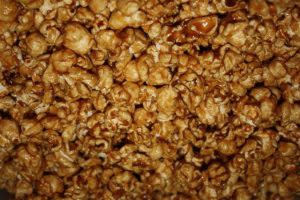 Photo Credit: Charlie's Caramel Corn & Candy Shop (click to enlarge)
What began as simple gifts for construction workers, Charlie's Caramel Corn and Candy Shop, in Vincennes blossomed into a full-fledged Candy Shop in 1955. The Carmel Corn and handmade chocolates are some of the best in the Midwest. Stop in to the shop or order online.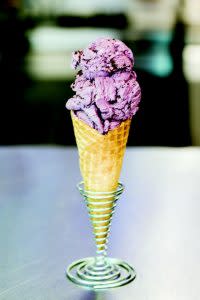 Photo Credit: Good's Candy Shop (click to enlarge)
Good's Candy Shop in Anderson has been tackling sweet treats since the 1940's. Good's has perfected the art of making hand dipped fine chocolates, toffee, brittle and so much more. In most recent years, Good's began making Super Premium Ice Cream available in 50 different flavors. Visit their shop or order online for your holiday treats.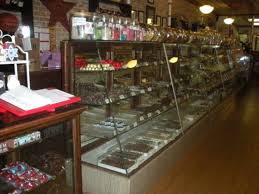 Photo Credit: Visit Morgan County (click to enlarge)
The 100 year-old Martinsville Candy Kitchen is an old fashioned candy, soda shop and ice cream parlor bringing candy joy to people throughout the U.S..   Experience the one of a kind candy cane making in old fashioned copper kettles and wooden paddles during select times of year.  Making just 20,000 + candy canes last year, their process is amazing to watch on special candy cane making days. The candy shop is a melting pot for your holiday gift giving traditions with truffles, fine chocolates and so much more! Call the shop for specific dates and times to watch the magic unfold!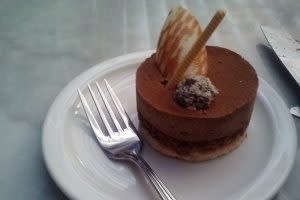 Photo Credit Ghyslain Inc. (click to enlarge)
Ghyslain Chocolate Inc.  is a popular chocolate retail shop and factory located in Union City. Home to gourmet chocolates and European Pastries, traditional gelato, and breads carefully crafted by owner and chef Ghyslain Maurais. See how the decadent chocolates and treats are made on a tour of Ghyslain's Chocolate Factory.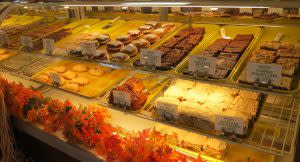 Photo Credit: Bread Box Bakery & Cafe (click to enlarge)
Looking for that special gift for your foodie family or friends? Breadbox Bakery and Cafe in Shipshewana is the perfect place to order those last minute host gifts. The are known for their scratched baked "giant sized" Cinnamon Rolls, homemade jellies, pies and saucer sized cookies and more from local producers around the area. Stop in for lunch and take some goodies to go. To order for the holidays visit their website.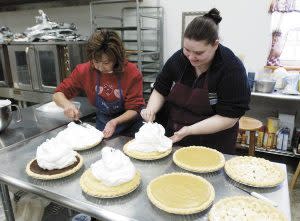 Lisa's Pie Shop (click to enlarge)
Lisa's Pie Shop in Atlanta, Indiana makes more than twenty-five different pies, as well as, pies in a jar that are easy to eat on-the-go or give as a gift. One of Lisa's most popular is the Pecan Pie. Lisa has won many Blue Ribbons and Top Honors in the APC National Baking Championships. Lisa began shop began as a dream and quickly grew as awards were won and gained community support. Read our blog here.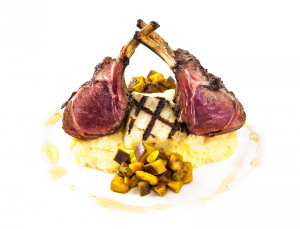 Photo Credit: Sorin's (click to enlarge)
Etes-vous un amoureux de la cuisine française. Have you always dreamed of visiting the Eiffel tower and strolling down the Champs-Élysées but budget won't allow it? Let your palate do the traveling for you and experience French Cuisine in Northern Indiana. The French restaurant, Sorin's, located inside the Morris Inn on Notre Dame's Campus, is the perfect place to unplug, gather friends for conversation, and enjoy the Holiday Season. Check out our rest of our latest blog here. For a walking tour of Notre Dame's campus check out this blog.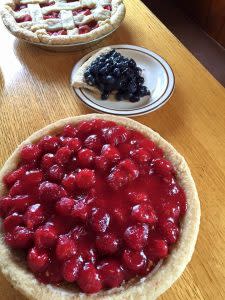 Clay's Family Restaurant (click to enlarge)
Tradition! Take your family and friends to Pokagon State Park to ride the toboggan and stop by Clay's Family Restaurant. Owned by the Baker Family for 60 years, Clay's Family Restaurant on Lake George in Fremont is a Steuben County institution! Save room for dessert, the Signature Berry Pie is a must-have for a tasty treat. The flaky, made from scratch crust, has a layered cream cheese mixture with chopped pecans to add a sweet surprise to their berry pie creation!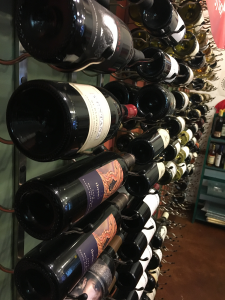 Photo by Lindsey Skeen (click to enlarge)
Jane's Gourmet Deli & Catering in Lafayette is charming deli and catering shop and a popular stop for the holidays. The non-alcoholic Swedish Pear Sparkler is must have this holiday season. If a stronger libation is the request, pick up a bottle from their boutique selection of International Wines. Grab a Pecan Bourbon Pie, Ghyslain Chocolates, or a decadent dessert from their case for your last minute host gifts or desserts. Find out more about Jane's on IFA's past blog.